KBC Rebrand: The Old is Gold adage will be put to test as Kenya's national broadcaster, KBC, relaunches its platforms in a transformation it hopes will attract move audiences for its radio and TV stations. After nearly a year of engagements, strategy and planning, Kenya Broadcasting Corporation is turning a new leaf using a recycle of former TV and radio stars.
Kenya Broadcasting Corporation flagship brands including KBC Channel 1 TV, Radio Taifa and the English Service have new look complete with a star-studded line up of presenters, as the management seeks to make them refreshing, entertaining, captivating and nostalgic of its flagship brands.
KBC has tapped new talent, including a team of legends who dominated the media landscape for years, in an elaborate rebranding strategy that promises to up the stakes in the dynamic broadcast industry.
The largest media house in Kenya which boasts of two TV stations – the rebranded Channel 1 TV and the youth-focused Channel Y254 – and a stable of 21 radio services, has also unveiled a repertoire of new content for the rebranded channels. The move follows an ambitious technical upgrade and expansion of the digital TV reach which is now estimated at over 90 percent of the country with over 40 transmission sites in Kenya.
Every day, viewers and listeners will enjoy rebranded comprehensive, investigative news bulletins from a line-up of young and seasoned veteran anchors who will spruce up the bulletins streamed in high definition.
They say old is gold. The return of celebrated seasoned anchors who dominated TV screens in the past is hoped to be masterstroke. Analysts say it is a gamble for KBC with the profile of audience tastes changing. The old names may not resonate with the largely younger audience for radio and TV as the battle out with new ways of the news presentation that has fused with social media.
Among the new faces on KBC Channel 1 include Tom Mboya, Cynthia Nyamai, Shiksha Arora, John Kioria Fred Indimuli, Juma Ballo, Harith Salim and Nancy Onyancha.
The great queen and princess of TV Catherine Kasavuli alongside the legendary Fayyaz Qureishi (both formerly at KTN), Badi Muhsin and Pauline Sheghu will host the special Saturday segment dubbed 'Legends' while Sunday Express will wrap up the week's news events.
KBC Editor-in-Chief Samuel Maina said the changes have been informed by the market dynamics and changing audience needs.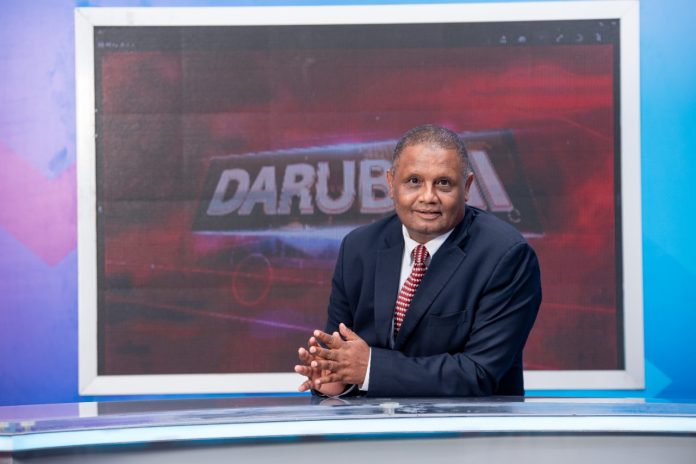 "The 'Legends' is only on Saturday at 7pm and 9pm. The market has been yearning for these anchors. The corporation decided to give them an opportunity to deliver our product to Kenyans. They are also very experienced and will also be training our upcoming anchors to sharpen their anchoring skills," Mr Maina said ahead of the relaunch.
KBC is also set to benefit from the supply of new equipment from its partner Multichoice.
Maina added that new technologies had been injected for quality broadcasting disclosing that KBC has "invested a lot in software and hardware, a modern television anchoring set, and as such we will fully start broadcasting on High-Definition technology unlike before where we used to combine HD and SD. It's big-time for us."
Indeed, the broadcaster has invested in a state-of-the-art studio facility as part of its infrastructure upgrade strategy that will see new equipment sourced and obsolete kits retired.
KBC is also set to benefit from the supply of new equipment from its partner Multichoice in South Africa to boost on-screen appearance and enhance its Television production capacity.
High profile guests
In the line-up of changes to be unveiled, high-profile guests will be featured regularly as viewers stay informed on the day's news between Monday and Wednesday on the Prime Edition, Business Insight on Thursday, and Easy Friday as the weekend nears.
The KBC channel one has retained Darubini which will kick off the much-awaited launch at 7pm with renowned Swahili anchors Harith Salim and Nancy Onyancha, while Tom Mboya and Purity Museo will anchor new Prime Edition that premiers on Monday with a one-on-one interview with ANC party leader Musalia Mudavadi with a focus on politics, his family life, his driving force and philosophy.
The revamped Darubini will now feature household names such as Ahmed Juma Bhalo, Beatrice Gatonye Ngetich on Tuesday and Wednesday, Salim and Onyancha on Friday before paving the way for Badi Muhsin and Pauline Shegu who will steer the special Kiswahili legend edition on Saturdays. Kamche Menza will wrap up the week on Sunday.
For the English bulletins, John Jacob Kioria will make a comeback premiering on Wednesday alongside Serfine Achieng Ouma and on Sunday for Sunday Express and family show.
Reshuffle at KBC
Business anchor Cynthia Nyamai will make her debut on Thursday with Business Insight alternating with Betty Kiptum and Carol Njenga while Easy Friday will be hosted by Fred Indimuli and Skiksha Arora. Kasavuli will be unveiled this coming Saturday for the Legend Edition.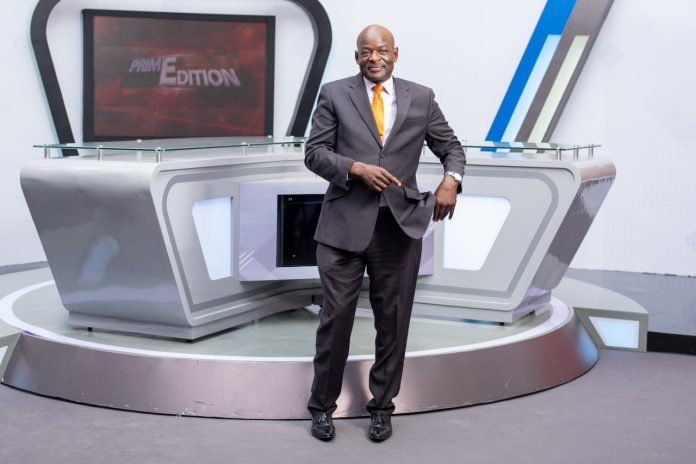 In the meantime, Richard Munga and Daniel Wahome will continue handling sports matters. Jackline Wambiru and Irene Muchuma will present Lunch Time News, while O'brien Kimani and Regina Manyara will continue hosting BizCheck segment every Thursday at 10 am. Ben Troy Njue will keep you updated on NewsCheck mid-morning show every Tuesday and Wednesday.
[ Main reporting from kbc.co.ke ]