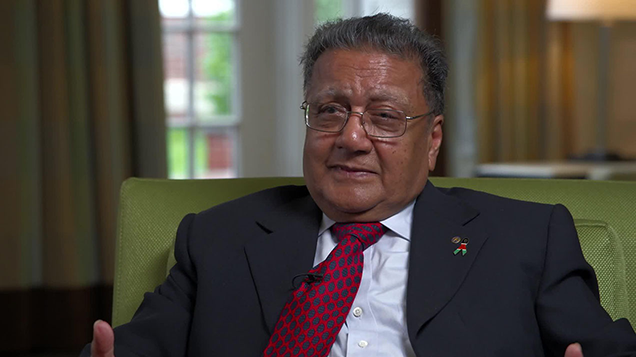 Billionaire businessman Manu Chandaria's Kaluworks Limited has been placed under receivership over non-payment of $40 million (Sh4.3 billion) debt.
NCBA Group appointed a receiver manager, Pongangipalli Rao,  for the firm which is among the country's biggest manufacturers of aluminium utensils and roofing sheets. Kaluworks Limited is part of Chandaria's Comcraft Group.
"Notice is given that the above company (Kaluworks) was placed under administration on May 27, 2021 by the holder of a qualifying floating charge," Rao revealed in a Kenya Gazzette Notice.
The moment marks a dent on Chandaria's otherwise impeccable resume. Kaluworks in recent years has seen sales slump on the back of heightened competition from other manufacturers and an influx of imports.
Lenders including I&M Bank had sought out auctioneers to sell off properties used to guarantee loans for Kaluworks after the firm failed to make various payments.
After starting out as a cookware manufacturer, Kaluworks in 1988 diversified into aluminium rolled products by setting up an aluminium rolling plant in Mariakani close to Mombasa.
It remains to be seen how Kaluworks' woes could affect the reported plan by Chandaria to take sections of their business public through an Initial Public Offering (IPO).
When it names Chandaria as one of the continent's richest men in 2011, Forbes valued Comcraft Group at over $2.5 billion (Sh215.6 billion).
Chandaria had previously revealed that  sections of the business could likely be merged ahead of a potential IPO.
A Comcraft listing at the Nairobi Securities Exchange (NSE) would likely excite the bourse which has seen a dearth of prominent listings in recent years.