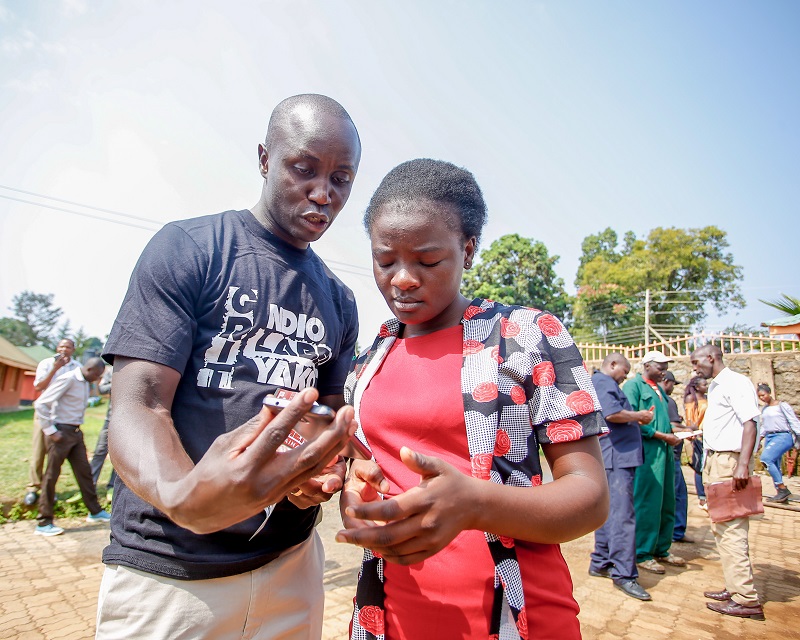 Safaricom yesterday flagged-off the fourth edition of BLAZE Be Your Own Boss (BYOB) youth engagements in Kakamega County.
Be Your Own Boss (BYOB) features youth mentorship summits and creation camps focused on empowering Kenyan youth to achieve success by providing valuable information, skills and networking opportunities in a variety of fields including: creative arts, fashion, film and photography, music, agriculture, sales and production and sports.
This year, BYOB has expanded its youth engagement programme to 18 summits, compared to last year's three, which engaged more than 26,000 youth.
"The fourth edition of BYOB aims to empower 1.3 million youth by providing access to a platform that allows them to connect, learn and showcase their talent. We decided to change the approach and increase the number of summits in a region in order to reach more young Kenyans," said Sylvia Mulinge, Chief Customer Officer – Safaricom.
The first BYOB summit will be held on Saturday, 29th June at the Sigalagala National Polytechnic in Kakamega before moving on to Kisii, Siaya and Kisumu. Like in the previous editions, attendees will interact with local mentors who are industry experts through interest-specific pods where they will go through workshops and learn from the mentor's experience.
The summits will feature mentors such as Fundi Frank (fashion designer), Eric Musyoka (music producer), Nancie Mwai (fashion vlogger and retailer), Joanna Kinuthia (beauty content creator), Caleb Karuga (farmer and agribusiness consultant), among others.
[ SEE ALSO: Return of the reverse call excites Kenyan mobile phone users ]
To enhance the quality of engagements, BLAZE has partnered with Huawei, Google, IBM, USAID-K-YES, Wezesha, and other partners, to provide a mix of content, training and employment opportunities to BLAZE subscribers who attend the summits.
BLAZE is a sub-brand of Safaricom and was created to give youth aged 26 years and below products, services and benefits tailored specifically to meet their everyday needs. A first of its kind platform in Kenya, East and Central Africa, BLAZE was founded on what Kenyan youth say is most important to them: freedom, empowerment and the journey to self-discovery, ultimately leading to success.
[ NEXT:  He stole his father's camera and now he's a renowned filmmaker ]