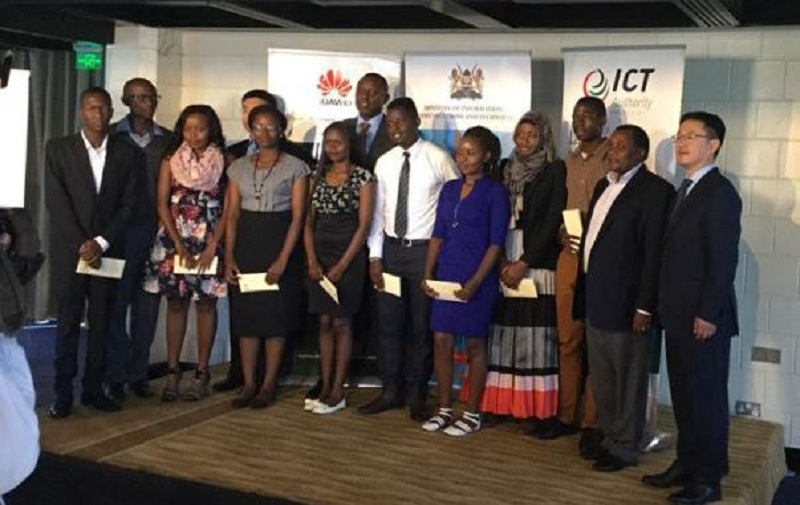 [dropcap]F[/dropcap]or e*******n to remain relevant in a rapidly changing world it needs to be driven by research. According to Prof Kit Field of the University of Birmingham, if e*******n is not based on research and evidence, it runs the risk of being based upon factors such as p*******e, convenience, theory among others. Research enables such to be challenged.
Moreover, research and development helps address social challenges. However, it can take decades or even hundreds of years of research and development (R&D) effort to close the huge gaps that may exist between basic theory and commercial application.
This is why we remain competitive ourselves by continuously investing in R&D. Since entering the African market in 1998, Huawei has established six training centers across Africa that provide instruction to 12,000 students annually.
Collaboration between universities and businesses can effectively shorten this process of commercial application of basic theory. Nowadays, it is clearer than ever that science and technology are more closely integrated. The interplay of businesses, e*******n institutions, and research institutions in basic research and innovation has become a major force behind the progress in science and technology.
Huawei supports academic freedom and believes that it is crucial that global leading companies such as Huawei partner with universities in skills transfer to enable Kenyan universities to provide the skilled workforce that employers need, and that will drive the continued transformation of the economy. This is evidenced by the various initiatives we are spearheading through various partnerships and believe our collaboration with these universities provides numerous opportunities for college and postgraduate students to gain training and hands-on experience.
The Huawei Authorised Information and Network Academy (HAINA) project, for example, launched in Kenya in November 2016 and now encompassing 13 local Universities is one such initiative. It is an authorized and certified non-profit programme that provides the latest technical training and certifications to lecturers and students using the Huawei Authorized training curriculum and tools. The certifications offered are curated based on the leading Information and Communications Technology (ICT) technologies and global ICT practices.
Seeds for the Future is another example of Huawei Technologies flagship projects that is focused on providing necessary ICT skills and work experience to ICT students which ensures that they are well equipped for the job market.
READ: MKU RANKED ABOUT BEST UNIVERSITIES IN KENYA
The programme which was first started in Kenya in 2014 in partnership with ICTA, provides selected students with an opportunity to travel to China for two weeks of intense ICT training at the Huawei Global Headquarters after a two-month internship locally. So far, 38 students have travelled to Huawei's Headquarters, with 10 more students scheduled to travel end of this September. Excellent graduates of this program have joined world renowned ICT companies.
Most recently, Huawei launched the first ever Kenyan edition of the "Huawei ICT Competition" which aims to provide a platform for global ICT talents to compete and communicate, promote high-quality ICT talent development, and drive the growth of a robust and sustainable ICT talent ecosystem.
As an integral part of Huawei's talent ecosystem construction, Huawei ICT Competition actively explores innovative talent development modes, and plays a critical role in promoting ICT technologies, developing ICT talent, and bridging the talent gap. The competition is carried out in preliminary, national, regional and global final rounds and draws students from universities around the world.
We believe science has no national borders, and we hope the results from our university partnerships will ultimately benefit everyone in the world. The research findings made possible through our j***t university partnerships are shared openly across the world through dissertations and papers published by professors, PhDs, and postgraduate students alike. This is because we believe academic freedom is a core value and basic aspect of modern universities. It is a precondition for a boom in academic research, scientific development, and an innovative workforce.
As such, it is also the cornerstone – and a basic right – of higher e*******n institutions in a developing nation like Kenya and Africa as a continent. With the continent's youth numbering up to 200 million, according to data from the UN, it remains all the more critical to invest in quality e*******n.
A literate youth is an empowered youth, which will be a key driver of the economies across the continent. Consequently, the growing penetration of mobile technology and increased access to internet connectivity can be used as an avenue for enhancing access to data, sharing of research findings across the continent and the world at large.
We should work to ensure academic freedom and drive progress in science and technology. They should do so with the same understanding, curiosity, and spirit of fact-finding endeavor displayed by the world's leading scientists.