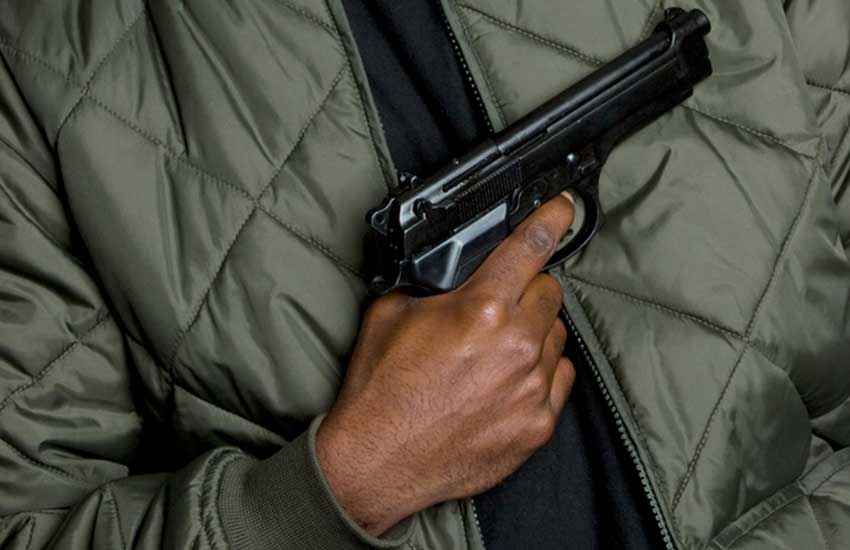 Private gun ownership has become somewhat of a major problem in Kenya. A 2017 report details that there are roughly 750,000 privately owned firearms in Kenya, but only 8,136 of those firearms are registered. As the overwhelming majority of these guns are illicitly owned, the Kenyan government is scrambling to curtail its growing gun problem.
Kenya now has the largest stockpile of guns in East Africa, far surpassing its closest competitor, Tanzania, by roughly 325,000 firearms. In fact, Kenya has the largest stockpile of weapons in all of East Africa, a figure which has the potential for major consequences both economically and from a security standpoint.
These privately held guns far surpass the number held by Kenyan military and police. The military possess roughly 46,000 guns, while the police forces hold about 52,000. With private guns far outnumbering those carried by authorities, the government is working to scale back the number of privately held firearms to create additional gun safety.
These efforts come as a result of an escalation in the number of crimes committed using firearms. These crimes range from burglaries to acts of terror, and have resulted in a significant number of deaths each year. The extent of the problem came to international attention in 2007, when post-election violence rocked the East African nation.
Following the results of the presidential election, over 1,000 people were killed in political protests. This crisis highlighted the problem that small arms are playing in Kenya, a nation rife with political and ethnic tensions. The firearms proliferation problem has the potential to spark conflicts like this again and again, putting many citizens in fear of the next crisis.
The Kenyan government is working through multiple avenues to attack its firearms proliferation problem. One key effort was the creation of the Kenya National Focal Point on Small Arms and Light Weapons. This inter-agency group published the Kenya National Action Plan for Arms Control and Management in 2006. This action plan detailed the extent of the gun proliferation problem, as well as detailing methods by which the issue could be addressed.
[ Read Also: You can actually buy a gun on the black market in Kenya ]
The government of Kenya has also lobbied internationally for support, primarily from the United Nations. The Kenyan government has been working to increase firearm regulation, by tightening laws on gun ownership and carrying. Authorities have even instituted policies allowing citizens to turn illicitly owned firearms into police, without legal consequence.
In Kenya alone, more than 2,500 people die by gun violence each year.
These regulations have had a moderate effect on the problem, but no major progress has been made thus far. While many citizens agree that the state of gun ownership in Kenya is a problem, not everyone is willing to give up their guns. The threat of experiencing violence has led more citizens to obtain guns for the purpose of self-protection, only worsening the extent of firearm proliferation.
Gun violence results in millions of deaths worldwide each year. In Kenya alone, more than 2,500 people die by gun violence each year. While authorities are working on ways to scale back the threat of illicit gun ownership, it seems there is moderate progress being made. The Kenyan government should continue to adopt measures to get control of the problem before more lives are lost to gun violence.
[ Don't Miss: Woman of God acquires brand new private jet ]