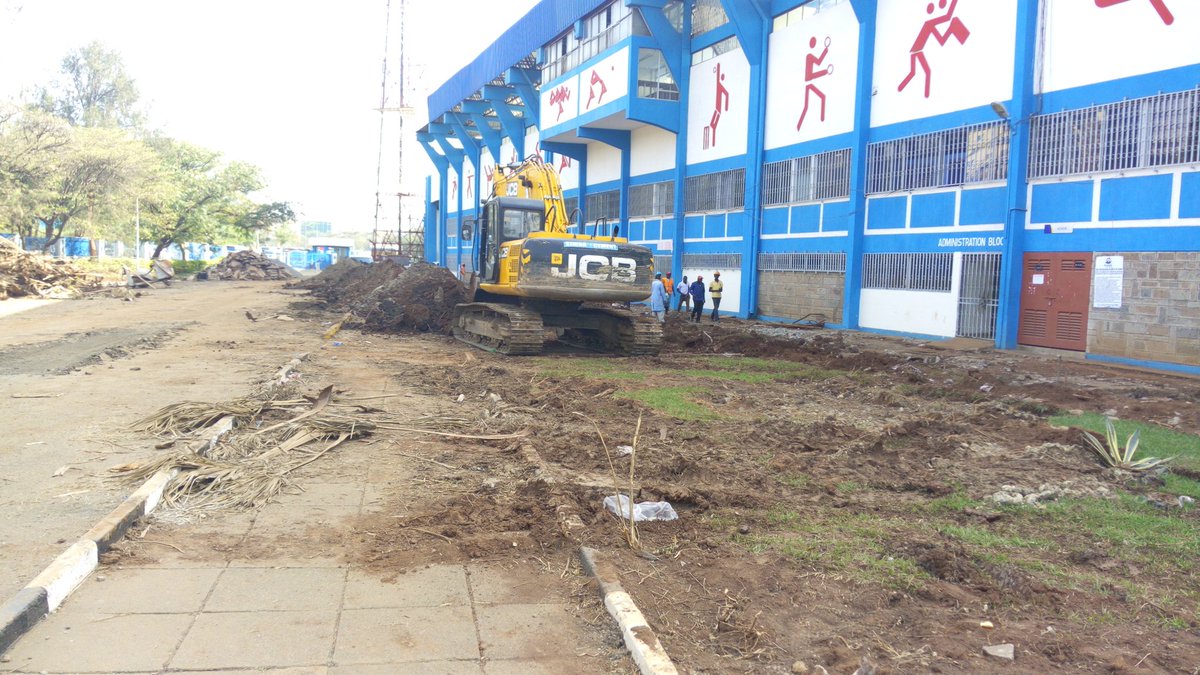 Nyayo National Stadium renovation will be completed by 31st March this year, Sports Principal Secretary Peter Kaberia has revealed.
The PS said that major works have been completed and the engineers were currently working on the final touches including setting up of the VIP seats, upgraded standards of the changing rooms for the footballers and enhanced security for their rooms.
"We have two set of rooms that can accommodate more sportspersons at the same time with sections for keeping shoes and clothes and security," said Kaberia.
The Ksh 450 million worth renovation at the stadium begun on September 12, 2017.
Kaberia, who speaking during the inspection of Nyayo National Stadium, added that the government is ready to support the national team by providing it with all the necessary resources so that they could be able to compete at same level with other countries.
"We already have stakeholders and individuals who are willing to come on board and help in whichever way. We are also organising a conference which will bring all the federations and institutions of the corporates willing to pledge and merge the need of the federations support," said Kaberia.
Kaberia explained that the federations have yet to forward their proposals, but were ready to collaborate with other government institutions in order to set the timeline to avoid displacing their structure.
He revealed that his ministry sent Ksh 31 million to fund rugby, paid bills for the football federation coach and supported boxing team that went to India.
The PS explained that negotiating to see how much is required for the preparation for goalpost common wealth though they proposals for the boxing team who are training partly here in the country and in Cuba before they proceed to Australia.
"We are still looking at it hence we don't have particular amount to allocate to everyone but if there is any issue we look at the timeline and meet it at that time," said Kaberia.