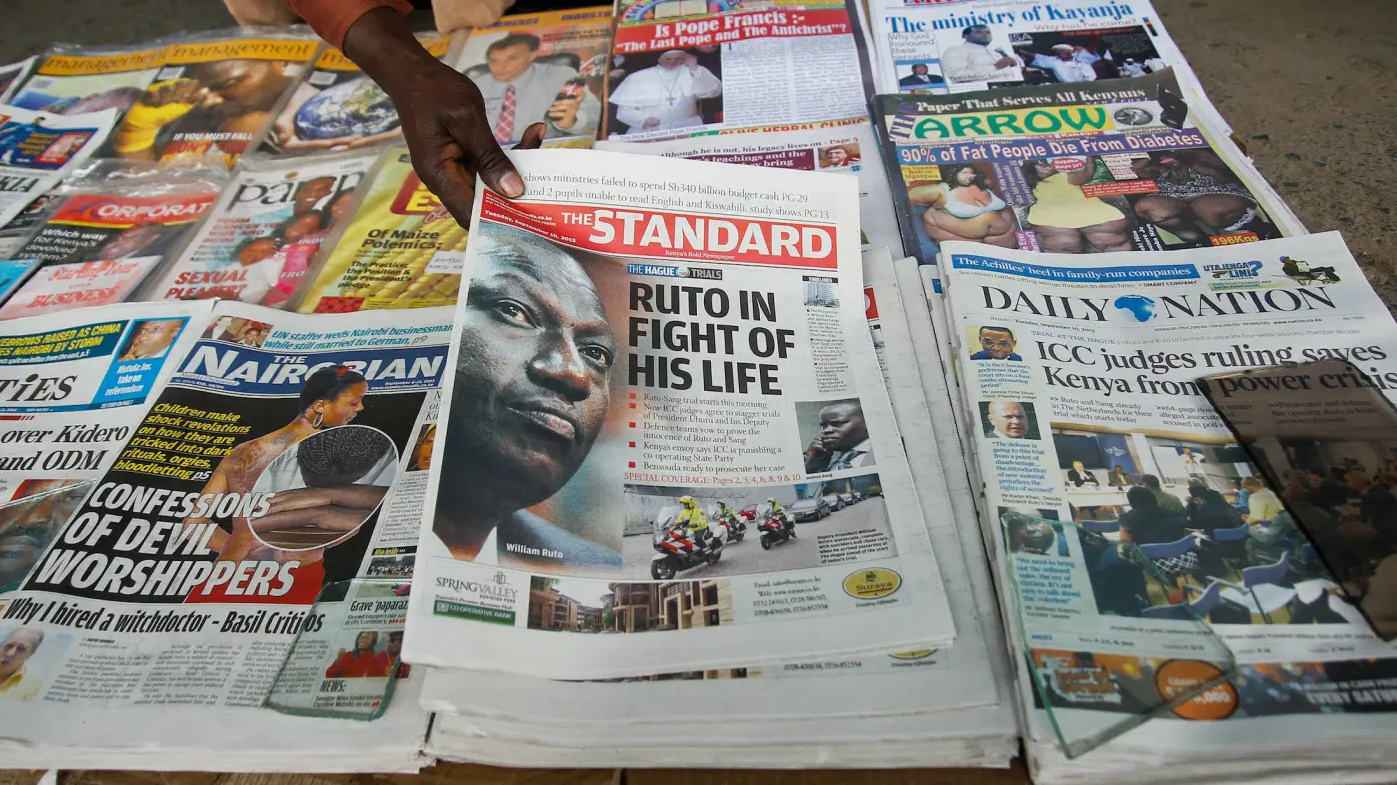 On Monday, March 8, the Media Council of Kenya (MCK) announced the call for submissions for the 9th Annual Journalism Excellence Awards (AJEA). The awards feature new categories that comprise Best Website, Podcast Of the year, Best Primetime Bulletin and Covid-19 Coverage stories.
The introduction of the best website and podcast of the year is something to take keen notice of. Conventional TV, print, radio and advertising has taken a harsh hit from the growing giant digital media. Media companies have, in turn, caught up with the trend and made major changes to their platforms and the dissemination of their content.
During the pandemic, Nation Media Group saw reduced newspaper circulation. Shortly after, the news conglomerate imparted changes to its brand and interface to represent its digital-first strategy. The rebrand to Nation Africa applied to mainstream and digital media. However, the latter has been taken to account more.
The Nation web pages currently have a new look and feel, courtesy of the general rebrand by Canadian designer Lucia Lacava, a new website layout and web address to "Nation.Africa" from nation.co.ke . The paywall that left a bad taste in the mouths of a section of Nation website visitors rolled out sometime after the official rebrand launch in September 2020.
Head of External Affairs and Marketing, Nation Clifford Machoka explained the new digital brand as a "culmination of the digital transformation journey."
In a similar suit, The Standard has limited access to its content by initiating a signup feature.
As of January 2020, it was reported 850,000 active podcasts from 500,000 in February 2018 and more than 30 million podcast episodes in the world.
Nation Africa has joined the list, currently hosting two podcasts displayed on its website audio page – an investigative podcast series on the disappearance of blogger and journalist Bogonko Bosire and recently onboarded Uproot by Lilly Bekele-piper popularly known as Uprootandlill.
The Star followed suit and added a podcast section to its website. Wycliffe Muga's Podcast and Felogonah's podcast expounds on an array of topics such as politics, sex, relationships and Covid-19 analysis.
News blogs have been the most sought after means of disseminating news stories in the past year in Kenya. Content that covers politics, entertainment, sports and business has been the order of the day on these news platforms.
Popular TV shows and news bulletins that would ordinarily require viewers to tune in by adjusting the position of the aerial or scavenging for coins to purchase a decoder/set box are available on Youtube and streaming applications such as Showmax, Viewsasa and Netflix. These trends reaffirm the hypothesis of mainstream media succumbing to the digital realm.
The Annual Journalism Excellence Awards gala to be held on 4th May 2021 will reveal the winners of these new digital media categories.