Twitter user Kadendi Wachosi shared the post 'Nairobi Is Overrated, Get Out Of This Place and Prosper'. In a country where living in the city elevates one's social class, this statement was bound to elicit quick and sharp reactions. Well, it did and the Nays were drowned by the Ayes.
While the statement sounds hypothetical, it touches at the core of a less talked about reality in Nairobi: city life may be great but it comes at a higher price. Worse if you don't have a good job, or any job at all for that matter. Moving to the countryside is a hard decision for many of those who have sampled life in Nairobi, and other big towns.
Sample some of these reactions, which back the push to return to upcountry locations in search of financial stability and peace of mind.
Ronnie Mubinya Nyambala Youngsta, quips: "A friend of mine spent over 10 years wallowing and searching in kanairo (slang for Nairobi) only to get depressed and went back to the village and struck gold at a center around Maseno University now running a successful cyber with little overhead expenses such as home rent since it is near their home. True kanairo is overrated."
William Naz Okoko says when you move to the countryside, "you will only lose the fame but you will be stable financially." Tom Mogusu says "a friend left Nairobi for Kakamega 15 years ago…the guy has zero regrets. He's living the life."
Sheila Barasa: "Did this (shifted from Nairobi) last December. Didn't realise I'd been so stressed. Things at the county are good."
Indeed Nairobi is not a place for any soul. Those who come here face the same unpleasant reality: to work their way out and, hopefully, make it. While majority of workers ply their trade in the city centre, evening human and vehicular traffic defines the statuses with majority of workers heading home to the Eastern side while their rich employers and manager, including high ranking government officials, living on the opposite side. In between is a mix of middle-class wannabes and aspirational professionals and entrepreneurs.
Majority of the city's over five million residents simply live from hand to mouth, often eking a living from casual and contractual jobs – and for some, the occasional handout. Never mind that Nairobi is ranked among the most expensive cities in the world at position 95, according to Cost of Living Survey by consultancy firm Mercer conducted in March 2020.
In Africa, Kenya's capital city was listed as 15th most expensive  in the survey. Given that the cost of living doesn't discriminate based on status or gender, everyone is treated equally, pushing life in Nairobi down to a survival of the fittest race.
While the low-class living in slums may not shop in the same supermarkets as the rich and super-rich, the prices of essential commodities are almost always the same. In fact, the rich guys, ironically, are able to get discounts through bulk purchases while the down-market lot is punished with higher prices for their small quantities, building a bottom-of-the-pyramid economy commonly known as as the 'kadogo' economy.
For years, Nairobi has remained the ultimate destination for most Kenyans seeking a fortune – from graduates to school drop outs. They are all chasing the Kenyan dream of getting a good job and living a better life. Nairobi promises job and learning opportunities, helpful networks, connections and exposure as well as the ambiguous status of living in a city that hosts the national government, backed by the privilege of making the occasional trip back to home to the delight of villagers.
The city served Kenyans well until the late 1990's when the economy took a nosedive and increased urban-rural migration stretched the city's capacity to supply both skilled and non-skilled jobs. These days graduates and master's holders scramble for the same jobs with KCPE and KCSE certificate holders. The later can beat the former to a job depending on the employer's preferences.
Things are so tough that finding a job in Nairobi and its environment is about as hard as getting good political leaders in Kenya. No wonder the mood in Nairobi and among its residents is often foul like the mounts of garbage that liter every corner of the capital.
With devolution, Nairobi is becoming less and less attractive to some. Yet the majority find it hard to divorce the capital in spite of its complications. Counties have provided job and business opportunities in various sectors, but most of those who get find themselves in the city to spend the money there.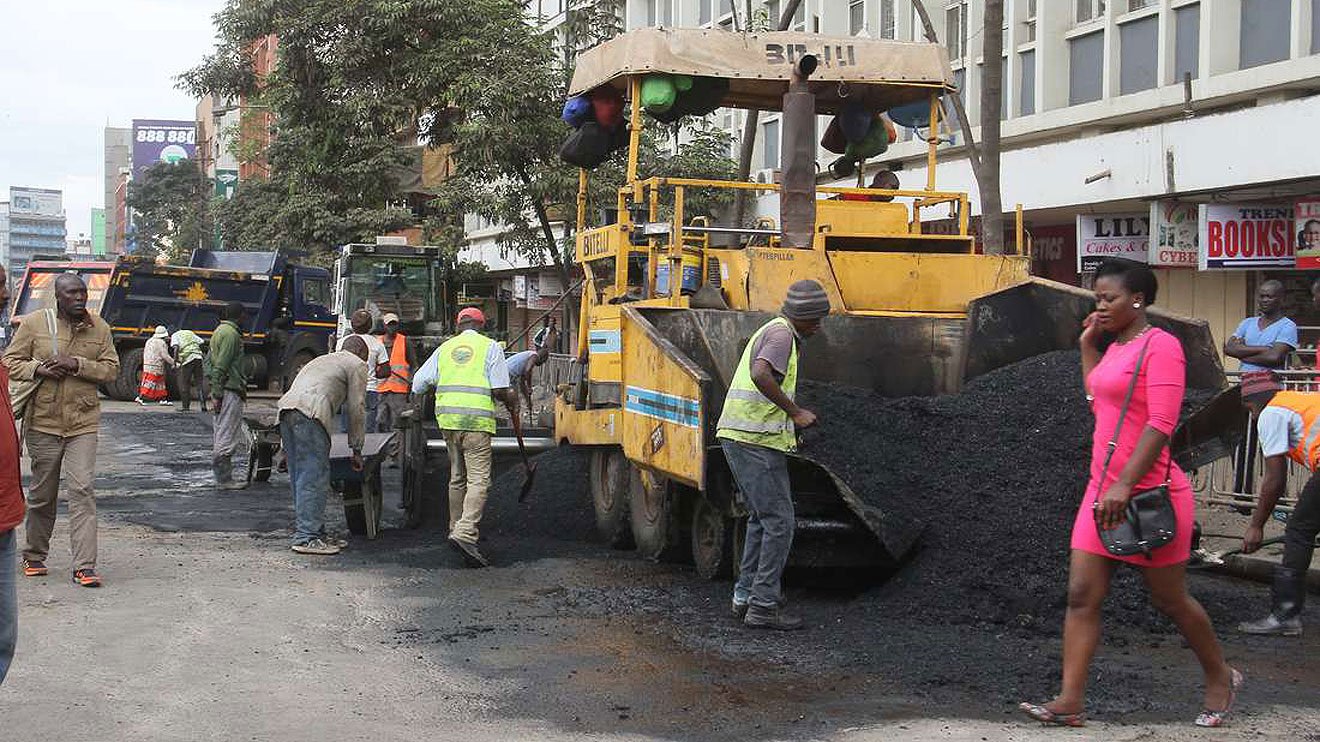 There are many inspiring stories of people who have been courageous enough, or were forced by circumstances, to leave Nairobi and its good attractions. The list is growing as Kenyans begin to understand the maths around earnings and the cost of living.
Nairobi, by the way, offers better salaries and return from business but that is cancelled out in a large part by the higher cost of living – mainly food, rent and transport – which devours over 70% of households' budgets. Those who have taken the plunge say no love lost, a sort of confirmation that indeed, Nairobi is overrated: If you can't fit in, ship out!
Here are some prominent Kenyans who shifted from the city to upcountry enclaves and are having it nice.
DJ Crème de la Crème
George Njuguna, popularly known as DJ Crème de la Crème, relocated from Nairobi to his home town of Kericho due to effects of Covid-19 on his career and the entertainment industry. "I'm never coming back to Nairobi. Now my family loves the peace and quiet of the countryside. I was born and raised here. And now after the lessons that came with the pandemic, reality has now struck me that life is more practical here, not in the city," he said.
He visited Kericho in March 2020 to check on his parents and together with his family were locked down in the countryside for months following the cessation of movement into and out of Nairobi County to curb the spread of Covid-19.
"The move began with a visit that turned permanent. But at the end of the day, we moved because there were no jobs. If they shut down clubs for seven months, no matter how much money you have saved, you will feel the pinch in your pocket. I used to make money to support my family through deejaying in clubs and now all that was gone. I used to make about Ksh250,000 per week spinning in about four gigs, and now here I was making nothing with a young family relying entirely on me," he says.
He now engages in farming which has become a successful venture and helps run the family business. "I've never regretted my relocation," he said in an interview.  "I feel that I was smart enough to make the move instead of completely eating into my savings."
Chris Murungaru – Former Transport Minister
Former Transport minister quit politics and exited Nairobi when corruption allegations against him ruined his political career. He runs Amboni Farm in Mweiga, just outside Nyeri town, where he engages in cattle breeding and dairy farming. By making use of modern technology, Amboni Farm boasts the best stock of dairy animals. He sells breeds at as high as Ksh250,000.
From the superior stock, Amboni Farm supplies semen to local research stations such as Kabete and to farms in countries like Zambia, Malawi, USA, Canada and New Zealand, among others.
"Animal breeding has been my passion through most of my working life. This is something I started long before I went into politics. It is something I can't let even politics interfere with. This is my other life," says Dr Murungaru, a former MP for Kieni where the farm is situated.
He established the farm in 1986, and soon realised that through utilising innovations in technology, it was possible to get a cow to give more milk than people thought was possible.
Caleb Karuga – TV Reporter
Caleb Karuga, former K24 TV journalist, jumped right into farming after he was unceremoniously dismissed from his job as a cameraman and later a reporter. He started leasing land for as little as Ksh10,000. "I had read articles on agriculture and it was going to be easy I thought," Karuga opined.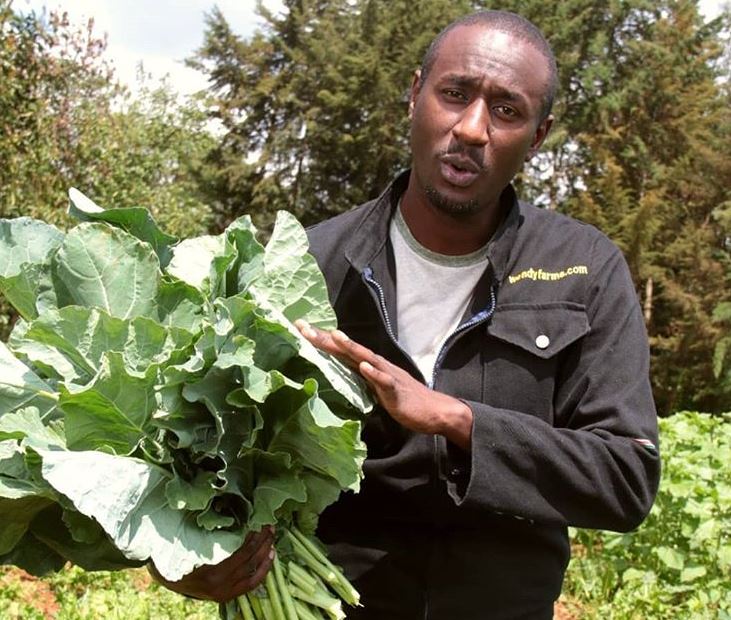 At first, the going was rough as he tried three different types of farming without success, until he realised one thing: "I was trying sexy farming not research."
He tried rearing catfish, pigs, strawberry farming and at some point, even entered the quail business.
After thorough research, he settled on products like chicken and vegetables, that are somewhat a staple for Kenyans, and has never regretted since.
"Today, I am in kienyeji (local) chicken farming and vegetable farming. I realised that most people eat ugali with vegetables and I planted managu (nightshade) sukuma wiki (collard greens) and spinach," he says.  "I started understanding the market. I stopped farming by Google and started listening and observing more," he recounted.
Isaac Ruto – Former Governor
Former Bomet Governor Isaac Ruto runs a model dairy farm away from the trappings of power politics in Nairobi. Mr Ruto estimates to have spent Ksh60 million in setting up the dairy farm that sits on 30 acres of his vast Tumoi farm.
The farm is home to 90 mature cows, 63 heifers and a few bulls. According to Mr Ruto, each cow produces between 25-40 litres of milk per session. he has also installed a Ksh5 million cooling unit which can take up to 3,000 litres. Some cows, he says, cost up to Ksh310, 000.