Before Covid-19 hit in 2020, I was on the verge of moving out of Nairobi to the countryside. For those who have lived in Nairobi for some time, relocating from the City is hard. Once you have fallen in 'love' with Nairobi, it is a difficult affair to break up.
I fell in love with Nairobi for some reasons: for opportunities, its liveliness, and the perceived 'good' life it offers. But after living for about a decade, I couldn't figure out how I would continue with this city lifestyle before my head goes bald. Is life all about labouring to sustain the perceived good Nairobi type of living standard?
I was fed up. I wanted to experience a different kind of lifestyle. An idyllic life. I wanted to live way from the hustle and bustle of the city. Not even the satellite towns could satiate my thirst for serene life.
For Nairobi life, there are two things: You are either 'hunting life' or 'life is hunting you'. When life hunts you, you are doing 'good financially'. Money is always after you. You can 'buy life'. You can afford the sumptuous Nairobi life: good house, shop at a supermarket, if not at the upmarket, pay the inflated electricity bills without making a fuss and make merry without budgeting.
A fair number of Nairobi citizens are always hunting life – hunting money and working harder for it. That is what attracted us to Nairobi. For those hunting life, it is a question of subsisting. They do their best to impress. They look well to do but underneath, they are subsisting. It doesn't matter that they can afford some luxuries once in a while.
Prior to contemplating leaving Nairobi, I had taken a sabbatical leave to reflect on life. I made a trip to the remote side of the country, the other Kenya. It had been quite a long-time experiencing village life.
You see once out of college; the immediate agenda is to find one's feet in the city. Then figure out how to progress with your career and possibly start a family. Soon you are caught up in the Nairobi rat race: You must attend to your job (some even forego their leave days), be available for your family and few 'friends' and run around scrumming like a city rat in the name of making an extra coin.
I wanted out. But there was the question of fear of missing out (FOMO). I had become so much accustomed to city life. The feeling that when away from Nairobi and its environs, you really lose out. That a week away from Nairobi, you are likely to lose some opportunities. That when you come back, you will be playing catch-up.
Will I disconnect with the city of opportunities? Will I miss the opportunities that city life avails? What about the fun life, and the allure of chasing deals? Will I thrive in the countryside?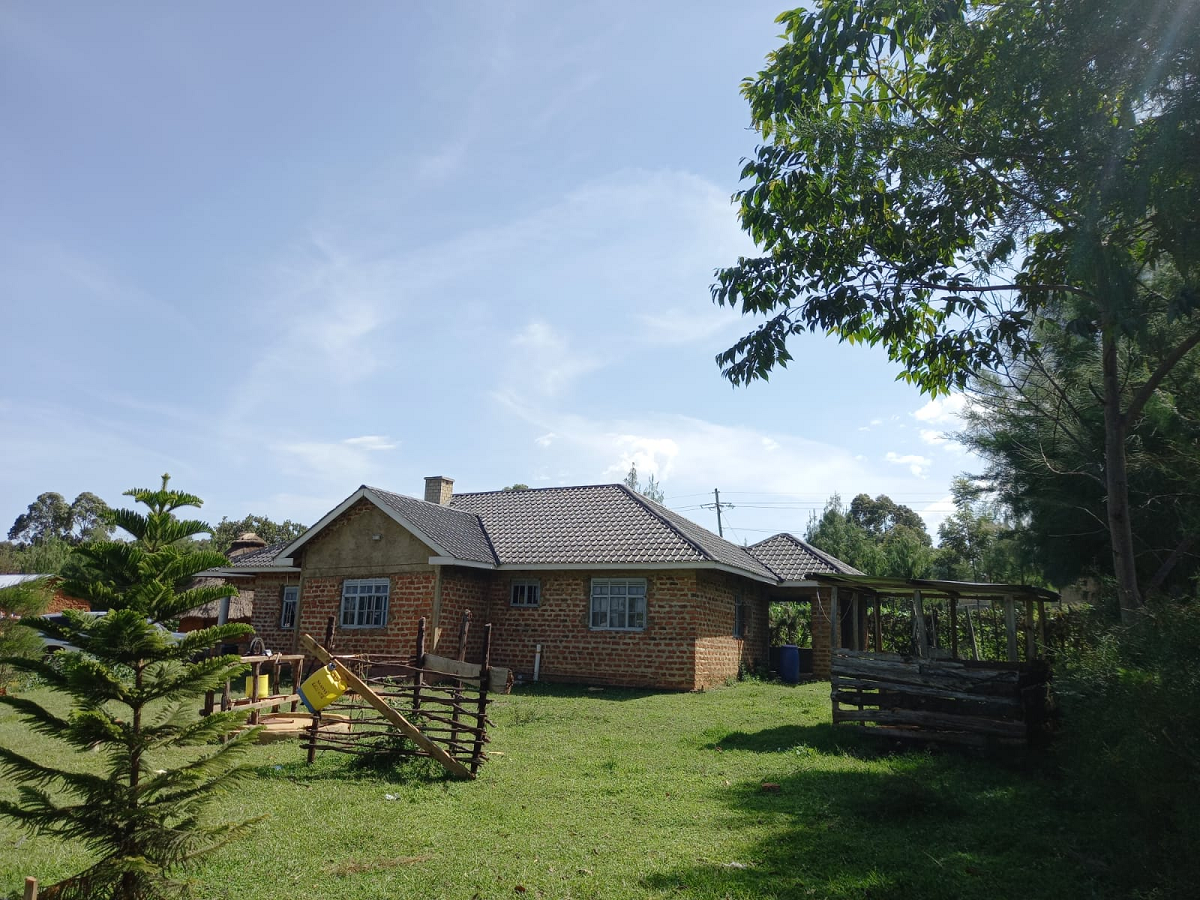 I had to weigh my options. To start building life away from the city now or wait until I turn 50 or 60? City life can be very seductive. People and money move faster and strike deals, and hope that you, too, can. There is always an air of optimism that tomorrow, life will be better than it is today. That by the time you are in your 50s you will be financially independent, living a life that befits a city dweller. Yet it is no guarantee that circumstances will turn out the way you anticipate.
Anyway, Covid-19 nudged some of us who were hesitant to move and start life away from the city.
With the countryside, life is somehow easy. With a few thousands (which are hard to come by), you are sure about tomorrow. There are less disturbances except for neighbours who would want to say 'hi', as they pass by, a dog barking and bleating sheep, some birds chirping by and bees humming as they siphon nectar. But they are calming compared to city's polluted noise and air.
There is something else good with village life: The patience that it inculcates in you.
It is not that life is pretty good at the village. There is some unusual kind of easiness, peace, and comfort that makes you wonder why life is so modest. Call it reluctance. There is a feeling that the world is progressing, and you are being left behind! There is a feeling that you are always being left out and you are an on-looker. But thanks to the passable roads and the motor bikes, the 3G internet (even though slow) that at least helps you find out what is happening globally, and the solar energy that comes in handy when the power guys disappoint.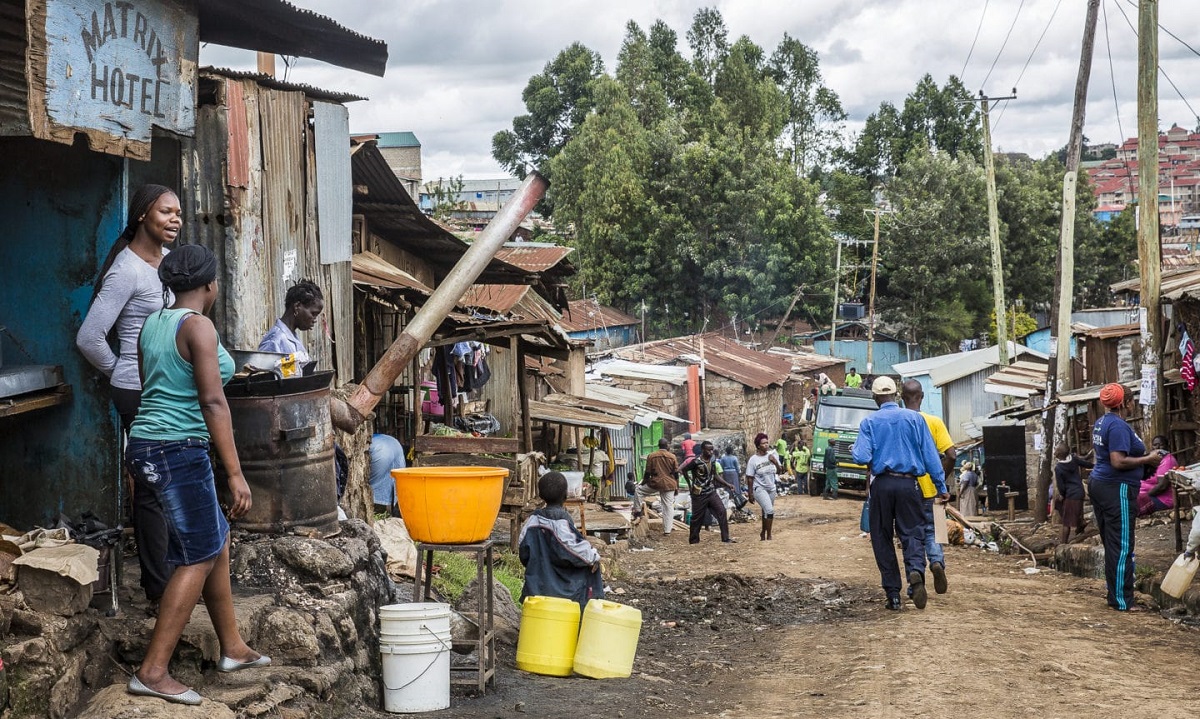 But there is something else that is arguably good with village life. The patience that it inculcates in you. The patience of sowing a seed (burying it), wait for it to germinate, and patiently tender it as it grows to maturity for the next three/four months before you harvest. And what about waiting for a young nanny goat and billy goat that you recently bought to mature and mate, and then wait for six months before the nanny gives birth? That is a story for another day!
One year down after I moved to the village, I have become an occasional visitor to the city. Call it a city tourist. Whenever I visit the city, I perch at a fifth-floor restaurant overlooking one of the streets and watch as the city dwellers run about.
It is interesting to observe the sheer determination of Nairobians. But Nairobi is not for the faint-hearted. For those who have come, dwelled, and failed to make it in Nairobi, they regale you with stories of how life is difficult in Nairobi. "Nairobi ni shamba la mawe (Nairobi is a rocky farm)" they conclude. Phew!