[dropcap]T[/dropcap]he race for deputy governor position for Nairobi County has narrowed down to just four candidates, leaving Nairobians with one thing for sure: Governor Mike Sonko's next deputy will be a woman.
The four are NGO executive and lawyer Jane Weru; business executive, philanthropist and gender activist Agnes Kagure Kariuki; televangelist and former Starehe MP Margaret Wanjiru; and city lawyer Karen Nyamu.
They boast different sets of skills but the suitable candidate should have the right mix of knowledge and experience to run the Nairobi county government affairs, picking up from former Deputy Governor Polycarp Igathe, who resigned early this year after falling out with Sonko.
Mr Igather left a gap that needs an Iron Lady with a skill set that will compliment Sonko's political stature yet still effectively take control of the county's bureaucracy. Nairobi needs a silent street-wise executive who can handle the non-political issues of the county like finances, infrastructure and business but also firm enough to stand with the Governor when the political pressure mounts.
Being Kenya's capital, Nairobi needs more than a passive deputy governor figure, which is the case in other counties where the DG is just there to fill in a constitutional provision. Analysts say Nairobi needs an active DG who will cover where the governor can't with authority and experience.
Nairobi wants a smart "hustler " DG who knows the struggle of making it in Nairobi so she understands the pain of common mwanachi as well as the "big fish" in the city.
READ: POLL REVEALS KENYA'S MOST CORRUPT LEADERS
So who are our options and what do they bring to the table.
1. JANE WERU, Executive Director and Founding Member, Akiba Mashinani Trust
Jane is trained as a lawyer and a holder of Master's degree in NGO Management from the London School of Economics, She has wide experience in Human rights working as the head of legal services for several years at Kituo Cha Sheria before becoming an Executive Director. She has a passion for supporting the urban poor through her Akiba Mashinani Trust, which aids in financing the Muungano wa Wanavijiji programme. Her main agenda is improving the life of slum dwellers.
Score: Jane's academic credentials can't be matched by any of the other contenders. Her passion for low income Nairobians is a plus but Nairobi is very big and she lacks experience in handling SMEs, big investors and middle-class employees who need favourable policies in their county.
2. AGNES KAGURE KARIUKI
Agnes Kagure is a Kenyan insurance executive, business woman, and a gender activist. She is the founder and Managing Principal of the Insurance Consulting Group (ICG), an independent insurance agency in Kenya. Before founding ICG, she was the Executive Financial Advisor at CFC Stanbic, and was involved in the merger between American Life Insurance Company (ALICO) and CFC Bank to form CFC Life Assurance Limited.
In 2011, she was named in the Top 40 Women Under 40, an annual list of women who have risen to occupy positions of influence in Kenya before the age of 40.
Agnes Kagure is the new patron of the Kenya University Students' Organisation (KUSO), following elections held on July 8 in Nairobi. She is also a Speaker, Social innovator and philanthropist. Kagure received the prestigious award of peace ambassador by the King of Thailand this year
Score: She is perhaps the only candidate of the four who possesses the street-wise ambition that Nairobi represents. She started from the bottom selling insurance in Nairobi and rose to the top to become an awarded insurance executive. She is definitely an iron woman, firm and authoritative, and has weathered many high profile attacks proving her strong character.
She is a patron of a youth association with more than 300,000 members putting her in touch with their day today demands and developments. Her business and financial expertise cannot be matched by any of the candidates on the list.
SEE: COUNTY OFFICIALS ARRESTED IN BOOKS SCAM
Bishop Margaret Wanjiru:  She is the founder and presiding Bishop of the Jesus Is Alive Ministries (JIAM), an international Christian organization with headquarters in Nairobi Kenya. She is an author of many Christian books and also oversees a monthly magazine, the 'Faith Digest'.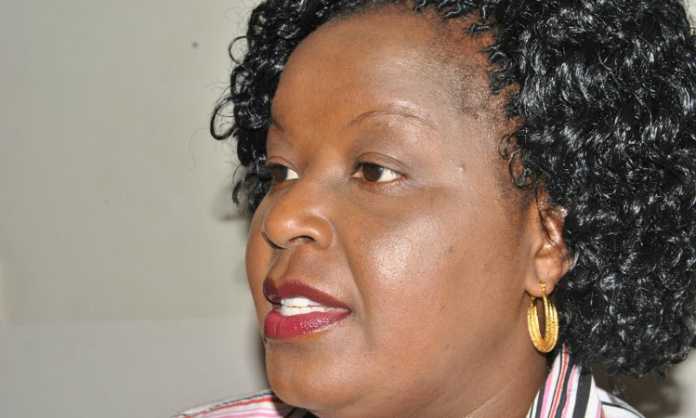 In 2007, she was elected as a Member of Parliament for Starehe Constituency in a hotly contested election in one of the most challenging constituencies in Nairobi the capital city of Kenya. In 2008, she was appointed into the cabinet as an Assistant Minister for Housing.
Score: Margaret also represents the streetwise ambition; she is firm and authoritative, she has good interpersonal skills having a huge congregation in her church with different people, different age groups and so on. She has been in political office and has lost in two back to back elections.
She was hit by a wave of controversy and stood her ground. The only challenge is her political character will not compliment Governor Sonko with Nairobi demanding more of a manager and business handler rather than another vibrant politician.
READ: IS THIS GUY THE NEXT GOVERNOR OF NAIROBI?
Karen Njeri Nyamu: Karen Njeri Nyamu is a young vibrant Nairobi lawyer and former Nairobi Women Representative aspirant on Jubilee ticket. Her campaign slogan was 'Bae wa Nai'. She is also the founder and managing partner of Njeri Nyamu & Co Advocates.
Score: She has the fresh aspect of young, smart and vibrant. She can understand youth better due to her age and has a strong character since she has had her fair share of controversy. She, however, doesn't possess a depth of expertise that will complement the Governor. Simply, she lacks the business image that Nairobians are looking for.