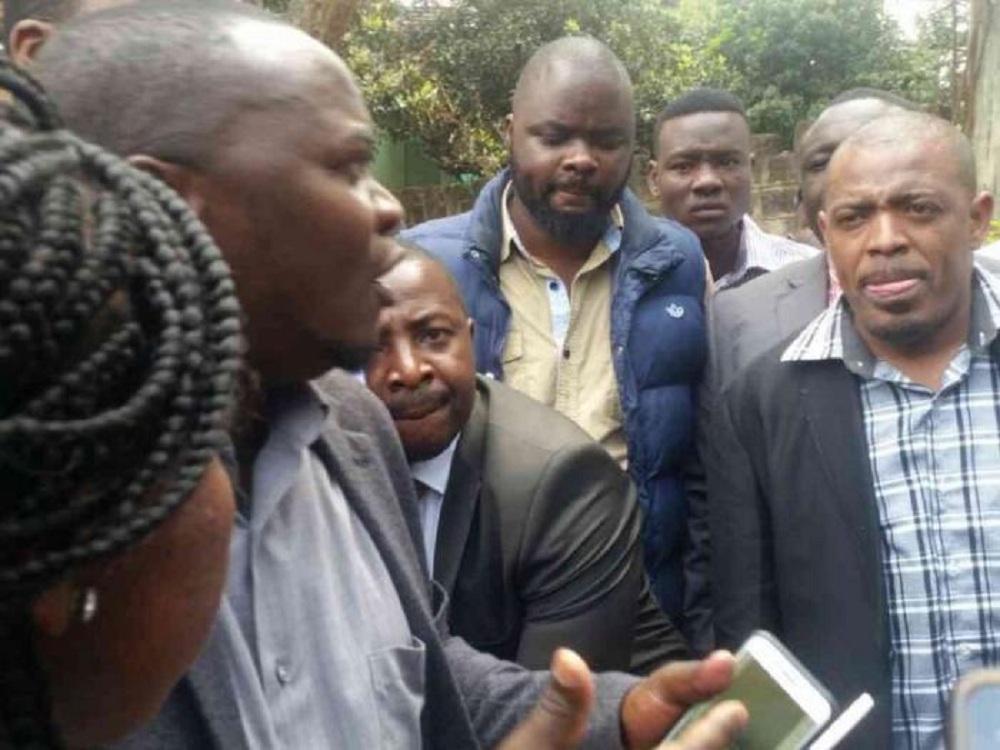 The National Coalition of Human Rights Defenders – Kenya (NCHRD-K) has raised concern over the increase in a*****t cases against human rights' defenders and journalists.
The group said several human rights' defenders and journalists were assaulted during the just concluded repeat presidential elections.
The NCHRD-K was monitoring the working environment for election monitors, observers, journalists and human rights defenders during the election period since April 2017.
NCHRD-Kenya Executive Director Kamau Ngugi said the coalition was highlighted and intervened whenever human rights violations were meted on people.
He said they had developed a mobile phone application, Mtetezi for collection of data from its 102 human rights' defenders from various counties.
"These monitors were equipped with requisite skills and tools to enable them document election malpractices, human rights' violations and triggers of v******e within their localities," he said.
He said they strongly condemned all the b******c a*****s by human rights' violators and called on the government to a****t and prosecutes the culprits.
Ngugi said the range of risks encountered by local election observers, journalists and human rights defenders included physical a*****t by the public and the police, a*****s, confiscation of equipment and being denied access to various venues to do their job.
He added that the organisation's monitors also encountered v******e while carrying out their work.
"As recent as October 31, 2017, journalists were profiled on account of their ethnic background and perceived bias in reporting and were physically assaulted and humiliated while covering a NASA event," he said.
He cited Citizen TV's Francis Gachuri and NTV's Jane Gatwiri who he said were singled out by party supporters, assaulted and ejected from covering an event called by NASA at Wiper Headquarters.
He added that Kandara MP Alice Wahome also intimidated a Royal Media Service journalist who documented her harassing a returning officer in Murang'a County.
"Journalists were threatened with a*****s or their equipment destroyed by police officers and political party goons when they documented electoral malpractices and human rights violations across the country,"  he said.
He said that on October 26, 2017 alone, during the repeat presidential election, the NCHRD-K received over 10 distress calls by election observers and HRDs at risk while conducting their human rights' monitoring work.
He said that this added up to other thirteen cases reported between April and June targeting HRDs and journalists and a further ten cases which were reported during the period between July and September 2017.
The coalition called on President Uhuru Kenyatta and NASA leader Raila Odinga to urgently prioritise dialogue to mitigate the ongoing national tensions and v******e which they said was a threat to national cohesion.
NCHRD also demanded that the relevant State institutions, particularly the police safeguard the rule of law, respect for human rights and ensure the protection of human rights' defenders and journalists while the government should ensure l**********n was taken against perpetrators of v******e.