Lipa na M-Pesa developer has another smart innovation
Mobile solutions provider, Tangazoletu Ltd, last evening marked 10 years of operations with an ambitious plan that targets 10 million unbanked Kenyans in the informal sector with financial technology solutions.
Speaking during an anniversary dinner held at a Nairobi hotel,  Tangazoletu CEO Chris Gathingu said the firm will collaborate with more than 70 partners such as Safaricom, banks, Saccos and Microfinance Institutions to reach the unbanked population in the informal sector in Kenya.
"Our solutions have already reached over five million Kenyans in the last 10 years," Mr Gathingu said. "In our next phase of growth and partnerships, we target to reach another ten million Kenyans and bring them to financial inclusion. We are also committed to a Pan-African vision to spread our solutions to other African countries."
SEE: This new service will give M-Pesa a run for its money
Safaricom CEO Bob Collymore, who was the chief guest, said the mobile operator will work with local technology partners such as Tangazoletu to continuously innovate solutions that transform lives of Kenyans. Today, the M-PESA system processes two loans every second and has ensured that over 26 million customers are rarely more than a kilometre away from an agent.
"M-PESA has been responsible for lifting just under 200,000 people (predominantly women) out of poverty in Kenya," he said. "We commit to work with local partners such as Tangazoletu to deepen our financial inclusion agenda."
RELATED: How Chris Gathingu built Tangazoletu from scratch
NIC Bank CEO John Gachora said banks in the region should view financial technology (Fintech) companies in the region as partners and not disruptors or competitors. "There is a tendency by companies in the financial sector to look at Fintech companies such as Tangazoletu as a threat to their businesses. They are not. They should be viewed as innovation partners that will enhance their business models," he said.
Tangazoletu was founded 10 years ago in a local university when Chris Gathingu, the founder, was still a student. The company has developed, among other solutions, Lipa na M Pesa, Spotcash (used by most Saccos in Kenya), M-TIBU, a groundbreaking solution for managing TB in the country (in partnership with Safaricom, Ministry of Health and USAID).
KQ recovery takes off as losses shrink
Chief Executive Sebastian Mikodz attributes the improvement to decreased costs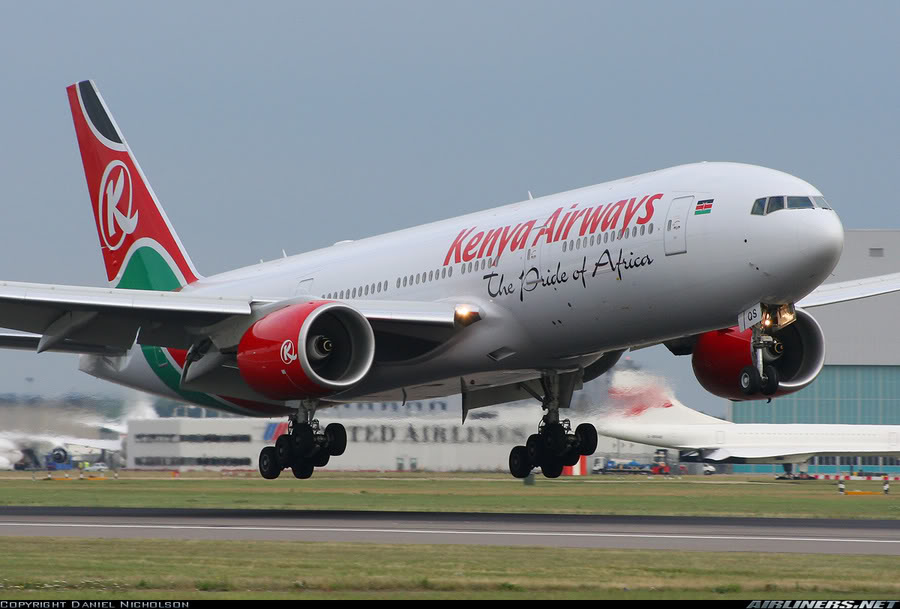 Kenya Airways (KQ) has posted a Ksh3.8 billion net loss for the six months to September, a 20.5 percent drop from the same period last year when it recorded a Ksh4.78 billion loss.
Chief Executive Sebastian Mikodz attributes the improvement to decreased costs as fleet costs were lower by 21.9 percent while overheads decreased by 8.9 percent. However, the national carrier's revenues remained flat in the period under review slightly impacted by the election period.
"During the period we have seen our business decline by 52 percent, November is flat but the bookings for December have gone up by 6 percent compared to same period last year. We will see the full; impact in our full year announcement," Mikodz said.
Cabin factor went up by 5.4 percent to 76.9 percent, passenger numbers up by 3.3 percent to 2.3 million while Intra Africa traffic increased by 6.7 percent. Operating profit grew by 52 percent to Sh1.4 billion while total asset hit Sh142 billion down two billion compared to 2016.
Focus over the next few months is to grow a profitable network, winning in key markets and improving revenue structure. "Launching the Kenya Airways New York route is a strategic initiative that will require significant investment and will be the longest flight in our network," Mikodz said.
The firm has just completed its capital optimization plan that has seen both banks and the government turn their debt into equity reducing the airlines' debt by 36 percent.
"The journey to turnaround KQ will be over six to 12 months, and there is a strong management team now in place to drive that ambition," said KQ Chairman Michael Joseph.