Survey shows higher preference for smart TVs
The increase in demand for televisions with smart functions seen in the past few years is indicative of an increased desire for engagement, particularly immersive viewing experiences
Consumers' priorities when buying new television sets have changed noticeably over the past few years with smart functions gaining popularity.
According to a survey on the usage and attitude of consumers conducted by Samsung Electronics between 2014 and 2016, the importance of smart function doubled from 15.1 percent to 29.6 percent within the two years.
The survey also showed that, even though picture quality, price and screen size still remain the foremost factors considered by consumers when buying a television, the priority of these factors decreased.
"The increase in demand for televisions with smart functions seen in the past few years is indicative of an increased desire for engagement, particularly immersive viewing experiences," said Jung Hyun Park, Vice President and Managing Director of Samsung Electronics East Africa.
Currently, most if not all television manufacturers have entered the bandwagon of manufacturing television sets with smart functions also known as Smart TVs with the trend moving towards making every TV set 'smart'.
For example, starting in 2010, Samsung Electronics made various attempts to make the television smarter by incorporating features like a TV app store, search and web surfing, multi-screen capabilities and even support for shopping.
These days, countless live television and Over-The-Top (OTT) companies broadcast content. In fact, the number of television content and application partners for Samsung alone exceeds 1,000.
"Whereas the television used to be a device that changed broadcast signals into an image on a screen, today's TV is a device that connects various multimedia sources," explains Mr. Park.  "Thus, we have come to the conclusion that a true smart television should be able to provide a range of content in a quick and easy manner and allow users to enjoy supreme picture quality."
Today, however, an average of 2.8 devices such as set-top boxes, game consoles and blue-ray players are connected to the television, while the average consumer has about four remote controls lying around their living room.
Related: New range of TVs bring out Samsung's true colours
"Such an environment littered with many remotes hinders the user experience, and leads consumers to wonder if smart TVs are, in fact, truly smart. This led Samsung to develop the Smart Hub first screen that auto detects all connected devices, using a single TV remote to control multiple gadgets eliminating the need for multiple remotes in the living room," says Mr. Park.
Television manufacturers such as Samsung attribute increase in the usage of Smart TV apps and services to the concept 'Single Experience' at 3.3 fold and increase in the frequency of controlling set-top boxes with an integrated remote control at 1.6-fold
For example, Samsung's 2017 flagship QLED TV line-up has an expanded Smart Hub that offers a more intuitive and unified experience. Users will also be able to control every connected TV device from one source using the Samsung Smart Remote. Paired with the latest Smart View App – available on Android or iOS mobile devices – users will enjoy a personalized Smart Hub
"We will extend the user experience by going beyond using a smartphone as a remote control to select and display content on TV. We will strive to enhance the Samsung Smart TV ecosystem – which already exceeds 100 million devices – by intensifying voice recognition and artificial intelligence, utilising big data, and more," concludes Mr Park. 
Kenyan real estate firm clinches Sh47b financing deal
The financing term sheet signed between Kings Pride Properties Limited and Milost Global Inc is being provided as a combo of Debt and Equity, of which Ksh 16 billion will be an equity facility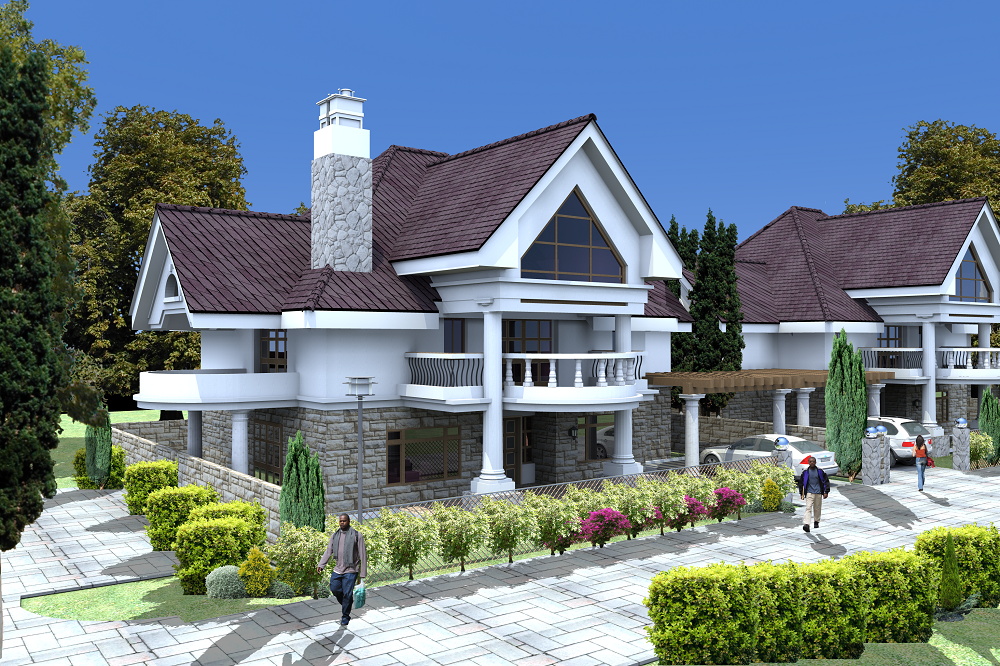 Kenyan real estate development and investment company, Kings Pride Properties Limited, has announced that it has signed a financing term sheet of Ksh 47 billion (US$450 million) with Milost Global Inc, a New York based Private Equity Firm.
This is a working capital and development facility for the company which is being provided as a combo of Debt and Equity, of which Ksh 16 billion (US$150 million) will be an equity facility and Ksh 31 billion (US$300 million) will be debt facility. Both the company and the investor are expected to sign a commitment letter by November 16, 2017.
Kings Pride Properties Limited Chief Executive Officer Maj (Rtd) David Karau stated: "The best Solution the company has garnered this last quarter of 2017 is this key Partnership with Milost Global Inc. Players in our market know how securing financing locally has taken a twist and became very scarce and expensive. This went all the way into project execution lacking the business charisma expected by the market more so low ROI as well as unaffordability by the end user. We opened our finance and investments doors for this strategic partnership and we hope it comes in as a solution to our property development agenda."
The Senior Partner & President of Milost Global Africa, Solly Asibey, said: "The wealth of knowledge, track record and growth strategy of Kings Pride with regards to the real estate development market in Kenya has endeared Milost to partner with them. Our aim is to help grow Kings Pride into a formidable company in the East African region, whilst creating value for all our stakeholders in the process."
Milost Global Inc President and COO Mr Bernard Yaw added: "Despite weaknesses in global economic performance, Kenya's GDP growth has remained consistently solid in the range of 5.3%-5.9% for the last six years, helped by FDI and private consumption."
"Under the 15thblueprint of the Kenya Economic Update, unlocking the affordable housing market is one of the key economic focus. With 61% of urban households still living in slums and an urbaniSation rate of 4.4%, Kings Pride Properties Limited is sitting in a huge market. We are proud to be associated with Kings Pride and together we hope to fund and expand into other sub-Saharan Africa with Kenya as our launching pad," he added.
Kingspride Properties is a seasoned Property development company in Kenya currently eyeing the greater sub Saharan Africa as an expansion plan. The company has been a leading solution provider towards affordable housing in Kenya as well as top notch developments in the high end markets of Nairobi.