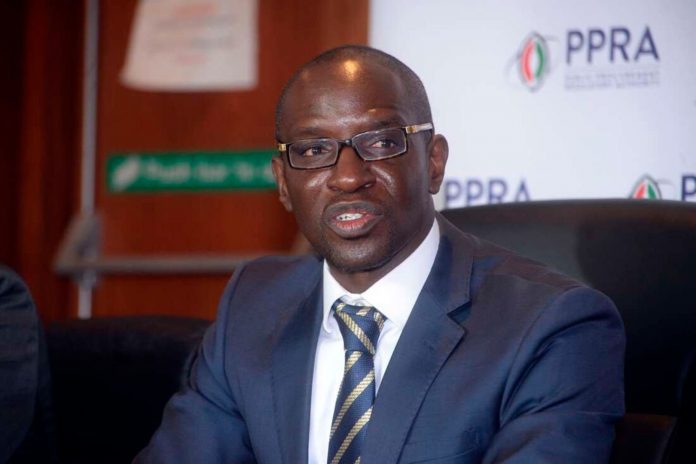 Nairobi Securities Exchange (NSE)-listed Centum Investment Company on Wednesday, July 28 confirmed the appointment of Andrew Mukite Musangi to its Board of Directors, as well as the elevation of Dr. Laila Macharia, who has sat on the board since 2013, to Vice-Chairperson.
Andrew Musangi is an accomplished lawyer and one of the most influential figures in corporate Kenya. He is also the son-in-law of Chris Kirubi, the billionaire magnate who passed away on June 14.
Kirubi was the Chair of Centum's board and the single largest individual shareholder.
Musangi moves effortlessly between private legal practice, multi-billion dollar businesses and the corridors of power. He married Mary Anne Kirubi in 2009 – who herself sits on the boards of at least seven publicly listed and private Kenyan companies, including Sidian Bank where Centum has significant interests.
Andrew Musangi had early in July been appointed to the board of Centum Real Estate, a subsidiary of Centum Investment Company. His new seat on the board of the parent company, worth billions of shillings, is the latest in a long-list of milestones.
The University of Hull (UK)-educated lawyer was admitted as an Advocate of the High Court of Kenya in 1995, and started his firm Mukite Musangi & Company Advocates in 1998.
He is the son of Professor Richard Musangi, a scholar who became the pioneer Vice-Chancellor of Egerton University in 1987, and was in 2013 appointed Chancellor of Kabianga University by former President Mwai Kibaki.
In the public sector, Andrew Musangi is the Chairman of the Public Procurement Regulatory Board.
Andrew Musangi is currently also the Chair of Jubilee's National Executive Board (NEB) and played a key role in President Uhuru Kenyatta's 2017 campaign machinery. The responsibility put him uncharacteristically in the public eye thanks to press conferences on various party matters.
Musangi is also the board Chair at GenAfrica Asset Managers, which has assets under management worth over $3 Billion (Ksh308 billion).
As a lawyer, he has cut a niche for himself in commercial practice areas.
"His practice areas include Land Law, Mergers and Acquisitions, Banking and Finance, Insurance, Company law and Commercial Arbitration, Public Private Partnerships and Public Procurement Law," Centum noted in a statement confirming his appointment to the board.
Away from the developments in the boardroom, the company had a torrid financial year ended March 31, 2021 if the latest results are anything to go by. The firm posted an after-tax loss of Ksh606 million, an improvement from the previous financial year when it posted a Ksh3.4 billion loss.
Notably, Two Rivers Development Ltd. (TRDL) in which Centum holds a 58% stake posted a whopping Ksh1.9 billion loss for the year.