Kenya's private sector businesses enjoyed a slight improvement in operating conditions during December 2018, inching up 0.5 points to 53.6 points on the Stanbic Bank Kenya Purchasing Managers' Index (PMI).
In the process, the average yearly PMI for 2018 stood at 54.3, the highest over the past four years.
According to Trading Economics global macro models and analysts expectations, the forecast for 2019 could see the PMI settle at 52.6 before jumping to 53.7 in 2020.
December's PMI was a 0.5 points improvement from the month of November.
The Stanbic Bank Kenya PMI attributed this upward surge in December to a rise in output and increase in orders while crediting a decline in backlogs as compared to the previous month.
"New orders at Kenyan businesses continued to rise sharply, with the pace of increase slightly faster than in November. Similarly, export orders expanded at a substantial rate, indicating that firms were buoyed by an influx of both domestic and overseas demand," the PMI states.
The rise in new orders indicated a bump in purchasing activity even as it also contributed to a rise in employment growth, especially in the casual workers line.
READ : NAIROBI AMONG MOST DYNAMIC CITIES IN THE WORLD
Staff costs in many firms increased however, as companies reported dividing out profits earned from the recent sales growth.
Stanbic Bank Regional Economist E.A Jibran Qureishi said that 2018's readings were the highest average since 2014 and this would impact the growth of the country's GDP.
"The Stanbic PMI closed the year strongly, recording the highest average since 2014. We believe that
GDP growth remains on track to test 6.0% y/y in 2018," he said.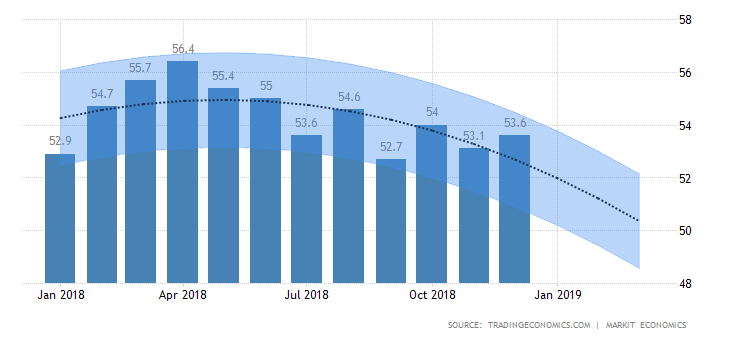 The Stanbic Bank Kenya PMI is based on data compiled from monthly replies to questionnaires sent to purchasing executives in approximately 400 private sector companies.
A reading of the PMI scale has 50 as the level where the economy is generally stagnating. Subsequently, at over 50, the economy is presumed to be generally expanding while at below the 50 point mark, it is taken to be generally in decline.
During the 2017 period, the PMI had stood at below 50 thorughout a year highlighted by an extended electioneering period, The numbers for 2018 however show that the economy is recovering, registering between the range of 52 and 57.
The highest figure in 2018 was the month of April as the PMI stood at 54.6. Its lowest was the 52.7 posted in September.
SEE ALSO : SGR SECOND PHASE COMPENSATION BEGINS