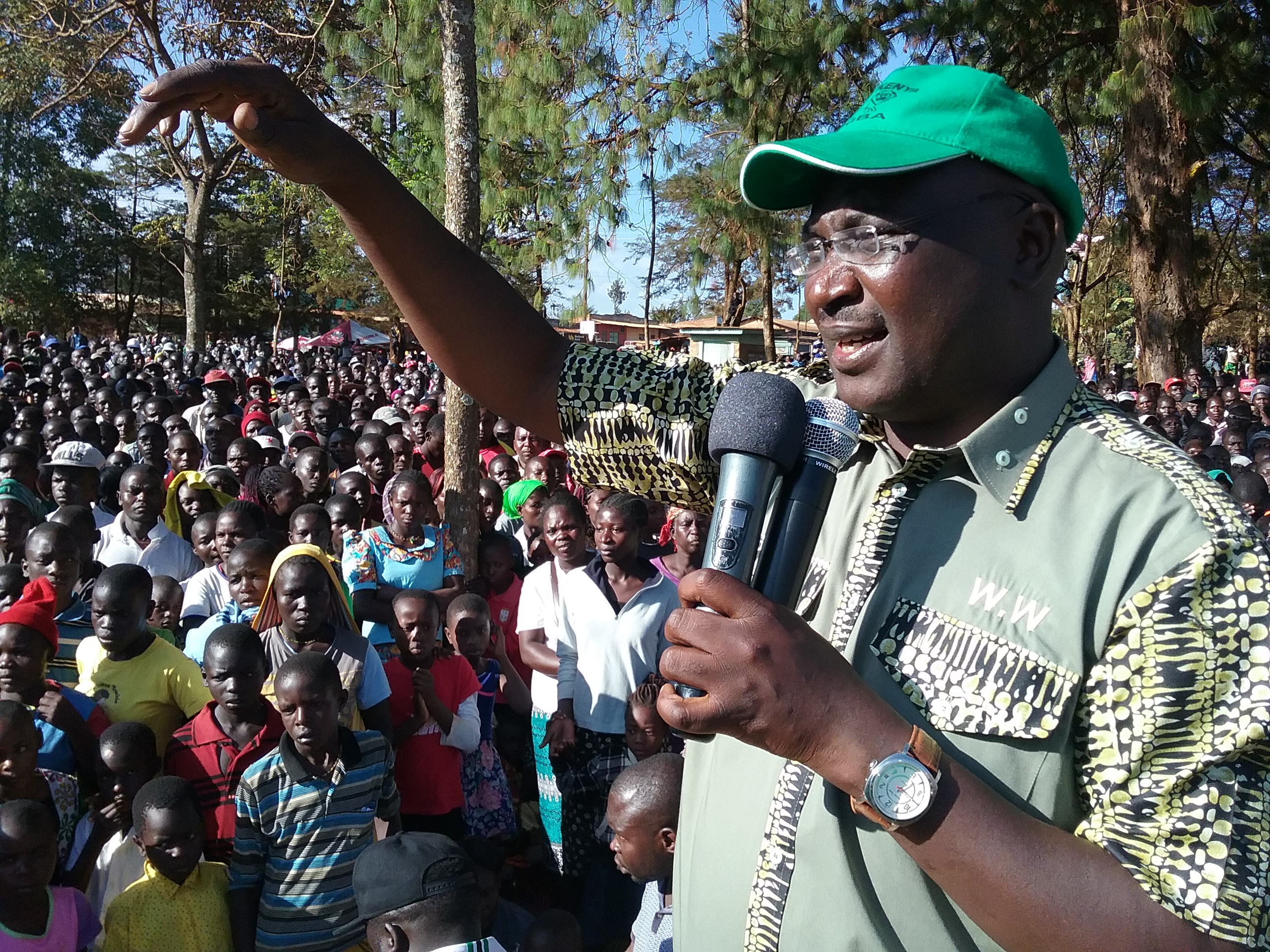 Bungoma Governor Wycliffe Wangamati has forewarned c*****t individuals to refrain from applying for county government jobs as they will be denied automatically.
Speaking to KNA on Wednesday at the county offices, Wangamati assured residents that he will conduct a forensic audit to ascertain if fictitious contracts were signed by the previous regime in the last three years and take action against the culprits according to the law.
"To ensure we are on top of things, we will conduct an audit of assets and liabilities as well as cash to ascertain if there are any funny contracts signed in the last three years," said the Governor.
Last year, the Senate committee on Finance raised the red flag on wanton c********n at county levels, saying that a new crop of governors will be torn between prioritizing on their agenda or spending money to fight legal battles and settling huge pending bills created by predecessors.
Outgoing Governor Kenneth Lusaka appeared before the Senate Finance committee last year to answer graft queries by senior county officials under his watch.
The Bungoma civil society members petitioned the Senate to hold the governor accountable for misappropriation of public coffers.
Wangamati said he will not listen to people with integrity issues at the EACC.  On impropriety in procurement processes the Governor promised to ensure the process under his leadership is fair and contractors get 20% of their money within a period of 2 months to reduce tender inflation malpractices.
Lusaka's administration was accused ignoring procurement processes as spelt out in the Public Procurement and Disposal Act 2015 by, for instance, supplying fertilizer to farmers from Tanzania without following due process.
Civil society members led by Phillip Wanyonyi of the Centre for Human Rights Watch(CHRW) had accused  the outgoing leadership of the County Government of Bungoma  of allowing single sourcing of the  fertilizer  without advertisement  as well as failing to  do Soil Survey guidance/Testing  to ensure the fertilizer is  not harmful to the land.
Wangamati said new CEC members will be appointed by the beginning of October adding that in the meantime, the current Chief Officers will continue serving the public in their current capacity.
The Governor promised to tackle increased unemployment by allocating tenders to youths as a short term strategy. "We will ensure that the allocation of tenders to youths especially to do road networks in  rural areas to create employment is prioritised before we set up an industrial park  like what has been done by President Kagame in Kigali," he added.