DP William Ruto buys another big hotel in Nairobi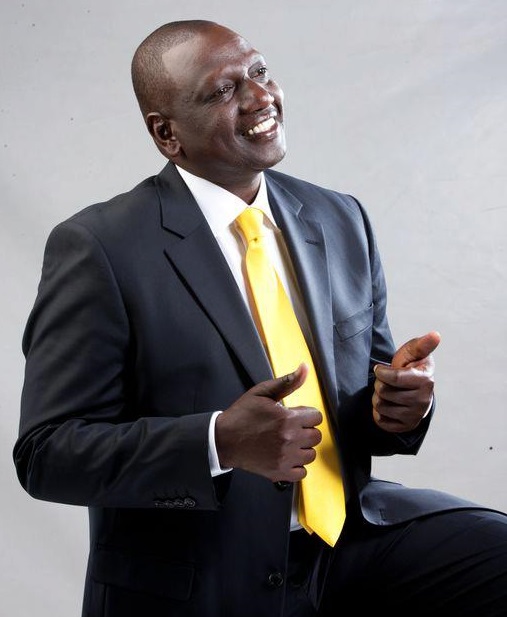 Deputy President William Ruto continues to expand his hotel empire with the acquisition of another middle level hotel in Nairobi.
Mr Ruto has reportedly concluded buying of Boulevard hotel, in a transaction that's likely to raise eyebrows in the country, coming hot on the heels of the acquisition of 680 Hotel for Ksh3 billion.
The hotel, situated on Harry Thuku Road just after KBC, is about 10 minutes' walk to the city centre. It has 98 rooms and an outdoor swimming pool. The value of the transaction has not been disclosed yet and it's not clear whether he paid with his own cash or credit.
Boulevard hotel is part of Sentrim Group of Hotels owned by Indian tycoon Jac Patel. Other hotels under the Sentrim Group include Castle Royal, Sentrim Mara, Sentrim Tsavo, Sentrim Amboseli, Sentrim Elementaita and Sentrim Samburu.
See Also: Bald men said to have gold in their heads
It appears Sentrim Group is divesting from Nairobi to focus on its other brands outside the capital. Ruto, on the other hand, has developed a growing appetite for hotels and now has three hotels in Nairobi, two of them in the city centre.
These three are the publicly known hotel Mr Ruto owns in Nairobi. The deputy president also owns Weston Hotel on Lang'ata Road, opposite Wilson Airport, which also thrust him in the eye of a storm when it emerged that it had been built on public land and was attempting to grab a piece of land belonging to a public school nearby for its expansion.
Next: How Maina Kageni duped his fans
Mr Ruto has also recently invested in media by buying shares in Mediamax Networks Ltd, which is owned by the Kenyatta family and runs the People Daily newspaper, K24 TV, Kameme FM & TV, Milele FM and a host of other radio stations.
These investments have put him on the spotlight with keen focus on the source of his wealth. His backers say besides being a politician, Mr Ruto is a shrewd businessman with nose for opportunity.
To share your views on this article, scroll down to the comments section.
[crp]
Babu Owino arrested over Uhuru slur
The first time MP is being grilled at Mazingira House, the DCI headquarters, over his weekend remarks in Dagoretti, Nairobi
Embakasi East Member of Parliament Babu Owino has been arrested and taken to the Directorate of Criminal Investigation (DCI) headquarters for using disparaging remarks against President Uhuru Kenyatta and threats to force him out of office.
His remarks on Sunday during a campaign tour of Dagoretti in Nairobi, during which he referred to the President as "mtoto wa mbwa" ( son of a dog) set social media ablaze with Jubilee supporters demanding his arrest as those supporting Raila comparing him with Gatundu South MP Moses Kuria.
His arrest came as protesters took to the streets of Kiambu and Ruiru towns to express their distaste to Owino's remarks, demanding his arrest and an apology from him. Business and transport operations have been paralysed along Kiambu Road and at Ruiru on the Thika Superhighway.
The MP, however, refused to apologise, saying that his remarks were not directed to President Uhuru, and that he owes no one apology.
"I will not apologize to anyone because I called nobody's name during my yesterday's address. We have so many presidents in Kenya, from the President of Sonu to all presidents of students union in Kenya, President of the Supreme Court, President of Youth senate and many more. However I will stick to objective politics and will never abuse anybody," wrote Owino.
Women Representative of Nairobi Esther Passaris, who was present, has distanced herself and the Nasa Coalition from Babu's words and conduct, and apologised to former First Lady Mama Ngina and the Kenyatta family for the insults.
"I would like to condemn in the strongest terms possible the utterances made by my fellow MP Babu Owino during our campaign rally in Westlands and Dagoretti North yesterday. As a mother, I sincerely apologize to the former First Lady, Her Excellency Mama Ngina Kenyatta, and her family over the insult and disrespect meted on her, which neither depicts nor reflects the character or direction envisaged by our Party leader the Rt Hon. Raila Odinga and the NASA principals," Passaris said in a statement posted on Twitter.
"Freedom of speech comes with responsibility, and I beg my fellow politicians and Kenyans on both sides of the divide not to abuse this freedom whether on social media or otherwise," she said.
According to Passaris,  no matter how big political differences are, there is a line that should not be crossed.
This is not the first time the MP is finding himself in trouble over derogatory remarks since he was elected into Parliament a month ago.
During his swearing in ceremony, Owino was forced to repeat his oath allegiance after pledging loyalty to Raila referring to him as the President of Kenya.
He, however, got away with utterance of the 'Tibiim' slogan at the end of the swearing in.