Deputy President William Ruto is likely to come into focus, once again, with reports that he has bought a prominent hotel located in a prime area in Nairobi.
Mr Ruto is understood to have acquired the popular 10-storey 680 Hotel in the heart of the city a few months ago at Ksh3 billion and plans to refurbish it into a more luxurious outfit. He is said to have paid Ksh2 billion, raising questions about the finances.
Related: William Ruto and Uhuru Kenyatta's salaries
The source of the money will shine the spotlight at the Deputy President, who has been named in billion-shillings deals since 2013 when he took office. He has acquired 680 Hotel from Sentrim Group of Hotels, which owned by Indian tycoon Jac Patel.
Other hotels under the Sentrim Group include Boulevard, Castle Royal, Sentrim Mara, Sentrim Tsavo, Sentrim Amboseli, Sentrim Elementaita and Sentrim Samburu.
Sentrim 680 Hotel, located at the Kenyatta Avenue and Muindi Mbingu intersection in the city centre, just ten-minute walk from the Deputy President's office on Harambee Avenue, is a prime property in the city.
It is popular with budget customers and attracts a good number of foreign clients especially from within Eastern and West Africa because of its lower prices compared to the five-star hotels in this neighbourhood such as Sarova Stanley, Intercontinental, Hilton and Laico Regency.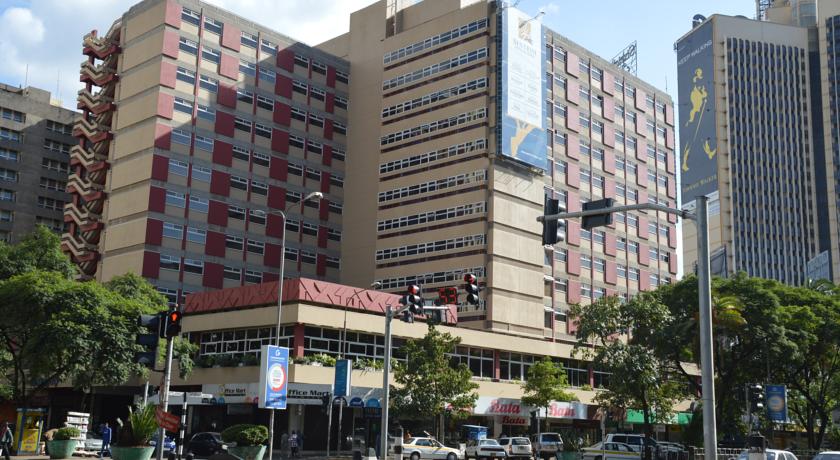 While 680's rating is not very clear, its services can be placed within the three or two-star range. The hotel, though, has the dubious reputation of being a beneficiary of prostitution plied at the Simmers restaurant, often acting as a hideout and lodging for flesh peddlers.
See Also: Unpacking the little secrets of the new Sh90 unga
Word about Ruto buying 680 Hotel has been doing rounds in whispers for sometime now, with muted mentions on social media and blogs. But they have lately been too loud to be ignored.
For the first time, activist Orie Rogo Manduli spoke publicly about it last evening on the Jeff Koinange Live (JKL) show on Citizen TV. "Deputy President William Ruto has bought 680 Hotel for three billion shillings," Ms Manduli said. "He has paid two billion already. Where did he get the money? His salary is not enough to raise that amount of money."
In April, the Star newspaper mentioned the rumour in its corridors of power column, but recanted it the following day, even pulling down the post from its website. "We told you of reports doing the rounds in town to the effect that Deputy President William Ruto had bought the 680 Hotel at Ksh3 billion," it said in its 6th April edition. "His office has now told us that the reports are not true the DP can account for all his wealth."
NEXT: Travelling between Mombasa and Nairobi just got cheaper
Given his salary of Ksh1,487,500 (excluding allowances) or Ksh18 million, just slightly below President's Uhuru pay of Sh1.75 million, questions will certainly be raised about the source of his finances.
Accounting for his wealth is one thing but handling the public backlash for such a kingly expenditure in a country where majority of people are struggling to put food on the table will not be easy. Kenya's economy is also struggling with a Ksh2.6 trillion budget and shrinking revenues, with many companies retrenching employees.
This will be the second publicly known hotel Mr Ruto owns in Nairobi. The deputy president owns Weston Hotel on Lang'ata Road, right opposite Wilson Airport, which also thrust him in the eye of a storm when it emerged that it had been built on public land and was attempting to grab a piece of land belonging to a public school nearby for its expansion.
READ: Ruto buys stake in Mediamax and launches Kalenjin radio station
Mr Ruto's name featured prominently after there was an attempt to grab the Langa'ta Primary School playground by some faceless businessmen. His Weston Hotel, said to be one of the most expensive in the city, was accused of attempting to convert the playground into a parking lot. Weston is claimed to have been built on land grabbed from the Kenya Civil Aviation. Ruto at first denied he owned Weston Hotel but he later admitted it is his but denied any land grabbing allegations.
Sentrim 680 hotel is a major investment by Mr Ruto, who joins the league of billionaire property magnets like Chris Kirubi and a good number of others from Central Kenya who own buildings within the City Centre.
The 10-storey Sentrim 680 Hotel also boasts seven conference halls with a combined capacity of 1500 delegates. The main guest area consists of the reception, lounge area, coffee shop, Casino, Gift shop, Restaurant and the recently opened Sentropé Bar and Lounge.
Mr Ruto, who describes himself as a hustler (Kenyan speak for street smart businessperson), appears to be gaining appetite for the hotel industry, with another multibillion mall attributed to his name coming up in Eldoret town, which will also host a major hotel.
Mr Ruto has also recently invested in media by buying shares in Mediamax Networks Ltd, which is owned by the Kenyatta family and runs the People Daily newspaper, K24 TV, Kameme FM & TV, Milele FM and a host of other radio stations.
Should Kenyans care about Ruto's private investments? Scroll down and share your views in comments section
[crp]