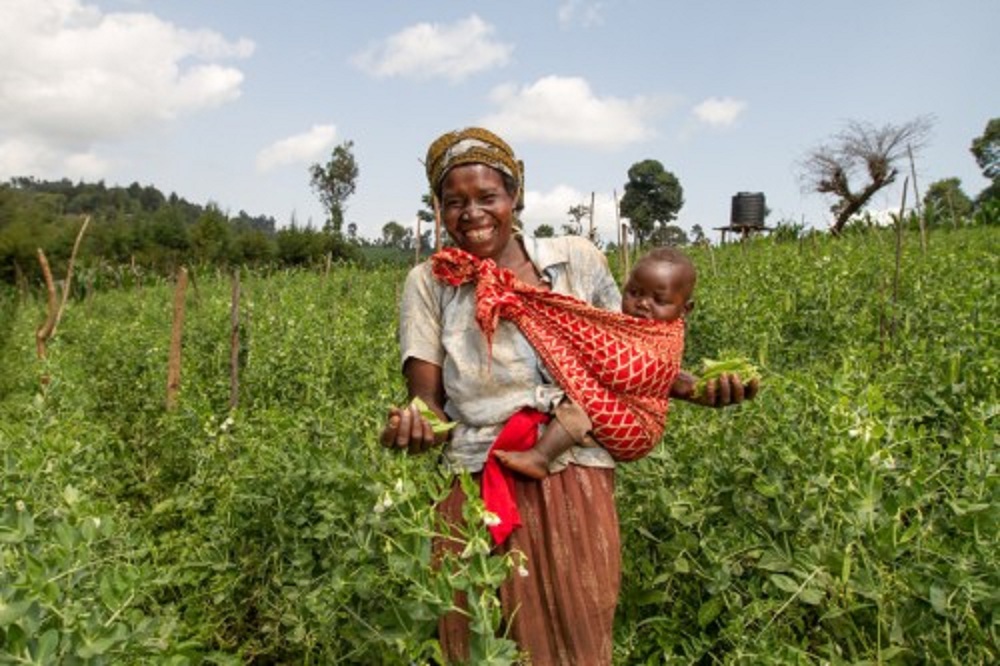 [dropcap]T[/dropcap]he World Bank's latest Doing Business Report reveals improved rankings for many countries in the East African Community (EAC), such as Rwanda and Kenya, climbing up 15 and 12 places, respectively, from last year.
This development has had a positive impact on the East African container trade market, which continued to see improvements in both imports and exports.
Mads Skov-Hansen, Managing Director at Maersk Line Eastern Africa says that the container trade growth experienced over the third quarter of 2017, however, has been limited by the political uncertainty that surrounded the recent elections in Kenya, Eastern Africa's economic hub.
"During an election year, imports tend to see a boost just before the election day, as people tend to stock up on basic commodities," he says.
"There is then usually a drop in imports immediately after, as people hold back on spending, opting rather to hold on to the liquidity in the face of political unrest and economic uncertainty," explains Skov-Hansen.
However, the A.P. Moller-Maersk 2017 Third Quarter East Africa Trade Report reveals an improvement in aggregate trade levels over the last quarter, resulting in overall year-on-year growth of 3% for the region
This was particularly seen in the Central Corridor, which was up 17% from the previous quarter, resulting in 3% year-on-year growth.
The Northern Corridor, on the other hand, was up 6% from the previous quarter, and exhibited 6% year-on-year growth.
Imports driven by cars and textiles
The main drivers to this increased import market were consolidated cargo, used clothing and foodstuff in the Central Corridor, while the Northern Corridor saw an increase in import of textiles and synthetic resin-sourced mostly from Saudi Arabia and used as raw material components in different indus-tries, from the manufacture of plastics to adhesives.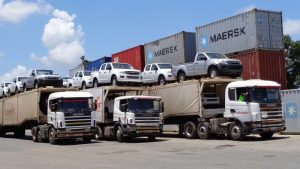 Exports see commodity uprising
Whilst this market continues to be largely agriculture-based dominated by tea, coffee and avocados in the Northern Corridor; and animal fodder, seeds and tobacco in the Central Corridor – during the third quarter of 2017, commodi-ties and minerals have also played a prominent role in export growth, with copper – used in the construction of electronics in China, India, UAE and South Korea – and soda ash – exported mainly to India and Thailand for the manufacture of glass –contributing significantly to exports in the Central Corridor and Northern Corridor respectively.
"While the Northern Corridor's exports were still down by five per cent year-to-date as a result of the drought earlier on in the year which negatively impacted tea exports from Kenya, the Central Corridor bounced back to break even in terms of year-to-date export movements," explains Skov-Hansen.
"Kenya and Uganda are actually the key export locations, seeing 2% year-on-year export growth, when compared to quarter three of last year, while the Central Corridor experienced 3% year-on-year export growth."
Reefer perspective
For Kenya's avocado exporters, the inception of controlled atmosphere containers has created a fundamental change.
Before the new technologies were available, the Middle East had been as far as the exporters could reach in containers.
Now, Europe, where the fruit sells for roughly triple the price, is within reach.
Towards the end of 2016 and the beginning of 2017, Kenya experienced a prolonged dry spell which negatively affected the avocado trees which flower within this period.
This resulted in a depressed harvest com-pared to the 2015/2016 season.
Looking forward, the outlook for 2017/ 2018 is looking good due to the current rains.
Kenya produces an estimated 115,000 metric tons of avocado annually, 70% of which is grown by small-scale farmers.
Some years back, most of the avocados were sold in local markets, but now about three quarters of the avocado fruit grown is exported.
Looking towards the future
With election period having come to a close on 28 November, container trade is set to see further improvements moving forward.
Skov-Hansen says: "For the Northern Corridor, the political situation limited the growth of markets this quarter, but subject to stability, we at Maersk have a positive outlook for the Kenyan economy in terms of continued growth."
Similarly, the outlook for the Central Corridor is positive, driven by positive sentiment around Rwanda, Uganda and Tanzania.
About A.P. Moller -Maersk
A.P. Moller -Maersk is a global leader in container shipping and ports. Including a stand-alone Energy division, A.P. Moller -Maersk employs roughly 88.000 employees across operations in 130 countries.
Maersk Line is the world's larg-est container shipping company which services customers through 324 offices in 115 countries.
It is known for reliable, flexible and eco-efficient services.
Globally Maersk Line employs 7,600 seafarers and 23,200 land-based employees and operate 590 container vessels.
The Kenyan office was established in 1994, with the head office situated in Nairobi and branch office in Mombasa.
The other offices under Eastern Africa region are in Dar es Salaam, Zanzibar, Tanga, Kampala, Kigali, Addis Abba, Khartoum and Port Sudan.