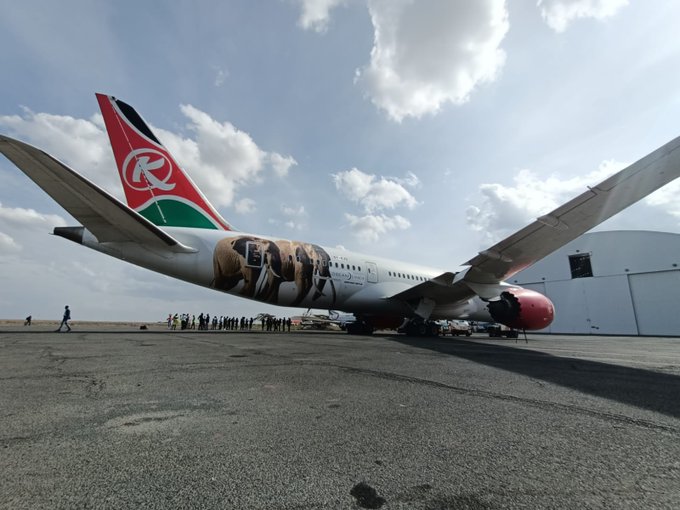 You could soon fly direct to Tokyo from Nairobi after Japan and Kenya disclosed aspects of their plan to enhance ties between the two countries, intended to promote trade, tourism and cultural exchange.
Following a meeting with Speaker of the National Assembly Moses Wetangula, Japan Ambassador to Kenya Okaniwa Ken disclosed that they were exploring the possibility of introducing direct flights between the two countries, among other areas of collaboration.
Okinawa also disclosed that they were exploring partnerships in manufacturing, climate change, waste management systems, and the Japan-Kenya technical skills and expertise exchange programme. Acknowledging Japan's vibrant economy, technology and support of various development programs in Kenya, Wetang'ula called for closer collaboration between the two countries.
"Japan is an advanced market economy and there is a lot we can benchmark and collaborate between the two countries," he stated.
Nairobi has been keen on improving its international connectivity to boost revenues from tourism and trade, key contributors to the country's GDP. In 2018, Kenya finally began operating direct flights to New York from the Jomo Kenyatta International Authority (JKIA) after receiving approval from US authorities.
READ>>Safaricom Pulls a Major Surprise In Ethiopian Market
The new Tokyo direct flights, if introduced, would also come as a boost to the limping national carrier Kenya Airways. Struggling to bounce back from the lingering effects of Covid-19, KQ looks set to continue its 9-year lossmaking run. A 4-day strike by pilots recently unearthed the discontent and wrangles at the company which continues to survive on government bailouts.
The government has disclosed plans to sell off a controlling stake in the airline to a foreign investor.
READ MORE>>Foreign Investors To Take Over Kenya Airways In Share Sale Plan