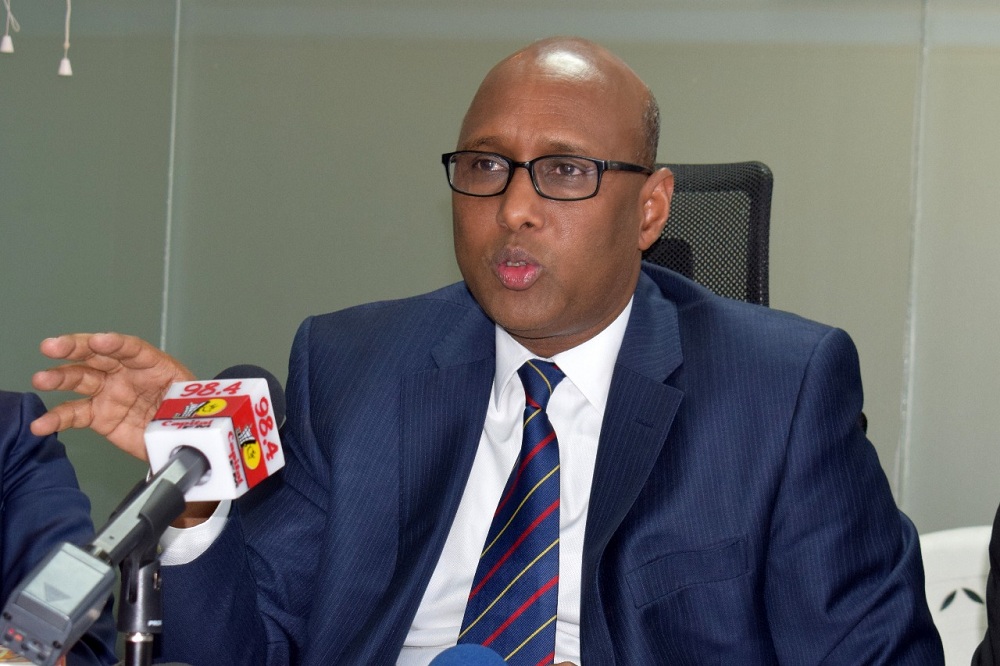 Kenya Breweries Ltd (KBL) Ksh 15 billion plant in Kisumu whose construction work is nearing completion will greatly transform lives of communities in the region.
 Industrialisation Cabinet Secretary Aden Mohammed said Monday after conducting an extensive tour of the plant that it has the capacity to produce 100 million litres of Senator Keg by July 2018.
Mohammed said nearly 15,000 small scale farmers have already been contracted to grow the sorghum which is the primary raw material for the Senator Keg before KBL scales it up to churn out other related products as a way of diversifying its production base.
 "We were here way back in July 2017 with the President and his Deputy when KBL Kisumu plant construction work started in September, 2017 and today my team is back to assess the progress made so far," he stated.
The CS revealed that more than 5,000 distributors are expected to serve Kisumu KBL with a further 110, 000 people lined up to benefit across the value chain.
"This is a good example of what the Big 4 Agenda under the Industrialization Pillar can achieve spearheaded by the national government projected to transform Kisumu and its environs in Western Kenya," he explained.
Mohammed said he will request the Governors attending the devolution conference in Kakamega to take time off to visit the facility and see firsthand the progress made so that they may be able to appreciate the impact Big 4 Agenda can create if handled effectively.
"Manufacturing sector is among the Government's Big 4 Agenda we are focusing on by way of seeking to explore available opportunities. County governors converged in Kakamega should share why we should compete with other countries not against ourselves," he argued.
He singled out Clinker manufacturing in Kajiado, Wrigley's in Machakos, World Leather production in Machakos and a whole raft of industries the government was working towards reviving alongside KBL Kisumu to create jobs for the youth.
The CS said although the investors are free to make a choice where to invest, respective county governments like Kisumu could help attract more future investments through such positive actions.
Mohammed sited the textile and leather sectors with cotton industry and its entire value chain as key to Western Kenya region which will be given the top priority it deserves moving into the future.
Jean Karie Gumo, the KBL Corporate Affairs Manager said that they will start by producing Senator Keg before other portfolio brands like Tusker are introduced.
Karie termed the Senator Keg production as an ambitious project but the company was equally prepared to see it through to logical conclusion.