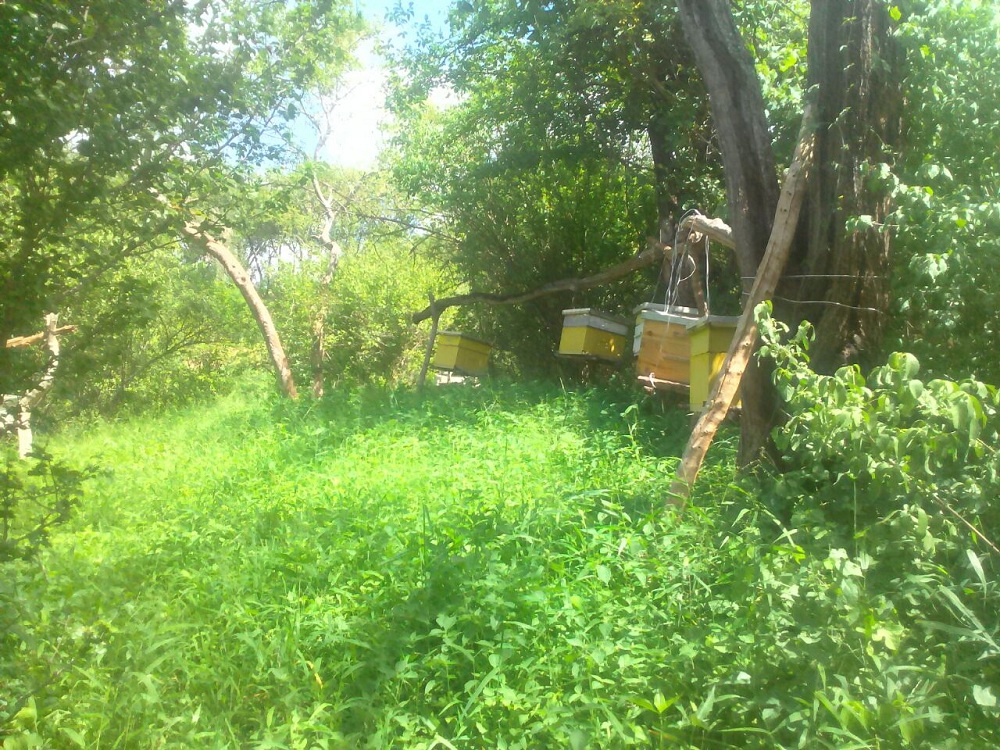 Beekeeping greatly contributes to food security, poverty reduction, employment creation and income generation in arid and semi-arid rural areas in Kenya.
The government of Kenya, in its strategy for the development of apiculture and emerging livestock, has identified honey production as one of the means by which people in ASAL  areas can earn an income.
This strategy aims to make communities in ASAL areas better adapt to climate change without damaging the environment they depend on to survive.
Bees are found in habitats ranging from forests to deserts and flourish in areas where there is sufficient pollen, nectar, shelter and water to fulfill the needs of the colony.
Although there is unmet demand for honey in both national and international markets, beekeepers face a number of problems that prevent them from taking advantage of existing opportunities.
According to researchers Gidey and Makonen (2010), beekeeping contributes to incomes as well as food security through provision of honey, beeswax and pollen as food and propolis, bees' venom and royal jelly in medicine in addition to pollination services. Beekeeping supports millions of household livelihoods in Sub Sahara Africa.
The main honey producing areas of the country are Baringo, West Pokot, Mwingi Kitui, Tharaka, Western and Coastal Regions. The average honey production in Kenya is 25,000 MTs/Annum from approximately two million hives according to 2014 statistics from the Directorate of Livestock Production and the National Bee Keeping Institute.
Much of the honey produced in Africa, according to the United Nations commodity trade data base, is sold in the United Arab Emirates, the world's richest honey market where it sells for upto K 2,000 per kilogram compared to between Ksh 500-800 per kilogramme. Ethiopia which in 2014 was producing about 43,000 tones is the regions power house of honey production.
David Ndambuki, the chairman of Mwingi Beekeepers Cooperative Society, singled out continued natural resources degradation, climate change, inefficient beekeeping methods, lack of market information and farmers' difficulties in getting their honey from remote rural areas to urban-based buyers.
"The largely employed traditional techniques in beekeeping in Mwingi are vulnerable to climate change impacts," said Ndambuki.
Speaking to Kenya News Agency in Waita, Mwingi Central, he said that climate change effects have denied even the renowned beekeepers from producing reasonable honey quantities as a result of bees' migration when there is no water or forage.
"During the prolonged dry spell, bees migrate to higher grounds leaving empty hives," lamented Ndambuki.
The chairman disclosed that people living in ASAL areas suffer serious food insecurity during the drought that often results in the d***h of livestock, threatens people's lives and destroys beekeeping as an option.
Bees are also good pollinators of plants and play a significant role in enriching bio-diversity and improvement of crop yields.
Ndambuki is calling on the government to align adaptation of beekeeping to climate change within its framework focusing on integrated agricultural production to realize its potential for employment and poverty alleviation for people living in ASAL areas.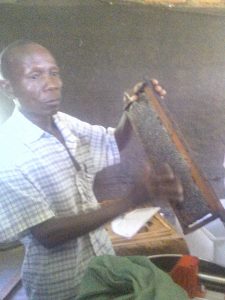 "Opportunities in beekeeping are under exploited, there is huge production potential especially from the abundant natural resources," said Joseph Munyithya, a member of Mwingi Beekeepers Cooperative Society.
Popular belief has it that bees are only used to obtain honey and wax, however an enterprising bee keeper can get over 10 income-generating products from bee keeping namely pollen, propolis, bee venom, royal jelly, bee colonies, bee brood, queen and package bees and many others.
Munyithya observed that Kenya has the ability to produce organic, uniflora and multiflora honey from the undisturbed v****n forests in the arid areas.
He adds that community ownership and participation in developmental initiatives is critical to the sustainability of beekeeping in Mwingi.
Samuel Munyoki, a beekeeper from Waita, challenged Kitui County Government to establish conservation areas where tree species important to bees are introduced and managed to ensure there is food for bees throughout the year.
Similarly, Munyoki said that water development in these conservation areas will ensure constant water supply to counter bees' migration during the dry spell.