The founders of Kilifi New Year Festival have partnered with Laugh Industry, a premium comedy platform, to bring another unique cultural festival dubbed, Khanga Festival.
The festival which will be held in April, is aimed at celebrating the diverse East African cultures through music, art and comedy. Khanga Festival will bring together musicians, comedians, storytellers, visual artists, designers and performers from across East Africa.
The move follows the success of Kilifi New Year Festival that has become a tourist attraction with a traffic of over 4,000 participants.
Three days of fun
"Khanga Festival values creativity, inclusiveness, and accessibility, freedom of expression, wellness and education, environmental consciousness and respect for all," Khanga Festival Director Romain Mari said. "We aim to create a platform where culture will be celebrated through arts, music, fashion, food and comedy."
Mr Mari said Khanga Festival seeks to reignite the value of the 'Khanga' as an East African heritage and create a popular culture that the participants can own, develop and create new socio-economic channels.
"For three days, Khanga Festival participants will laugh, dance, play and engage in workshops to stimulate debate on Khanga culture, what it means, and represents to the East Africans," he added.
He said like Khangas, East Africa's favourite fabric, this festival aims to be bright and colourful, bold and beautiful with creative, peaceful and joyful messages celebrating the diversity of East African cultures.
The event will be held on 10th, 11th and 12th of April, 2020 at Beneath the Baobabs in Kilifi.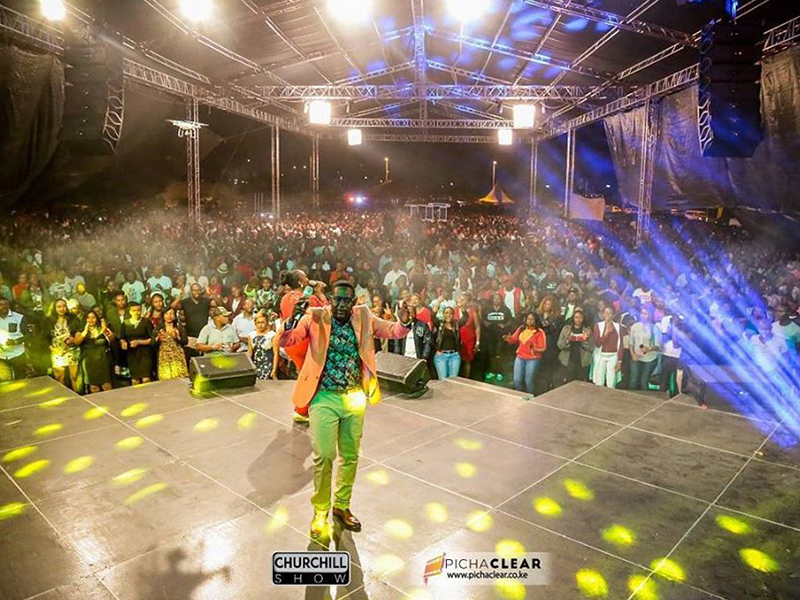 On his part, Laugh Industry Founder Daniel Ndambuki aka Churchill says the festival will create showcasing opportunities for local talent, which will eventually grow the arts and entertainment industry in the country and the region.
"We glad to have partnered with Khanga festival to increase opportunities for our comedy acts in the country," Mr Ndambuki said. "There is a lot of talent in the local market but it needs to be natured. The festival will aim to nature Kenyan talents and showcase them to the world, not only in comedy but in music and arts, we want to create a wholesome festival that will be a tourist attraction. "
Monetizing comedy
Laugh Industry is a Pan-African full-spectrum entertainment comedy talent and digital marketing agency that develops manages and monetizes comedy brand-talent collaborations targeted at/or driven from African markets to the world.
"This is an annual event and we hope to make it a meeting point for acts in the world, hoping one day to bring Kevin Hart to the festival," Mr Ndambuki added.