Over the past few years, journalism has become one of the most lucrative professions in Kenya. The industry, more so radio and TV, is attracting droves of people looking to make more money and build a brand.
Popular radio presenters and news anchors earn close to or more than one million shillings per month exclusive of other bonuses.  Here are the salary ranges of select media personalities in Kenya.
Maina Kageni
Maina Kageni tops the list of highest paid radio presenters in the country. In 2016, the talented journalist earned a total of Ksh1.2m-Ksh1.8 million per month. Besides earning from his employer, Radio Africa, the Classic FM presenter makes several thousand from real estate companies who advertise during his morning breakfast show.
Daniel Ndambuki  AKA  Mwalimu Kingangi
Daniel Ndambuki co-presents the Classic FM morning show with Maina Kageni. The popularity of the morning breakfast show at Classic FM has grown tremendously under the duo. Their show is now ranked position 1 in the country in terms of the money it brings to the company. But as their popularity grows so does Churchill's pockets. Today, the comedian /journalist earns Ksh1M-Ksh1.3M per month.
Radio Jambo's  Mbusi
Three years ago, Mbusi shocked reggae lovers when he announced he was living Ghetto Radio to join Radio Jambo, where he started earning Ksh650,000 per month. By end of 2016 his salary was Ksh 750,000 per month.
Shaffie Weru
Shaffie Weru never disappoints when it comes to drama. But behind that is a fat pay slip. Shaffie's salary crossed the Ksh500, 000 mark in 2015, which could have grown by over Ksh200,0000.
Willy M Tuva
Willy M Tuva,popularly known as Mzazi host the show,Mseto East Africa, which promotes East African music especially for upcoming artistes. Initially the show was only featured on Radio Citizen but later incorporated into Citizen TV programs.
Mzazi is an employee of Royal Media Services and is a master of Kiswahili language. Due to his soaring popularity, the talented journalist is rewarded handsomely. His salary is above Ksh400,000.
Jeff Koinange tops TV salaries
Lilian Muli  Ksh 500,000 – 1,000,000ksh
She is a senior news anchor at Citizen TV. Besides reading prime time news, the former KTN news anchor hosts the annual station's Slim-Possible and Fashion Watch programmes.
Jeff Koinange ksh1.5m – 2.5m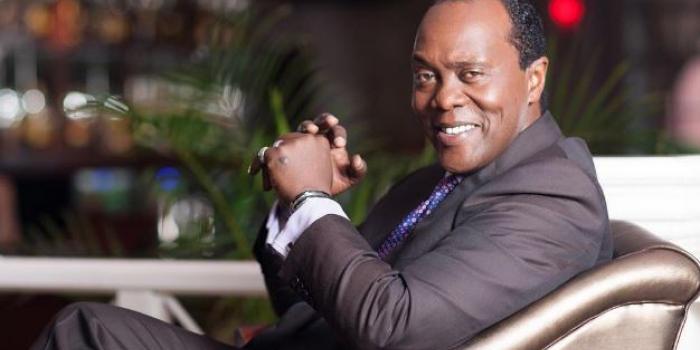 A Kenyan journalist and host of Jeff Koinange Live on Citizen TV at Royal Media Services since February 2017. He is also a breakfast host at HOT 96, the English station owned by Royal Media Services alongside comedian and MC Jalang'o. He previously served as the Africa correspondent for CNN and CNN International from 2001 to 2007, and later as chief reporter at TV station K24 from 2007 to December 2012. Before joining KTN, he has also worked with worked with KTN on his brand news program Jeff Koinange Live. He previously served as the Chief Anchor, Africa for Arise Television Ltd based in Johannesburg.
Betty Kyalo Sh 180,000-Sh 300,000
Betty Kyalo is a news anchor at KTN. Despite the challenges she has faced and public opinion on her marriage life, she still remains on top of her game being among the best news anchors in the country.
Salim Swaleh Ksh350,000-Ksh500, 000
Salim Swaleh was an editor at Islamic Republic of Iran Broadcasting (IRIB) which has its headquarters in Iran's capital, Tehran before he joined Citizen TV where he anchors Swahili news.