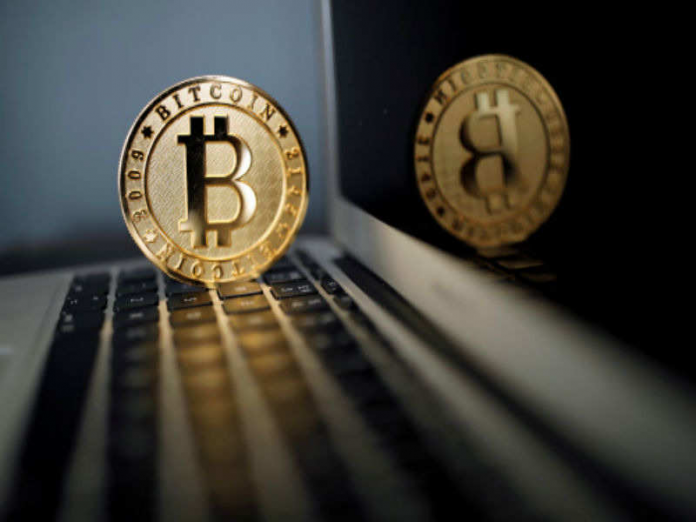 Bitcoin currency: The Covid-19 pandemic threatened the world's economy and brought along global economic turmoil, where almost everything faltered, registering deep falls in value. But in this wild year, the world's riskiest asset, Bitcoin, has been one of the hottest, enjoying a dramatic bull run over the past few months.
While some critics stick to their arguments about Bitcoin being a dangerous bubble, many can be seen standing in support of the asset with some going as far as calling it a potential substitute for gold. After the historic climb and the following crash back in 2018, several investors became gun-shy about testing their luck out with the cryptocurrency again.
See >> The Future Of Bitcoin – Everything You Need To Know
However Bitcoin is back at it again and, since then, a great number of investors and once spectators, seem to be flocking towards the virtual currency as the rally gathers even more momentum. Many institutional investors such as Tesla, BlackRock, MicroStrategy, etc have also taken the leap, placing huge bets on the cryptocurrency. This surge of investor enthusiasm seems to be the underlying reason for Bitcoin growing a staggering percentage since the beginning of the year.
A few weeks ago, Bitcoin hit a record-breaking high of over $60,000 while the market cap is currently above $1 trillion. The bitcoin bulls claim this is only the beginning, viewing it as a much-awaited revolution in the financial systems. The bulls, on the other hand, are continuing to strictly warn that Bitcoin is too volatile for the average investor and that it is a purely speculative bet which won't be able to scale.
How Bitcoin works is key to understanding why this digital asset is so popular. Unlike other investments, bitcoin isn't tied to any physical assets or specific currencies such as the US dollar. The underlying purpose is to allow two parties regardless of where they live, to exchange value directly.
This gives Bitcoin a decentralized nature that essentially means that there is no central party, such as banks or government, controlling this network that could shut it down or arbitrarily raise or lower its value.
Bitcoin is, at its core, purely software. It runs on a network of interlinked but independent computers. This network forms a ledger of transactions between people across the world, one that is publicly available if you're a part of the network itself. And instead of the ledger being controlled by a single party or a master computer, the information is copied on every computer that is a part of the network. This process is referred to as "the Blockchain". Such a mechanism prevents counterfeiting and double-spending, making Bitcoin a relatively secure currency.
While anyone can easily become a part of the Blockchain network, simply by downloading and running the program, no one has the ability to make universal changes to it.
Bitcoins that are not yet available to the public are created through a process known as mining. Miners make use of powerful computers and software to solve complex math problems to process Bitcoin transactions. This process helps unlock new digital coins but these coins aren't limitless.
In fact, Bitcoin's founding code was embedded with a condition: there would always be a finite number of coins available. This amount is limited to 21 million, a conscious decision that was taken by the mysterious creator of Bitcoin. The scarcity is what allows Bitcoin to retain its value. Currently, about 18.5 million bitcoins have already been mined.
And while the number of available bitcoins is growing, the demand for them is growing at a much faster pace. This demand has a lot to do with how the individual investors are trading. Bitcoin is becoming easier to buy on apps like PayPal, Square, and Robinhood which is drawing more novice retail investors that are looking for quick returns while trading at home.
See >> Mainstream Acceptance For Bitcoin Gains Ground
Furthermore, the availability of trading platforms and tools, such as Bitcoin Equaliser, that make use of powerful algorithmic technology to provide users with a comprehensive and accurate market analysis that helps empower traders to make lucrative trading decisions. These have proved to be a safe haven for many novice investors as well as a helpful companion for seasoned traders.
Bitcoin's inflation-proof, decentralized nature is one of the prime reasons for once hesitant investors now jumping aboard the crypto bandwagon. A number of high-profile companies have also decided to dip their toes in cryptocurrencies which have further led to the bitcoin frenzy that was already at a fever pitch.
The future of the world is digital and the idea of an international digital currency doesn't seem as far-fetched of an idea as it did when bitcoin was first introduced to the world in 2009. Bitcoin is relatively novel and it seems that with time, more and more investors recognize the potential it holds. While the virtual currency has taken major steps towards mainstream acceptance, its future still remains unclear. However, one thing is certain: Bitcoin is here to stay.
Next >> Top University To Offer Blockchain Training