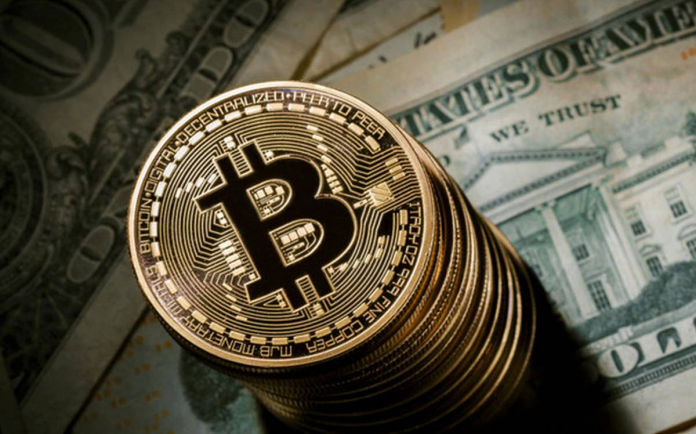 Bitcoin Acceptance: Bitcoin, the star child of cryptocurrencies, has gained significant traction especially since the beginning of this year. In fact, there has rarely been a news cycle that goes by without some kind of mention of this digital asset's growing popularity.
Critics have been quick to draw parallels to 2017, warning investors of the potential doom lying ahead if they continue on this path, but supporters and believers are confident of Bitcoin's potential. This change in tune regarding bitcoin, this early, came as a surprise to many financial analysts after the virtual currency's last bull run.
For those out of the loop, Bitcoin suffered a setback in 2018 when its value plunged significantly, resulting in many investors becoming gun-shy of investing in Bitcoin, or any other cryptocurrency for that matter, again.
But Bitcoin is indeed back at it again, stronger than ever before, reaching new horizons of success this time around. In fact, what makes this rally even more exciting is the major shift away from traditional finance writing off the cryptocurrency industry as a movement only meant for cyberpunks or money launderers? This is monumental as the industry has worked hard for over a decade to shake this narrative.
As a result of the growing popularity, a number of high-profile companies, institutions, and funds have recently announced or made decisions to invest in and add Bitcoin to corporate balance sheets.
The pandemic has played a leading role in inspiring such changes within the crypto world. The fall in the value of assets and devaluation of currencies caused concern with inflation rates feared to go higher. However, as bitcoin is scarce in nature, 18.6 million out of a total of 21 million have already been mined, it is able to retain its value despite worsening economic conditions, making it an effective hedge against inflation.
This has attracted a great deal of institutional attention, making it the primary reason why many businesses decided to jump on board the crypto train.
The Bitcoin buzz has also been able to gather steam due to ease of trade resulting from the availability of trading platforms and tools such as the bitql app. Trading platforms have transformed the trading game for crypto investors allowing them to earn high returns without being experts on the market. They, instead, make use of advanced technologies and powerful algorithms to capitalize on crypto booms.
Elon Musk, the chief executive of Tesla, announced plans of his company taking up Bitcoin back in February when it bought $1.5 billion worth of Bitcoin. This news was taken positively by the crypto community as Bitcoin saw a temporary surge in value right after. Tesla has recently also allowed its customers to use Bitcoin for payment on all its cars.
Major Fintech behemoths are also close behind with some already allowing their users to deal in cryptocurrency playing their role in helping validate Bitcoin. PayPal, which is seen in many ways as the pioneer of the Bitcoin movement when it first announced its desire to allow cryptocurrency use on the platform back in October 2020. In fact, it came through with its promises allowing its US users to pay using Bitcoin, last week. Square, another payments company, increased its Bitcoin stake with an additional $170 million investment back in February.
Bitcoin bandwagon
MasterCard and Visa have also become the new front runners in this Bitcoin race, declaring the use of specific cryptocurrencies will be allowed in the future. Also, BNY Mellon, America's oldest bank, has also made plans to dabble into Bitcoin.
MicroStrategy, a business analytics and mobility platform, has also been seen actively buying Bitcoin by converting about $425 million worth of cash to Bitcoins. Additionally, the CEO and founder of Twitter, Jack Dorsey teamed up with Jay-Z for a Bitcoin endowment. The pair has plans to invest 500 bitcoins in India and Africa with the aim of developing the currency.
Moreover, BlackRock, the $8 trillion asset manager is also taking up Bitocin, allowing two of its funds to invest in Bitcoin futures. With so many companies taking up Bitcoin, it wouldn't be such a far-fetched idea to say Bitcoin is moving closer to mainstream acceptance, one big company at a time.