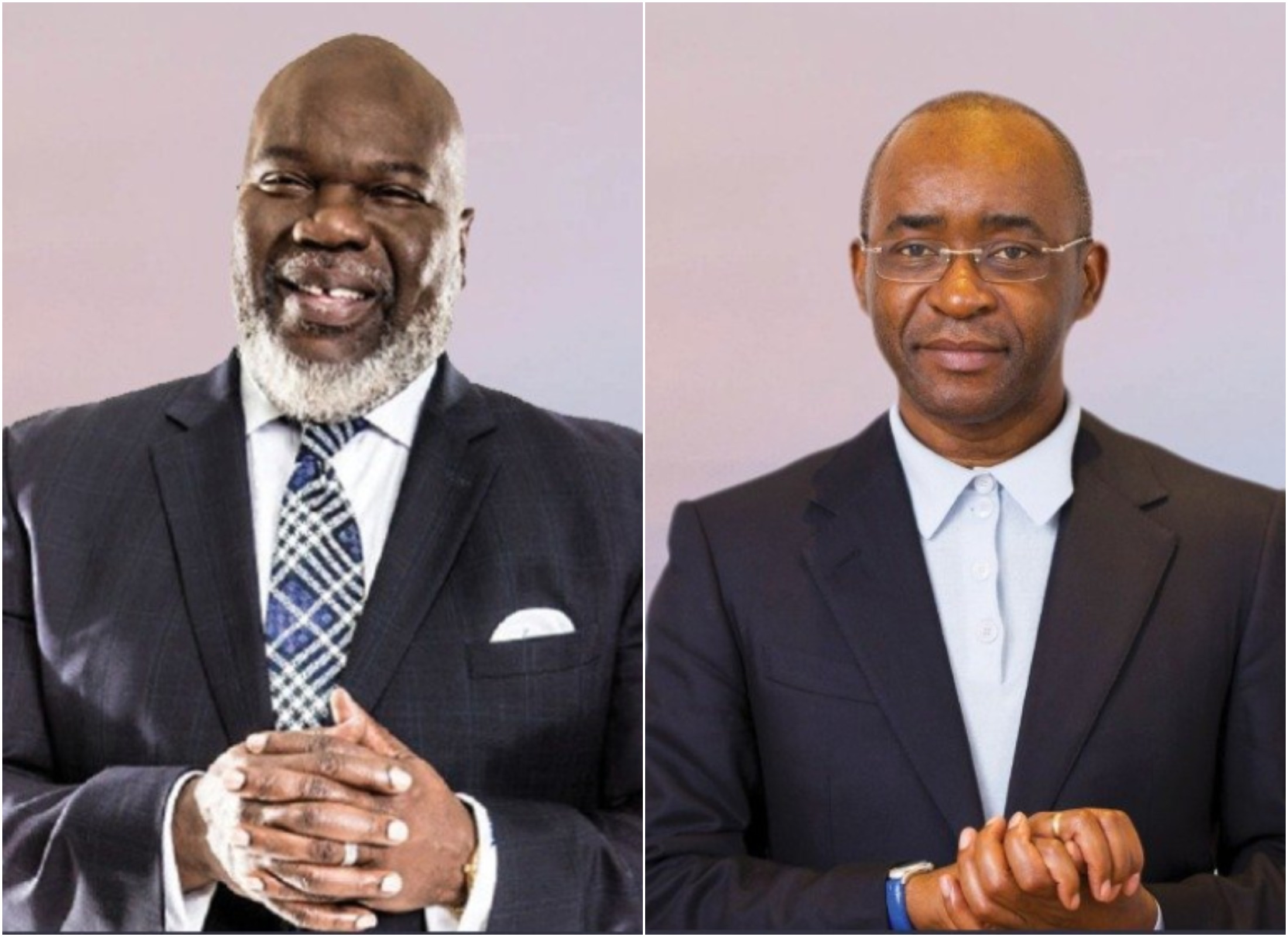 It's not every year that Bishop T.D. Jakes and Africa's eighth richest man congregate at Kenya's capital, Nairobi.
In 2019 however, the duo will headline an event at the indoor arena of the Moi International Sports Center, Kasarani.
For three days, Bishop T.D. Jakes and Strive Masiyiwa, the Zimbabwean who is worth approximately Ksh237 billion will be the key speakers at the inaugural Africa Leadership Summit.
Head of Facebook Africa Nunu Ntshingilia is also set to be a keynote speaker.
T.D. Jakes is the founder and senior pastor of The Potter's House, a non-denominational megachurch in the US. Masiyiwa meanwhile, who is one of the 20 African dollar billionaires according to Forbes, is the founder of telecommunications conglomerate Econet.
Joshua Oigara, the chief executive of Kenya Commercial Bank (KCB), one of the sponsors of the event, has also been slotted as a speaker.
The three day event, organised by SOAR Africa, features a fireside chat dinner with Bishop Jakes and Masiyiwa, as well as a full day summit.
SOAR Africa director Joy Wachira said, "SOAR Africa creates a space where we champion the right leadership ingredients, share learning, transfer knowledge and mentorship, and this is because we believe that only by pulling together will we ensure no one is left behind."
The Summit's vision, according to a statement, is to congregate Africa's top corporate, social and political leaders to address their most pressing challenges and how to fix them.
KCB's Oigara said, ""The Leadership Summit will encourage senior and emerging leaders across industries in Africa to work together on ideas to promote close collaboration on addressing local and global challenges."
Bishop T.D. Jakes and Masiyiwa are not new to Kenyan audiences as they are also part of the Gloabal Leadership Summit which also has an event in Kenya annually.