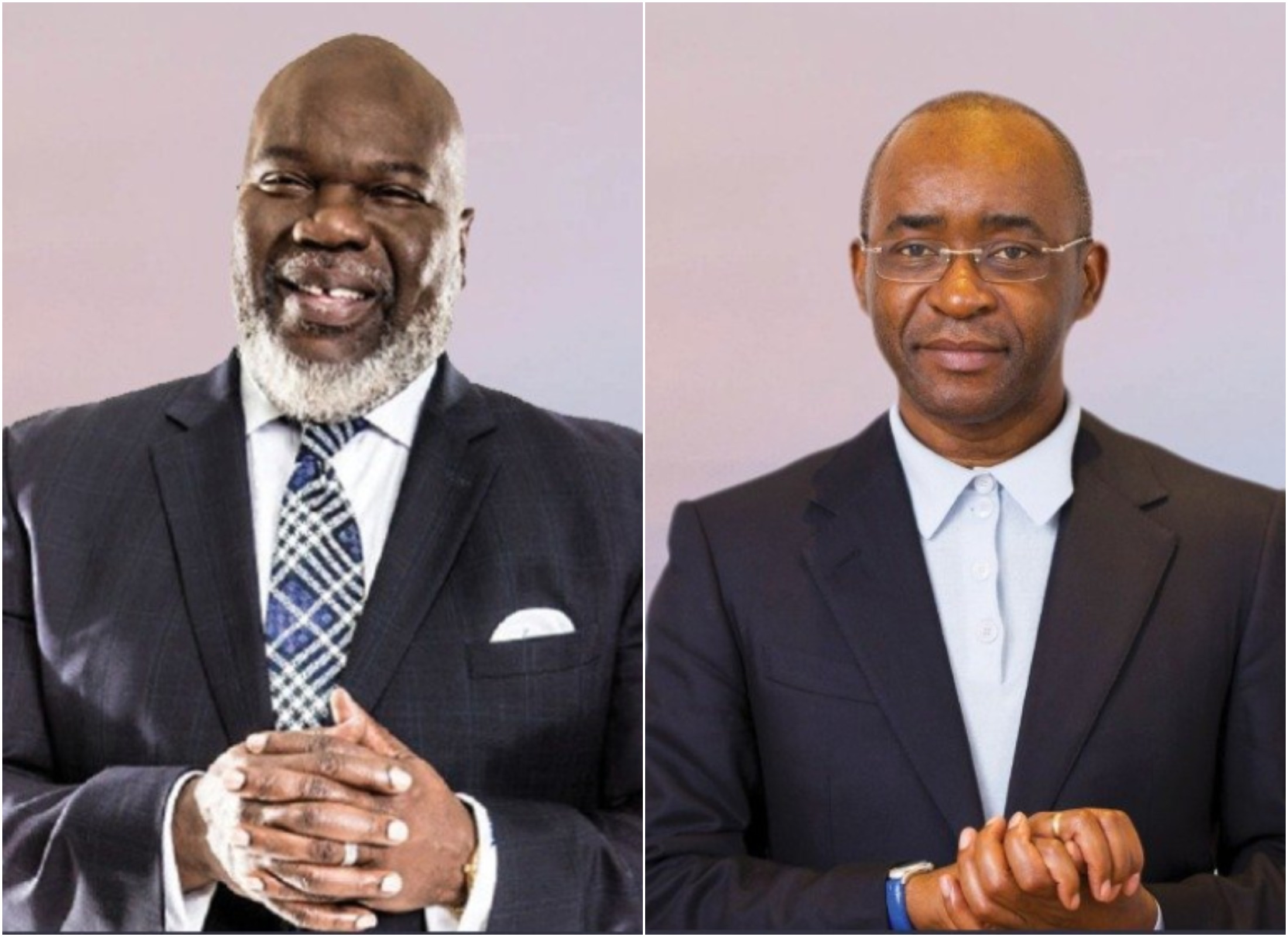 Just how much will it cost you to have dinner with American megachurch pastor Bishop T.D. Jakes and Zimbabwe's richest Strive Masiyiwa when they set foot in Kenya next month?
With Bishop Jakes and Econet founder Masiyiwa coming to Nairobi for the inaugural Africa Leadership Summit, the fees for attending the event vary.
Organisers SOAR Africa have posted on their website the packages available to the attendees of the leadership summit.
The VVIP slot for the summit costs Ksh75,000, with the fee affording the delegate a number of privileges. Top of them is the chance to attend an exclusive dinner and fireside chat with the key speakers, Bishop Jakes and Masiyiwa, on the evening of September 5.
Along with VIP delegates, who will pay Ksh50,000, the VVIPs will also sit in the tent with the headline speakers on September 6, the day of the summit.
Delegates with neither VVIP or VIP status will pay Ksh25,000.
Bishop Jakes and Masiyiwa will be in the country for a conference on leadership next month.
The inaugural Africa Leadership Summit will be held at the indoor arena of the Moi International Sports Center, Kasarani.
Besides Bishop Jakes and Masiyiwa, Head of Facebook Africa Nunu Ntshingilia is also set to be a keynote speaker, with Joshua Oigara, the chief executive of one of the event's sponsors Kenya Commercial Bank (KCB) also set to speak.
The Summit's vision, according to a statement, is to congregate Africa's top corporate, social and political leaders to address their most pressing challenges and how to fix them.
SOAR Africa director Joy Wachira has said, "SOAR Africa creates a space where we champion the right leadership ingredients, share learning, transfer knowledge and mentorship, and this is because we believe that only by pulling together will we ensure no one is left behind."
T.D. Jakes is the founder and senior pastor of The Potter's House, a non-denominational megachurch in the US. He is also an author.
Masiyiwa, a Zimbabwean who resides in London, is one of the 20 African dollar billionaires according to Forbes. He is the founder of telecommunications conglomerate Econet and is worth approximately Ksh237 billion. His firm was responsible for Kwese TV, but the telco has shut down its media arm.
Bishop T.D. Jakes and Masiyiwa are not new to Kenyan audiences as they are also part of the Global Leadership Summit which also hosts an event in Kenya annually.