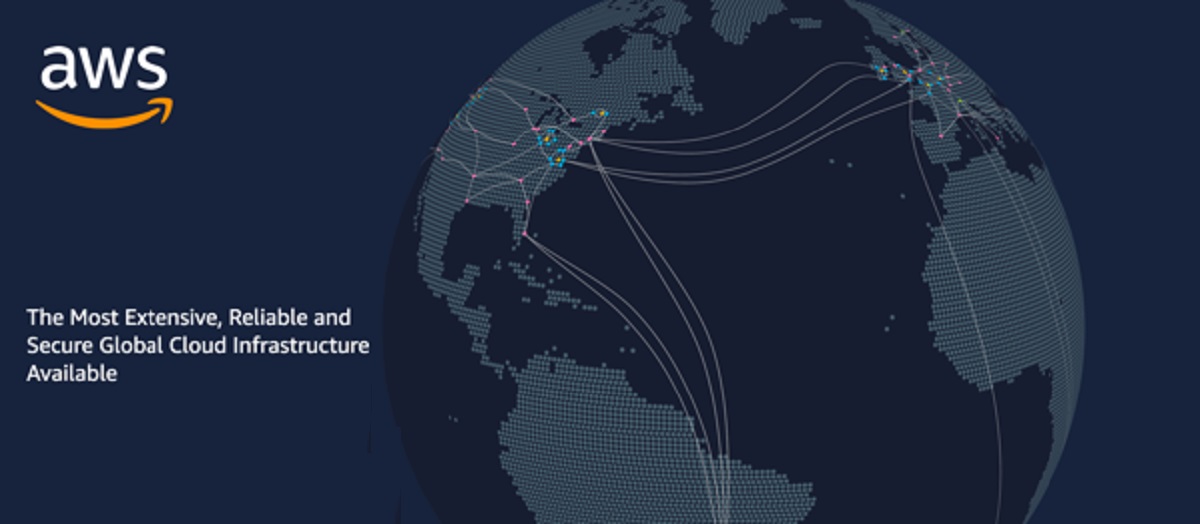 The Amazon Web Services is promising organisations in East Africa faster content delivery and added cybersecurity protection.
Expected to be operational in early 2020, the company is launching the Amazon CloudFront Edge location in Kenya.
According to the company, Amazon CloudFront is a highly secure and highly available Content Delivery Network (CDN).
High Transfer Speeds
It accelerates the delivery of applications, data, and videos to users worldwide, with high transfer speeds.
Kenya is the latest country to be connected to AWS's global infrastructure network, which is designed and built to deliver the most flexible, reliable, scalable, and secure cloud computing environment with the highest quality network performance available today.
Customers across all industries in Kenya are benefitting from the flexibility, scalability, and security of the AWS cloud.
The improved and faster user experience, with local Amazon CloudFront infrastructure, will help in driving the development of even more web applications across Kenya, including eCommerce, education, entertainment, gaming, healthcare, media, mobile banking, and government services.
Customers across the country can expect up to 50% reduction in latency for delivery of their content with the new Edge location.
This means that customers can securely create, access, and stream content to end users faster than they could before.
"We are thrilled to increase our support of customers and partners of all sizes in Kenya with the upcoming launch of the first Amazon CloudFront Edge location in the country," said Teresa Carlson, AWS Vice President Worldwide Public Sector.
Advanced cloud infrastructure
"Innovative Kenyan start-ups, enterprises, government, education, and non-profit customers are adopting AWS at a rapid pace. This investment also reflects our commitment to Africa, with Kenya serving as a key hub in the East African region."
"I am delighted to welcome AWS's investment in Kenya. The upcoming launch of Amazon CloudFront puts us at the forefront of accelerated innovation – enabling start-ups, enterprises, and our government agencies to focus on building the best user experiences," said President Uhuru Kenyatta.
"Kenya is an innovator in digital financial services in Africa. Having advanced cloud infrastructure in the country will provide a secure backbone for business continuity, support our ability to provide new skills to the next generation of professionals, and reach our potential as one of Africa's fastest-growing digital economies."
Safaricom welcomed the news of Amazon CloudFront coming to Kenya.
Safaricom offers mobile telephony, mobile money transfer, and e-commerce to millions of customers in Kenya.
George Njuguna, Safaricom's CIO, said, "We welcome the launch of the new Edge location as this will reduce latency and performance of our web and mobile applications, resulting in a radically improved user experience for our customers."
He added, "The AWS CloudFront Edge location will also allow for increased speeds in serving real-time digital content to our customers, such as video, music, web-native shows and notifications. In addition, we will gain unparalleled security features, which will protect our applications from DDoS and other cybersecurity attacks, and improve the availability of our services."
The new Edge location will bring the full suite of benefits provided by Amazon CloudFront, including compute, networking, and security services like AWS [email protected], Amazon S3 Transfer Acceleration, AWS Shield, and AWS Web Application Firewall (WAF).
Kenya will be connected to the AWS global infrastructure network of 200 Points of Presence (including 189 Edge Locations and 11 Regional Edge Caches) in 77 cities across 37 countries.
Read >> World's richest man now worth Sh16.7 trillion after Amazon milestone