WOW Beverages to distribute Denmark brewer's Faxe beer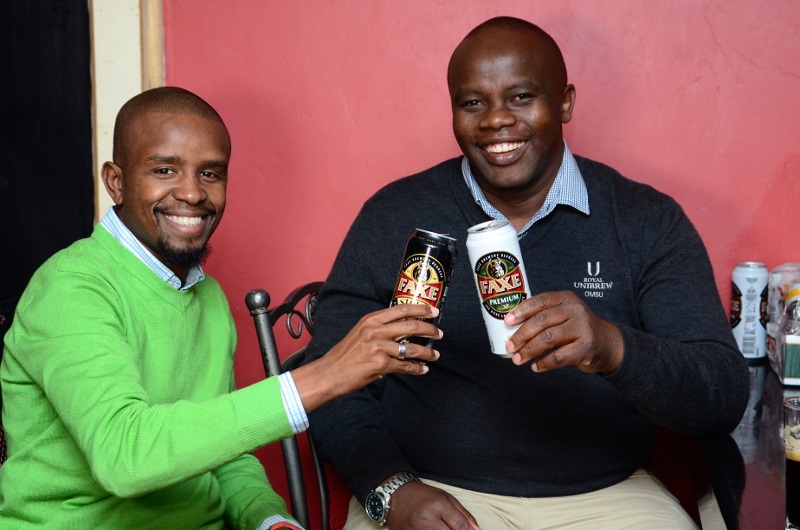 Kenyan beverages marketing company, WOW Beverages, has entered the beer market with a partnership to distribute Faxe Beer. WOW Beverages will market and distribute the canned beer manufactured by Royal Unibrew, Denmark's second largest brewer.
Royal Unibrew, a leading beverages provider with a global presence produces, sells and distributes branded products within the beer, malt beverage soft drinks, cider and long drinks market. WOW Beverages Chief Executive Officer, Chris Lucas, said the new partnership will bolster WOW Beverages' business line and will enable it to meet a growing demand for quality international beer brands.
"This partnership is a strategic step towards the growth of our beer category and goes a long way into our broader strategy of offering a complete portfolio of brands across the consumer chain," noted Mr Lucas.
The tie-up will enable Royal Unibrew to benefit from WOW Beverages' market footprint in Kenya and national distribution network.  "We were looking for a company with a robust and extensive national distribution network to enable us to serve our Kenyan consumers nationwide," said Mr Patrick Gathara, Royal Unibrew Country Manager.
Faxe beer portfolio includes Faxe Stout, Faxe 10% and Faxe Premium available in 500ml cans.
SEE ALSO: Bob Collymore on the big-bang digital disruption
Established in 1992, WOW Beverages (formerly Wines of the World) is part of the business portfolio of businessman Humphrey Kariuki and was the first private company to import wines and spirits into Kenya. The company recently moved its warehousing and offices to a new state-of-the-art plant in Thika to accommodate its expansion.
Mr Lucas reiterated that WOW Beverages would continue to invest in its physical and human resources to support its growth and expansion.
"This new partnership with Royal Unibrew, a globally recognised player, confirms that our substantial investment in sales, marketing and logistics infrastructure is paying dividends and has brought us to global standards," said Mr Lucas.
WOW Beverages represents three major international spirits companies and carries wine brands from eight wine producing countries as well as specialist beers and premium water brands. Some of the international brands in WOW Beverages spirits portfolio include Jack Daniels, Famous Grouse, Macallan, Bacardi and Martini among many others.
The firm's wine selection include Catena from Argentina, Douglas Green from South Africa, JP Chenet from France, Gato Negro from Chile and Tommasi from Italy.
[crp]
US Green Card applications lost
State Department asks applicants to resubmit entries but experts fear that many entrants may not know to reapply
Kenyans and other foreigners who had submitted entries submitted to the US Diversity Immigrant Visa Program, also known as the Green Card Lottery, between October 3rd and 10th risk losing the opportunity to take up US citizenship after they got lost due to a technical glitch.
Individuals who submitted applications during these dates are directed to reapply. "Entries submitted during October 3-10 are not valid and have been excluded from the system; they will not count as a duplicate entry," a message on the US State Department's website said.
Duplicate entries to the program disqualify aspiring immigrants.
"The technical issue has been resolved and a new full entry period will begin at noon, U.S. Eastern Daylight Time on Wednesday October 18, 2017 and will run until noon Eastern Standard Time on Wednesday November 22, 2017," it added, telling applicants to "throw away" any confirmation number or documentation of applications submitted between the 3rd and 10th.
The State Department will be sending automated email notifications to each entrant who applied in early October, instructing them to check the website dvlottery.state.gov "for an important announcement", spokesperson Pooja Jhunjhunwala told Voice of America (VOA) via email.
"We will also work through our embassies and consulates to inform potential entrants of the situation and new registration period using social media and local media outlets," she wrote.
Though the application period has been extended, experts fear that many entrants may not know to reapply.
"At least, they extended the entry period to make it a full month again. But I have doubt that thousands of applicants from the third world, who don't check the internet every day, will know that their prior entry is no longer valid," Kenneth Rinzler, a Washington, DC-based immigration attorney, told VOA.
For would-be Americans who don't have family in the US, or an employer to sponsor them, or who aren't refugees, the diversity visa is the only option. It requires a high school degree or a few years of work experience just to qualify.
If the application is valid, your number is chosen and you pass the other requirements for immigrants, you still need the money to get to the U.S. It's a small portion of immigration to the U.S. every year, but larger than other cornerstones of the program, like employment-based immigrant visas.
In Fiscal Year 2015, the US issued 48,097 diversity visas out of 531,463 total immigrant visas.
Winners of the current lottery would get their visas during the 2019 fiscal year that runs from October 1, 2018 to September 30, 2019.
Natives of all countries qualify except Bangladesh, Brazil, Canada, China (mainland-born), Colombia, the Dominican Republic, El Salvador, Haiti, India, Jamaica, Mexico, Nigeria, Pakistan, Peru, the Philippines, South Korea, the United Kingdom (except Northern Ireland) and its dependent territories, and Vietnam. People born in Hong Kong, Macau, and Taiwan are eligible.
Story credit: voanews.com.