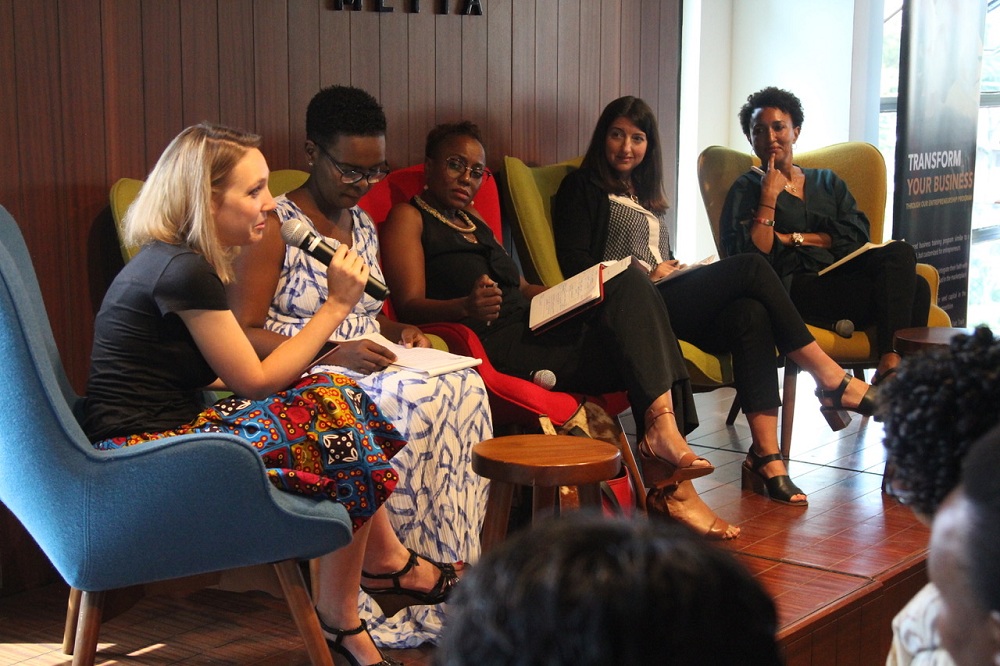 Sinapis, a business accelerator programme which provides early stage entrepreneurs with advanced business training, in conjunction with Fikiri Impact held an all women's workshop titled 'Raising Capital as a Female Entrepreneur' at Mettā Nairobi (Nairobi, Kenya) Fikiri Impact focuses on unlocking the potential of people in a digital, fast and changing world through education.
The workshop aimed to arm women with knowledge on the things they need to get their businesses ready for financing, challenges faced by women in business and the financial resources available for business growth. Panelists included seasoned entrepreneurs and investors namely: Wandia Gichuru – Managing Director, Vivo Activewear, Rosanne Whalley – Senior Portfolio Manager, AHL Venture Partners, Kanini Mutooni – Board Member, Global Innovation Fund, Ruth Mwanzia – CEO, Koola Waters and Courtney Mills – Co – Founder, Sinapis.
"Though Kenya is the leading economic engine in East Africa, it's facing tremendous challenges in developing a pipeline of entrepreneurs with statistics indicating that majority of Kenyan start-ups fail within five years due to lack of mentorship from established entrepreneurs. At Sinapis, we empower aspiring entrepreneurs with innovative and scalable business ideas by providing them with a rigorous, world-class consulting and mentoring services and access to seed capital," said Courtney Mills.
Panelists shared the personal challenges they faced in their careers and businesses. They provided the audience great encouragement. "Start with the little resources that you have. Be persistent on your goal and keep pushing for it without losing focus," said Ruth Mwanzia. "Invest in your brand and be passionate about it," added Kanini Mutooni.
Over 170 women attended the workshop and took part in networking, interacting with the panelists and hearing about investor readiness from the Sinapis Kenya Country Manager, Silvya Kananu. Silvya also urged the women to enroll for the Sinapis Academy program that starts in January. People interested in applying can do so here.
Sinapis holds workshops bi-monthly and plans to hold its next workshop in January 2018