British American Tobacco (BAT) Kenya is in talks with the government seeking a reversal of the ban on its LYFT nicotine pouches.
Health Cabinet Secretary Mutahi Kagwe had in October 2020 declared the registration of nicotine pouches including BAT's Lyft brand illegal. The move followed intense lobbying by groups including the Kenya Tobacco Control Alliance (Ketca), who wanted the products heavily regulated and taxed.
Kagwe wrote to the Pharmacy and Poisons Board seeking answers on the licensing of nicotine pouches, arguing it was not in line with tobacco control regulations and effectively stopped their sale.
In an earnings update on Wednesday, February 17, BAT Kenya's parent company BAT Plc noted that it was engaging authorities in a bid to resume sales.
It referenced the introduction of pouches in emerging markets as part of its larger global diversification strategy, with cigarette sales in decline around the world.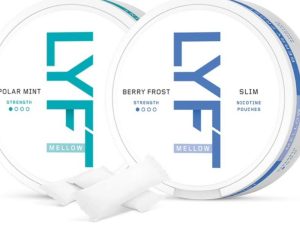 BAT had announced plans to establish a Ksh2.5 billion plant in Kenya to manufacture non-combustible nicotine pouches.
"Pilot schemes in emerging markets are ongoing with some encouraging results in Pakistan and Indonesia. In Kenya, we have temporarily suspended sales due to local regulatory challenges and continue to engage with the local authorities," the firm noted.
Tobacco farmers are among those who raised concerns over the pouches, as the tobacco used in them came from Switzerland.
The popular Lyft pouches were marketed as an alternative to smoking cigarettes, or an option for those trying to quit.
A pouch is placed under the lower lip and the nicotine absorbed by the body.
Tobacco control lobbyists, however, insist that they were being abused by minors and noted the understated addictive properties of nicotine in the slick marketing.
"A product that is highly addictive, which poses health risks, should not be sold freely. We want the nicotine product heavily taxed and regulated, just as we handle other tobacco products," Ketca chairman Joel Gitali previously stated.