Cryptocurrency is gaining popularity as more investors express an interest in participating in the market. However, because of its volatility, many people are still unsure whether to invest in it.
According to experts, the primary reason for the ups and downs in the crypto market is its newness. Everything takes time to settle, and people are yet taking time to accept the concept of cryptocurrency.
Virtual currency has acquired a lot of traction in recent years, but it still doesn't have enough to match the pricing of gold and fiat and persuade investors to put their money in the crypto market.
People also lack a fundamental grasp and knowledge of crypto trading, so crypto trades are highly speculative. As a result, people who have invested in the market are constantly on high alert because the market fluctuates rapidly.
In this article, we will explore the top cryptocurrencies that are the most volatile and why investors should be cautious about investing in them. To start your free crypto trading account, you can click on the following image.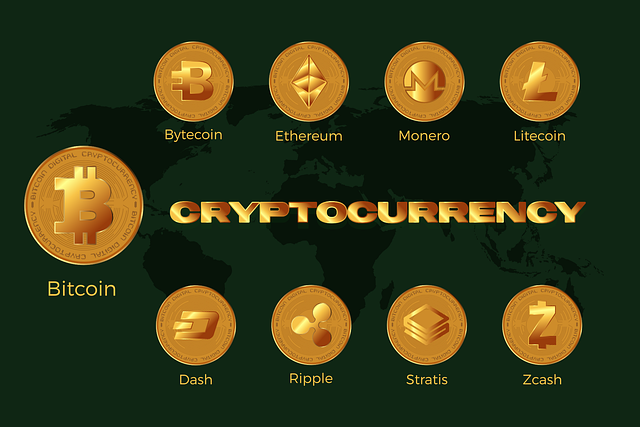 Bitcoin
The term "cryptocurrency" was only coined after the Bitcoin Era. Bitcoin is the first and longest-running cryptocurrency on the market today. It is, nonetheless, the most volatile cryptocurrency due to its age. When the value of bitcoin climbed a few months ago, it not only boosted the market's worth but also played a significant part in providing a significant advantage to the investor who had invested in it. This does not change the reality that it has been one of the highly unpredictable cryptocurrencies for more than a half year.
>> Top Five Crypto Mining Pools Of 2022
Ethereum
If you hear about a cryptocurrency after Bitcoin, it is Ethereum. Ethereum is now the second-largest cryptocurrency by market capitalization. However, since its products were first listed on the market, the crypto has been on a roller coaster ride. When it comes to pricing, ETH has already surpassed Bitcoin, the most popular cryptocurrency on the market. In 2021, ETH outperformed Bitcoin in terms of price, becoming the most valuable cryptocurrency on the market. Compared to other cryptos, the ETH has demonstrated consistent growth from its inception for $730 per currency unit.
Ripple
Ripple's primary purpose is to give users a platform to conduct international transactions more swiftly and affordably. However, in the current market, the price of Ripple fluctuates a lot, and it is regarded as a very volatile cryptocurrency. Because of the increased anxiety over the SEC litigation against the network, Ripple increased by 170% in November 2020. However, by 2021, it would not have been able to reach its height. We cannot ignore the beneficial improvements that cryptocurrency has brought, despite the problems it has endured.
Litecoin
When it comes to cryptocurrency volatility, it's impossible to avoid mentioning Litecoin. The LTC has finally returned to its usual price after reaching a record high of $412 in May 2021. However, after a considerable drop, the LTC has now managed to claw its way back into the race by presenting a compelling case for investors to return and participate in the currency's long-term viability.
Shiba Inu
Shiba Inu was first released as a meme currency, but it has gained much traction in the market in recent years. The cryptocurrency was released in the middle of 2020 at a very low price. It did, however, offer a lot of potential for massive expansion. It had a large increase after being listed on major cryptocurrency exchanges. After Elon Musk tweeted about Shiba Inu in October 2021, the cryptocurrency increased by more than 300 percent on the first day.
DogeCoin
Shiba Inu became popular; therefore, DogeCoin was created. Its price was extremely volatile, with a year-over-year change of about 9530 percent. After Elon Musk's tweet and its inclusion on Coinbase, the coin gained popularity. Many sports clubs use the coin to provide fans with a token, and as a result, the DogeCoin's popularity has risen. The crypto market is particularly unpredictable due to investors and influencers, as evidenced by Elon Musk's tweet.
Ash
Ash is well-known as a Bitcoin alternative and quite popular among investors. Cryptocurrency is more concerned with improving financial systems. The coin increased from $66 in January 2021 to $440 in May 2021. After hitting its peak, the television price plummeted to $120.
Next >> Main 2022 Predictions For The Crypto Market