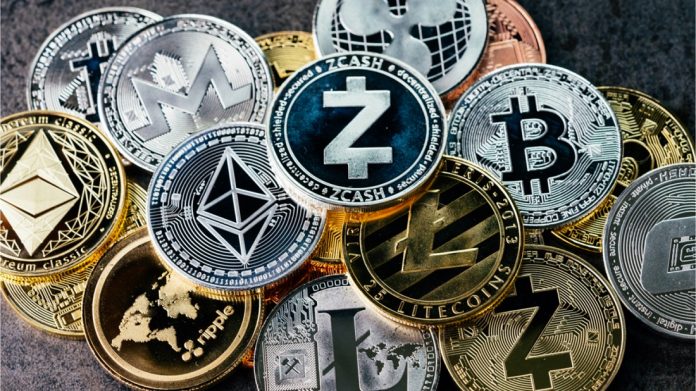 As it has been more than a decade since the first-ever digital currency was released to the public, digital currencies have taken the market by storm. In 2021, there's already a record of more than 9,000 different variations of digital coins, other than Bitcoin, that are now in circulation, and these alternative coins have a total market capitalization of around 1 trillion dollars!
However, if you're an experienced crypto trader or someone who is just starting, the only altcoins that you're most likely only heard of are Dogecoin, which its market value was boosted with Elon Musk's comments, and Ethereum, which is the second most popular digital currency in the market after Bitcoin.
Social media influencers, news, and bulletins have added hype to some altcoins, especially Dogecoin, which may have piqued your interest in the alternatives. However, before you jump into the bandwagon of investing with altcoins, it's essential to know and comprehend what they are and all of the risks involved. To trade cryptocurrencies safely visit bitqt-app.io – a trustworthy website suited for both: new and experienced traders.
Getting To Know Crypto And Its Alternatives
Over the last year, the word cryptocurrencies have exploded in popularity, and, of course, the most popular name remains on top, and that is Bitcoin. However, as the reigning crypto stays on top of the list, some other small digital currencies are gaining the attention of the public as well; thus, the concept of cryptocurrencies continues to flow into the consciousness of the general public. But before we try to understand what those other cryptos are, let's first understand what cryptocurrency is.
Digital currencies, or cryptocurrencies as the general public calls them, is an esoteric domain that can be quite difficult to understand, especially to those who are relatively new to the crypto space. In general, cryptocurrencies are defined broadly as digital money that takes the form of coins or tokens. Though some coins have already been released to the real world through other projects or credit cards, the majority remains intangible.
An altcoin is relatively similar to cryptocurrencies in general, and the term altcoin is short for alternative coin, as in, an alternative to Bitcoin or Ethereum. However, altcoins can also be an alternative to real currencies that are issued by governments and banks, but they aren't physical coins compared to real ones.
Like Bitcoin, Ethereum, and all other popular cryptos, altcoins are still digital currencies that share the core characteristics of the original, but all of them are different one way or another.
How Does An Altcoin Work
Similar to original cryptocurrencies, altcoins don't rely on any bank, government entity, or any sort of middleman to conduct transfers from one person to another. Instead, they rely on blockchain technology, which is a ledger stored in the digital space that keeps a record of all crypto transactions as it's stored in blocks that need to be verified by miners to ensure that each transaction is legit.
Once the information is stored and accepted in a block by the algorithm run by miners, it becomes a part of the digital ledger permanently, only to be added to the block that was previously filled, thus the term blockchain.
Because of how the digital ledger is stored in servers and computers all around the world, it's relatively impossible for an individual to hack their way into it and manipulate its data as it's such a massive network. With that in mind, investors and speculators have considered blockchain technology to be reliably secure; however, it doesn't necessarily mean that investing in alternative coins is comparably safe.
Altcoin Vs Bitcoin
Even though altcoins and Bitcoin relatively share similarities, altcoins don't necessarily follow the same rules. For instance, while Bitcoin can only be produced or mined every 10 minutes to produce a digital coin or token, an altcoin can potentially produce twice as much for less time. Take Litecoin as an example; the technology can produce coins every two and half minutes, which makes the technology capable of processing transactions much faster compared to its predecessor. Though Bitcoin has a total limit of 21 million coins that could ever come into existence, Litecoin, on the other hand, can produce a total of 83 million coins.
>> How Crypto Trading Works in Kenya
However, it doesn't stop there, as many other alternative coins are currently in circulation. And there are even some altcoins that stand out, gaining more popularity over time that could potentially pass Bitcoin, but those altcoins don't reach a market value of 100 billion dollars. To name a few, Ethereum, Dash, Ripple, NEM, and Monero are a few examples of altcoins that are surging the market.
Should You Invest With Them?
As there are numerous cryptocurrencies in the market, as well as the reigning top 5 digital currencies, the question that pops into people's heads is, should you invest in altcoins? The answer solely depends on what you're looking for to add to your portfolio. There is money that can be made by buying and selling alternative coins, as the same goes with most form investments; however, altcoins come with a list of risks that need to be considered.
>> How To Maximise Profit Through Cryptocurrency
For starters, the prices of altcoins are extremely volatile, and most crypto investors are not even equipped to deal or manage the kind of volatility altcoins have, not to mention that there's a small regulation that's placed around alternative coins, and currently, altcoins don't have to be registered to the Security and Exchange Commission. However, it doesn't mean that you should steer away from altcoins as it can also add diversification to your investment portfolio; however, the added diversification must be handled with great care to prevent massive losses.
Final Thoughts
Similar to digital currencies and all other forms of investment assets in the market, it's necessary to do all the research so that you can make educated decisions about buying the right altcoin. Moreover, if an alternative coin is on a reputable crypto exchange platform, it's typically a good sign that the altcoin has differentiated itself, even more so, to be worthy of consideration by experienced and accomplished investors.
Alternatively, if you venture into the world of digital coins and decide to invest with an altcoin, you have to ask yourself the right questions, such as who is behind the altcoin? Does it solve any real problems? Is its community driver questionable tactics? If you're confident with the information you find, then you're ready to invest with altcoins.
>> Cryptocurrency Investment Do's And Dont's