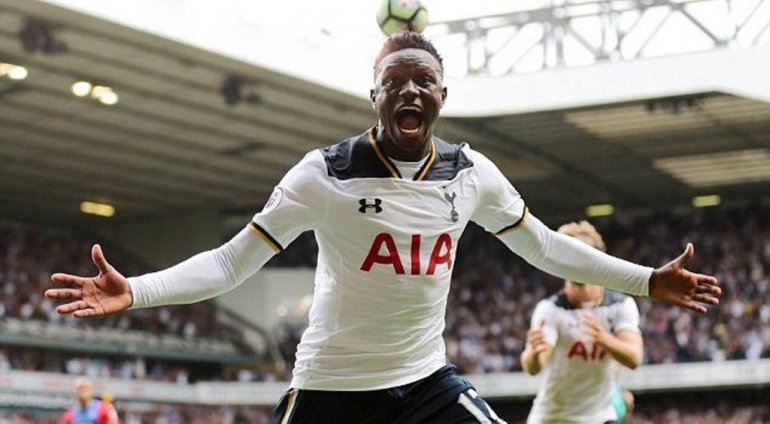 Harambee Stars captain Victor Wanyama is on the verge of completing a Sh 1 billion transfer from Tottenham Hotspur to Belgian side Club Brugge.
Wanyama's future has been uncertain as he struggled to get playtime last season. Spurs boss Mauricio Pochettino preferred playing Moussa Sissoko and Eric Dier in the midfield to Wanyama.
His absence has mostly been attributed to the consistent niggling i******s and fitness concerns which saw him miss about half of the club's competitive matches in the past two seasons.
English clubs West Ham and Wolves, Turkish clubs Fenerbahce and Galatasaray plus an unnamed French club were interested in signing Wanyama but it now appears Brugge are in the driving seat for his signature.
In the recently ended English Transfer window, Tottenham signed two midfielders making competition for playtime more intense for Wanyama. Tottenham splashed Sh10 billion to sign Tanguy Ndombele from Ligue 1 side Lyon in July. The other Tottenham signing is loanee Giovani Lo Celso who joined Spurs from Spanish side Real Betis.
Wanyama's move to Belgium is good for Harambee Stars but not so good for himself. Although this is a little bit dependent on the salary he will be receiving at Club Brugge if he makes the move.
Good for Harambee Stars
During the 2019 African Cup of Nations, Wanyama's performance was rated by many as below par. Kenyan fans and football analysts said that Wanyama did not live up to what many expected him to do at the continental tournament.
Being the only player in the team who plays professional football at one of the highly-rated leagues in the World, Wanyama was the inspiration in the team. However, he did not play as many expected he would.
According to football analysists, Wanyama's unsatisfying performance at the tournament can be because he had not played enough on club level. Getting more playtime means a player gets to familiarise with the game more. A player who has not been playing for a while takes time to adapt when back.
Getting a move to Club Brugge could see Wanyama get more playtime than he currently does at Spurs. This will make him more lethal for Harambee Stars when he is on International duty.
Not so good for Wanyama
Wanyama's career has been improving step by step. Wanyama's first club was AFC Leopards before he earned a chance to play abroad. Wanyama then played for Scottish club Celtic FC before moving to England. Moving from AFC Leopards to Celtic is a step forward and so is moving from Celtic to Southampton.
It is from Southampton that Wanyama joined Tottenham Hotspurs and has been with the club for three years now. This is again another step forward for Wanyama. At Spurs, Wanyama has had the opportunity to play in the Champions League and even compete for the English Premier League title.
Club Brugge is not a club that is as highly rated as Spurs. An opportunity to play in the Champions League does not come easy at the Belgian club. Club Brugge has to play in the Champions League playoff before earning a chance to feature in the Champions League.
Moving from Tottenham Hotspurs to Club Brugge is a step back for Wanyama. If he fails to impress at the Belgian club, Wanyama could move to an even lower-ranked team. If he makes the move to Belgium, it will be less likely for him to move from there to a club of Tottenham's stature.
However, Wanyama is currently looking for playtime and he is likely to get lots of it at Club Brugge.