On February 11th, the Daily Nation reported on its website and later newspaper that Clitoraid, a US-based non-governmental organisation (NGO), had launched 'Adopt a c******s' campaign which involves reconstructive surgery for women who have undergone circumcision, known widely as Female G*****l Mutilation.
A factcheck by BusinessToday has confirmed the reports as true. Indeed, Clitoraid launched the Adopt a C******s campaign on February 6 in Las Vegas, which is aimed at raising global awareness on ending FGM while mobilizing funding to cover the costs of the surgeries. The launch coincided with the United Nations 'zero tolerance day for Female G*****l Mutilation' marked on February 6th.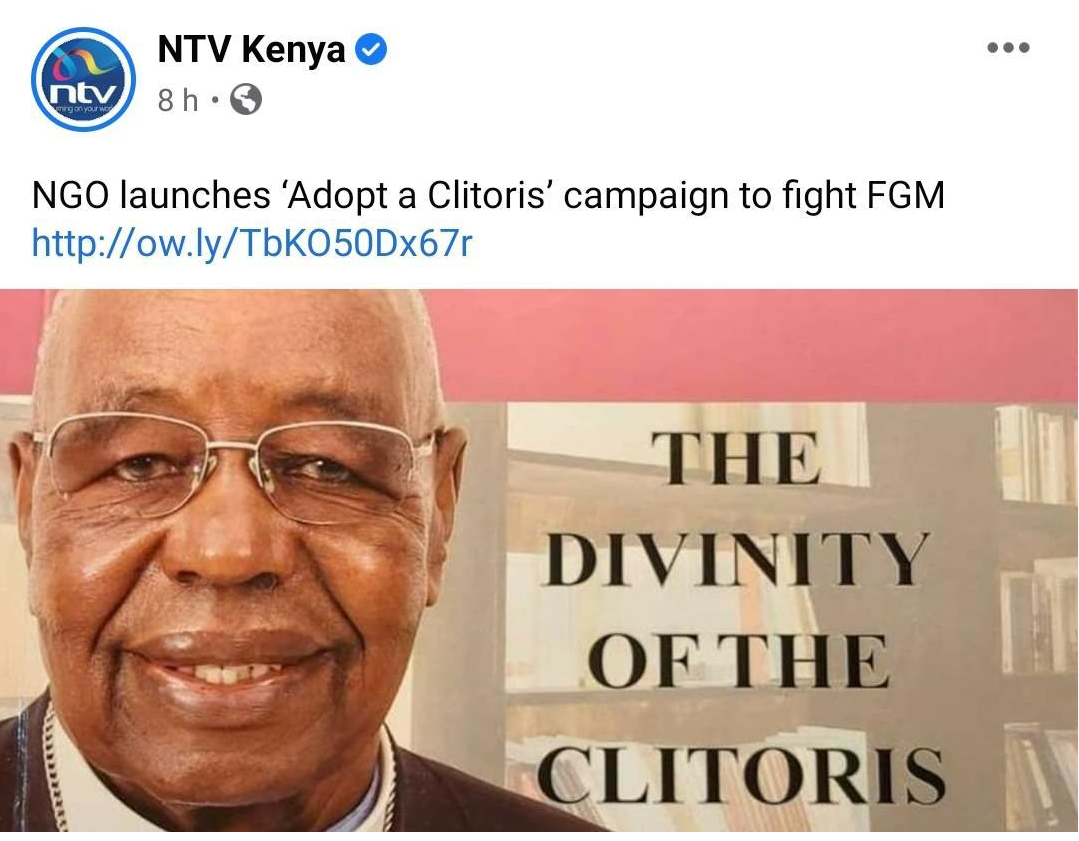 Information Clitoraid website indicates that since 2006, the controversial organization has asked for donations, promising to surgically restore the c******s of women, mainly in Africa, who have s******d FGM. Clitoraid does this by asking people to "adopt a c******s."
Clitoraid's slogan is 'restoring a sense of dignity and pleasure." The surgery reportedly helps the v*****s of FGM regain their dignity and s****l pleasure, thanks to a technique developed by a French urologist.
This is the third clitoral restorative surgical mission in Kenya, with the previous two held in  2019 and 2018.
The creation of Clitoraid was inspired by International spiritual leader, Raël, a relentless defender of human rights and women's rights. The innate right to s****l health and fulfillment has been a core value to the Raelian philosophy for nearly half a century and is now advocated by the World Health Organization as a basic human right.
At least 150 Kenyan women who have undergone Female G*****l Mutilation (FGM) are set to benefit from the clitoral restorative surgery (CRS) in October this year, says Clitoraid. It indicates the current estimates of the surgery in Kenya to be $600 owing to Covid-19 p******c, which tripled the cost of medical supplies.
"These women are desperate to turn the page on the unspeakable t****a they've endured in their childhood," said Ms Nadine Gary, Clitoraid Director of Operations in the organisation's February 6, statement.
According to United Nations Children's Fund (UNICEF), at least 200 million girls and women alive today and living in 31 countries have undergone FGM, globally. In East Africa, Kenya leads in prevalence rates at 21% compared to Tanzania (10%) and Uganda (0.3%, according to Female G*****l Mutilation/Cutting: A Call for a Global Response (2020) report by Equality Now.
The Daily Nation report about the launch of the 'Adopt a C******s' campaign is, therefore, true.
[ This story was produced by Business Today in partnership with Code for Africa's iLAB data journalism programme, with support from Deutsche Welle Akademie ]