A purported New York Times newspaper page that has been doing rounds on Whatsapp with an opinion article supporting the BBI is fake.
The page with the headline "Kenya's Building Bridges Initiative A Lesson For America" and dated 20th January 2021, was purportedly written by Tim Cliff, argues that the US may have some lessons to learn from "this African nation" which has figured out a way to come together when its sense of cohesion is at its lowest.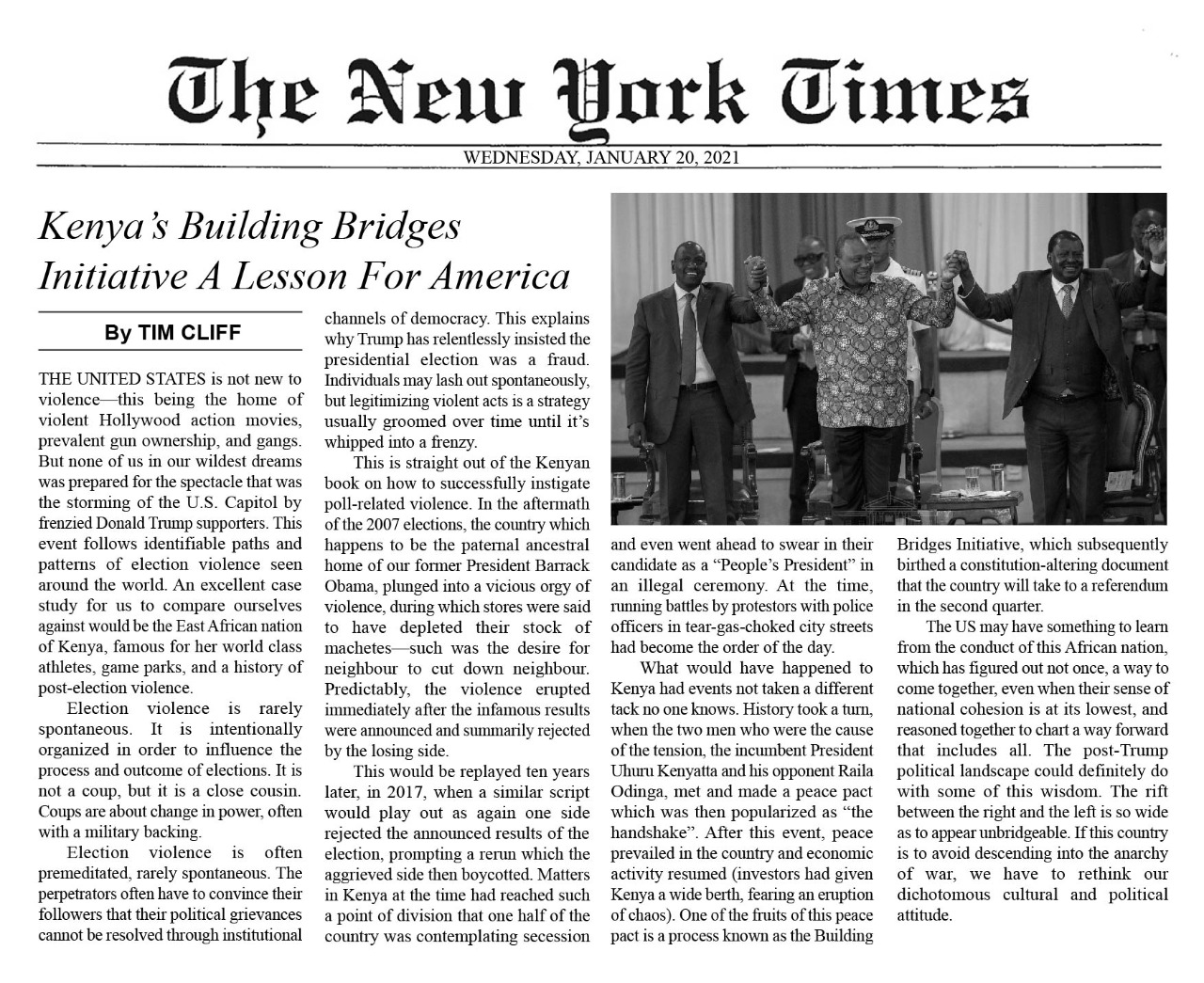 "The Post-Trump political landscape could definitely do with some of this wisdom," the article argues. "The rift between the right and the left is too wide as to appear unbridgeable."
The page has been made to look like the print version of the New York Times, including the font. The page was even picked up by Opera news which fell for the fake page and did a report based on it.
A factcheck by BusinessToday, however, revealed that the page was actually fake and not a copy from The New York Times newspaper. "This is not a genuine New York Times article," Mr Will Dudding, the Assistant Editor for Standards and Corrections at The New York Times, said in an email without giving more details.
A search of The New York Times website did not show any such story published on either online edition or even among articles curated for the print edition.
The page, which looks like a New York Times opinion column, is therefore fake.
[ This story was produced by Business Today in partnership with Code for Africa's iLAB data journalism programme, with support from Deutsche Welle Akademie ]