In one of his first acts as United States President, Joe Biden on Wednesday, January 20 sent his much talked about immigration reform bill to Congress.
It proposes far-reaching changes that would represent a radical shift from former President Donald Trump's tough on immigration policies.
For the bill to succeed, Biden would have to rally bipartisan support in the Democrat-controlled Congress. It would have major implications on the lives of more than 30,000 Kenyans living in the US illegally
At its core is a proposal that provides an eight-year path to citizenship for over 11 million immigrants living in the United States without legal status.
The bill would also expand admissions for refugees and asylum seekers in the United States.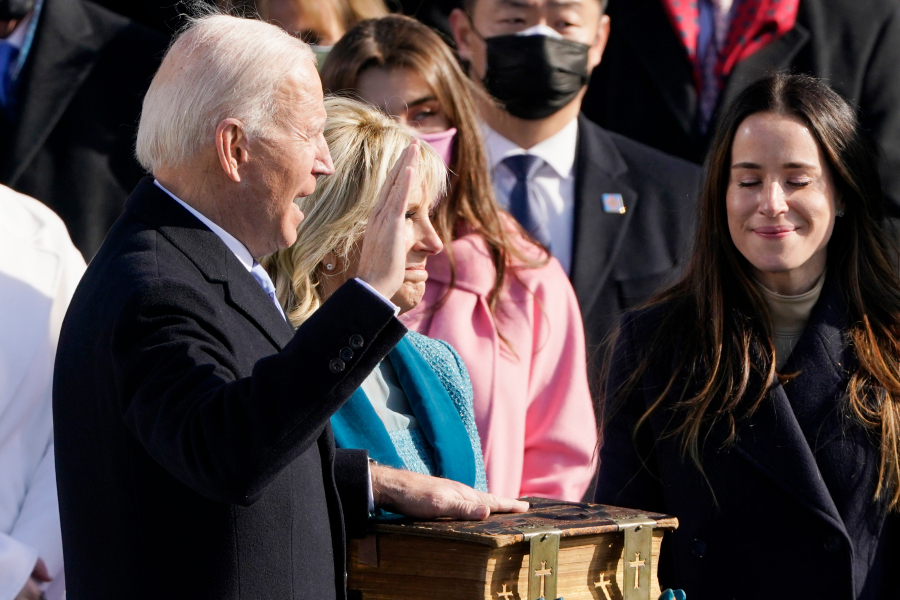 Biden's path to citizenship will allow those living in the US without legal status as of January 1, 2021 to apply for temporary legal status.
Should they pay their taxes and pass national security background checks, the immigrants will then be able to apply for a green card after five years.
After three years, green card holders who pass additional background checks and demonstrate knowledge of English and U.S. civics will be eligible to apply for citizenship.
Dreamers (recipients of Deferred Action for Childhood Arrivals), TPS (temporary protected status) holders and other immigrants who meet specific requirements will notably be able to apply for citizenship immediately under the legislation.
Applicants for the roadmap to citizenship must be physically present in the United States on or before January 1, 2021.
The Department of Homeland Services (DHS) may, however, waive the presence requirement for those deported on or after January 20, 2017 who were physically present for at least three years prior to removal for family unity and other humanitarian purposes.
Keeping with his campaign pledges, Biden will also be scaling back on mass deportations which became the norm under Trump, and halting construction on a border wall with Mexico.
Kenyans had been among the victims of arrests, detentions and deportations under the Trump administration.
Most recently, a plane full of deported African asylum seekers landed in Nairobi from Alexandria, Louisiana on Friday, January 15, days before Trump left the White House.
It carried  50 Somali citizens, two Ethiopians and a Kenyan who had been held at a US Immigration and Customs Enforcement (ICE) facility in Alexandria.