The United Kingdom is set to provide funding to the tune of Ksh8 billion to support the affordable housing programme in Kenya, part of President Uhuru Kenyatta's Big 4 Agenda.
The project is to be undertaken by Acorn Housing, which in 2019 raised the first Green Housing Bond in Africa and subsequently listed on the Nairobi Stock Exchange (NSE) and the London Stock Exchange (LSE).
The funds are to be distributed in tranches, including Ksh1 billion from InfraCo, which is funded by governments in the UK, Netherlands and Switzerland and the rest from a number of private UK companies.
The details were revealed by UK Foreign Secretary Dominic Raab, who is on his first official visit to Kenya. Coming weeks after UK's split with the European Union (EU) became official, the UK's foreign policy plans have been in sharp focus.
"The £53 million agreement will mean affordable housing for 10,000 Kenyan families. The project is through Acorn Housing.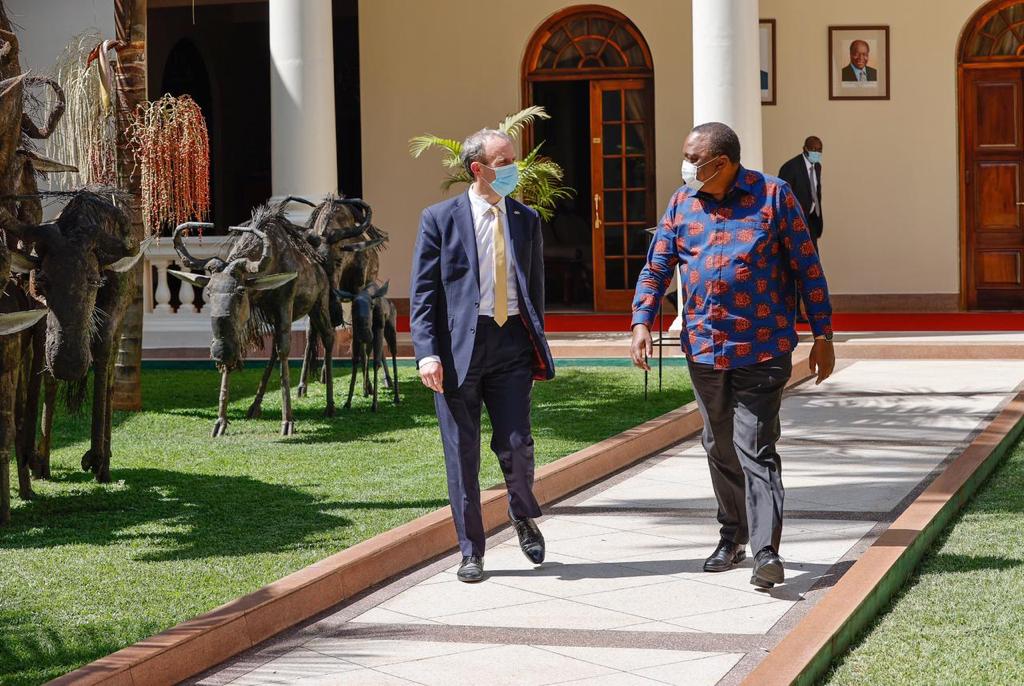 "President Kenyatta attended the launch of Kenya's first Green Bond on the London Stock Exchange by Acorn a year ago," Raab noted while stating that the UK was keen on promoting investment in Kenya and Africa at large.
He reiterated that the UK would continue collaborating with Kenya in areas including climate change, technology, e*******n, security and counter-t*******m.
Raab noted that the UK would provide an additional Ksh7.2 billion in funding towards the mitigation of climate change in the country.
A further Ksh24 billion is to be channeled by the UK government towards the expansion of digital connectivity in Africa.
Officials from Kenya and the UK also noted that Raab's visit was meant to strengthen partnership as envisioned in the trade agreement signed between the two countries on December 8, 2020.
Kenya signed the deal in a bid to ensure manufacturers, farmers and exporters among others were not disrupted once EU protocols were no longer in effect. It allows Kenyan exporters to continue enjoying a duty free, quota-free arrangement.
In 2019, the country exported coffee, tea, and spices worth £121 million (Ksh17.9 billion) to the UK.
Kenya accounts for over 42 per cent of total tea exported to the UK. The UK market accounts for 43% of total exports of vegetables from Kenya as well as at least 9% of cut flowers.