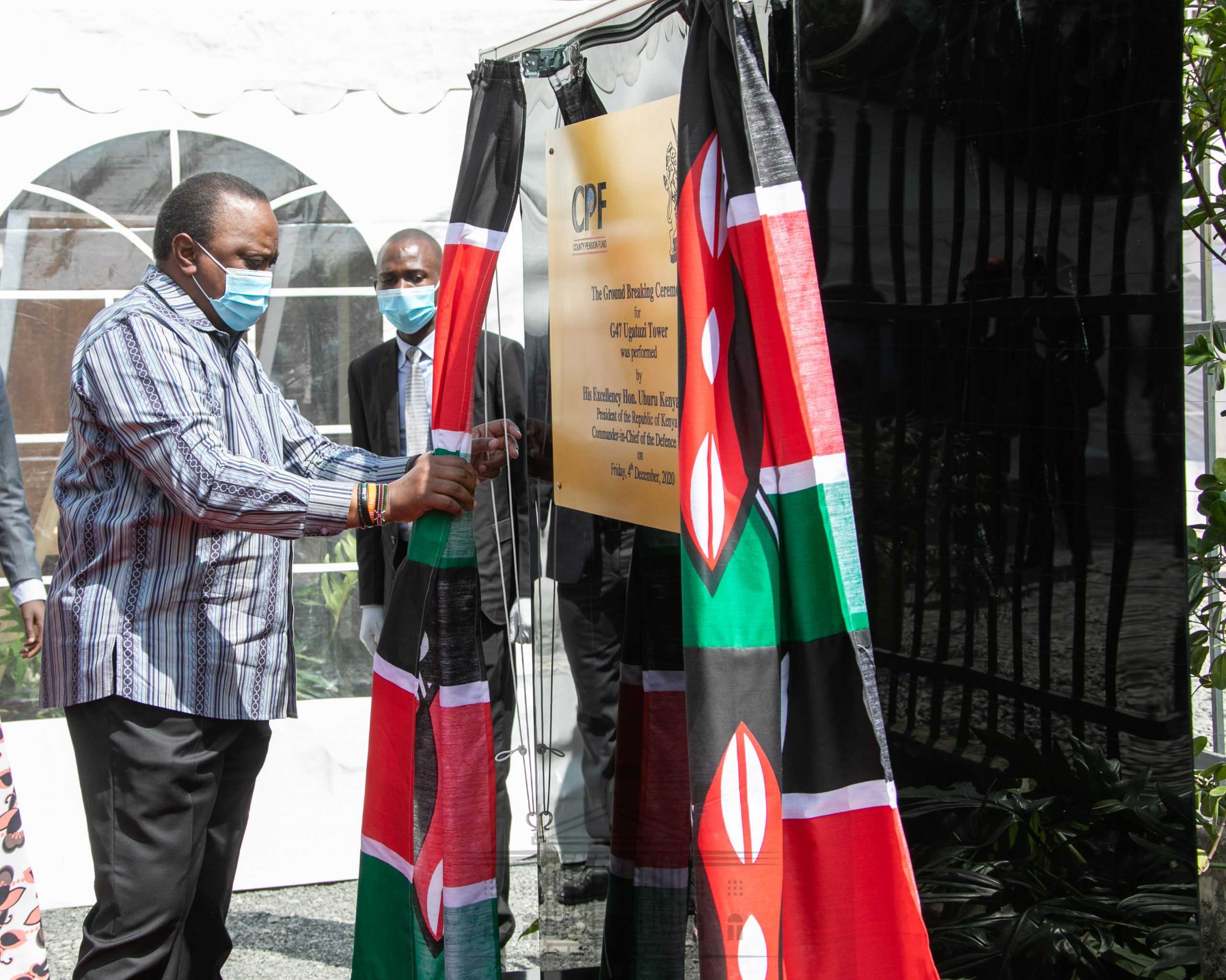 President Uhuru Kenyatta on Friday, December 4 broke ground on a new tower being developed for the Council of Governors (CoG).
Located at the junction of Chaka Road and Argwings Kodhek Road in Hurlingam, Nairobi, the tower once completed is expected to be 50-storeys tall.
The Ksh5 billion project is being financed by the Local Authorities Pensions Trust (LAPTRUST).
The building, officially known as the G47 Ugatuzi Tower, will house CoG offices for all 47 county governments as well as offices for the Ministry of Devolution.
Describing the project as iconic, Devolution Cabinet Secretary Eugene Wamalwa stated that the building would not only be the tallest in Kenya, but in Africa.
The tallest building in Kenya is the 32-storey, 200 metres (660 ft) Britam Towers in Upperhill, Nairobi. The second-tallest building is the 33-storey, 163 metres (535 ft) UAP Tower, also located in Upperhill.
The Carlton Centre, a 223-meter-tall skyscraper in Johannesburg, South Africa, has been the tallest building in Africa since its completion in 1973.
The Ugatuzi Tower is also set to host a devolution museum known as the 'Uhuru Kenyatta Devolution Museum and Library'.
Uhuru is the first President elected under the 2010 Constitution which introduced devolution.
The tower will have numerous other facilities including a 1200-person capacity auditorium  known as the Devolution National Conference Center.
It will also include a five-star hospitality component and space to be let out to businesses.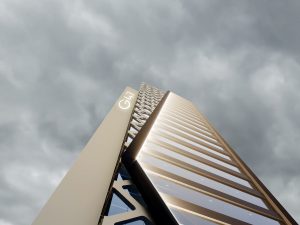 The ground-breaking ceremony took place as the CoG met to launch the Social Economic Re-Engineering Recovery Strategy 2020/21 to 2022/23.
The strategy was published following research by CoG and its technical partners on how to boost economic recovery in the counties following the shocks of the Covid-19 pandemic.
It explores various options to improve local manufacturing, job creation, innovation and collaboration across counties to support struggling households.