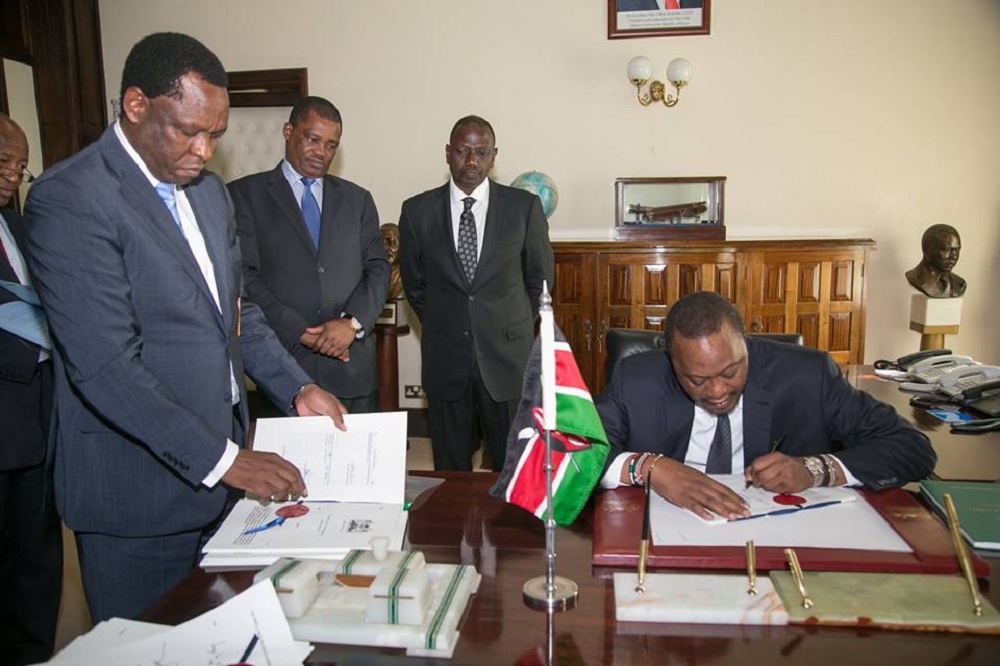 President Uhuru Kenyatta on Wednesday signed into law the Computer Misuse and Cybercrimes Bill 2018 that criminalises abuse of persons on social media, removing the legal lacuna that existed.
The Act – which spells out stiff punishment to cybercriminals –provides for timely and effective detection, prohibition, prevention, response, investigation and prosecution of computer and cybercrimes.
This includes search and seizure of stored computer data, record of and access to seized data, production order for data, expedited preservation, partial disclosure, real-time collection and interception of data.
However, the passage of the Bill by Parliament with critics saying it stifles freedom of the press.
Last week, the Committee to Protect Journalists (CPJ) urged President Kenyatta not to assent to the Bill.
"Kenyan legislatures have passed a wide ranging bill that will criminalise free speech with journalists and bloggers likely to be the first victims if signed into law," said CPJ's Africa Coordinator Angela Quintal in New York.
The new law imposes a fine of Ksh 5 million or a two-year jail term for those found guilty of publishing of a false or fictitious information.
Sharing pornography through the various electronic means will attract a maximum fine of Ksh 300,000 or 30 years in prison or both if proven.
Those found guilty of spreading child pornography face a fine of Ksh 20 million or 25 years in prison or both.
Cyberterrorism attracts a maximum of Ksh 5 million in fines or 10 years in prison or both.
Computer hackers face a fine of Ksh 5 million or a three-year jail term or both for unauthorised access, interference, interception, and disclosure of passwords and cyber espionage.
The Act establishes the National Computer and Cybercrimes Coordination Committee and facilitates international co-operation in dealing with computer and cybercrime matters.
It deals with offences relating to computer systems including but not limited to unauthorised access, unauthorised interference, unauthorised interception, unauthorised disclosure of passwords, cyber espionage, false publications, child pornography, cyber terrorism and wrongful distribution of obscene or intimate images.
The Act also deals with computer forgery, computer fraud, cyber harassment, publication of false information, cybersquatting, identity theft and impersonation, phishing, interception of electronic messages or money transfers, willful misdirection of electronic messages and fraudulent use of electronic data among other cyber crimes.
President Kenyatta also assented to the Public Trustee (Amendment) Bill, 2018. This Bill amends various provisions of the Public Trustee Act, bringing it into conformity with the Constitution.
The Bills were presented to the President for signing by National Assembly Speaker Justin Muturi.
READ: ANNE NGUGI JOINS BBC SWAHILI
Present during the signing at State House, Nairobi, were Deputy President William Ruto, Interior Cabinet Secretary Fred Matiang'i, National Assembly Majority Leader Aden Duale, Attorney General Paul Kihara Kariuki and Solicitor General Kennedy Ogeto.