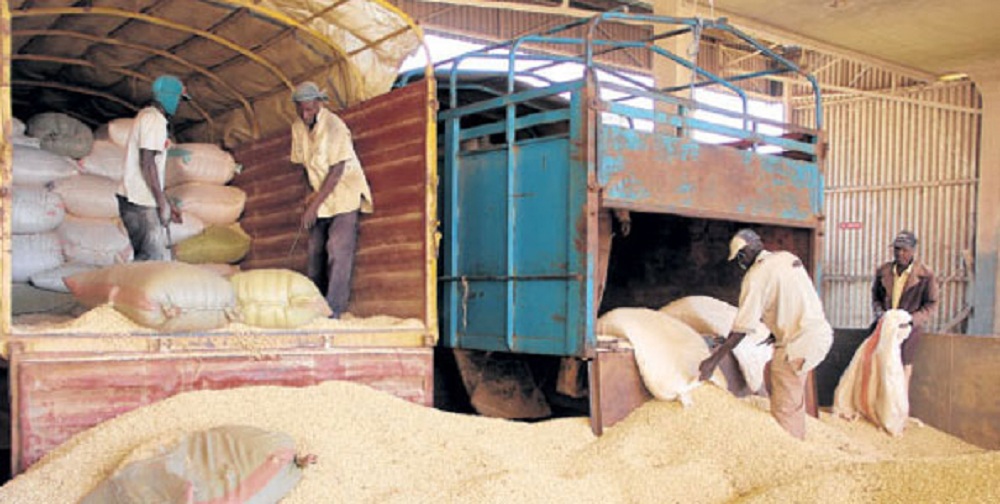 Traders in Kenya have intensified cross-border maize imports from Uganda and Tanzania as stocks in the country dwindle pushing up prices.
The traders are currently importing up to 2,000 metric tonnes of dry maize a day through four border points, data from the East African Grain Council (EAGC) shows Thursday.
The imports of the staple are the highest in recent times as the Kenya grapples with low maize supply following declined harvest due to erratic rains and pests.
The huge maize inflows are being shipped in through Busia, Malaba, Lwakhakha and Isebania border points. The first three are towns in western Kenya where the country borders Uganda while the last one is on the Tanzanian side.
Over three quarters of the produce is coming into Kenya from Uganda, a long-time source of dry maize imports.
Analysts noted that traders have increased imports due to better prices in Kenya following the shortage.
The price of dry maize across major towns in Kenya has increased significantly, currently standing at an average of Ksh 3, 223 (US$32) per 90kg bag.
The cost of the staple is highest in Kisumu, western Kenya, where a 90kg bag is going for up to Ksh 3, 827 (US$38). In Mombasa at the Coast, the price averages 34 dollars and in Nairobi, a 90kg bag of dry maize is going for Ksh 3,223.
Moina noted that what has occasioned the surge in cost, besides low harvest due to armyworm attack and bad weather, is the government mopping up of the produce from farmers for its strategic reserves at higher prices.
"The government has been buying maize from farmers at 32 dollars a bag, the best price ever. Competition for the produce therefore is tough in the market making traders resort to cheaper imports as prices rise," he said.
Kenya harvested some 36 million bags of maize last season, down from 45 million, according to Tegemeo Institute, an agricultural think-tank.
President Uhuru Kenyatta in October 2017 announced the government would spend Ksh 5.8 billion (US$58 million) to buy maize from farmers at 32 dollars per bag.
On Tuesday, the National Cereals and Produce Board said that it had so far purchased some 2.7 million bags, the highest from a season.