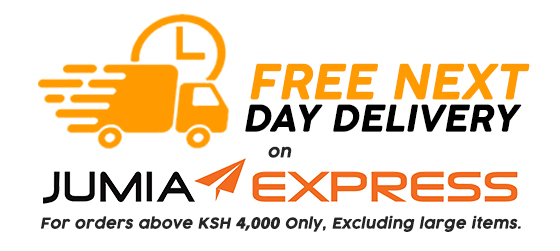 Jumia has stepped up the a*****t on the e-commerce market by scrapping charges on deliveries within specified period and product categories. The company announced today it is offering free next-day delivery for customers in Nairobi through its Jumia Express service, in what is seen as a strong incentive for online shoppers ahead of Valentine's Day on February 14.
Orders placed for products with the "Jumia Express" tag (formerly "Jumia First") will be delivered the following day in Nairobi if placed before 2pm and with a minimum value of Ksh4000, the company says.
The move comes even as the online retail industry comes to terms with news of OLX closing down its Kenyan and Nigerian offices due to low business. OLX management said the online classifieds marketplace was consolidating is operations in Africa.
The launch of Jumia Express, which covers products that are stored in Jumia warehouses, and picked, packed & shipped by Jumia, renews confidence in the growing online retail business in Kenya. The market has been attracting new entrants, including mobile operator Safaricom, but the market appears tilted towards the established players.
Jumia Express is different from other products sold on Jumia which are dropped off to Jumia by vendors when they receive orders. "We will continue to invest in customer and vendor experience in 2018," Jumia Managing Director, Sam Chappatte. "This started paying off in 2017 and has led to a strong start in 2018 with over 100% growth in sales compared to last January. The Jumia Express tag is a promise we make to customers for Free Next Day delivery."
He said Jumia Express will soon be expanded this to cover all major cities in Kenya.  "The service offers vendors the ability to sell hassle free and to maximise their sales volume as customers increasingly look for Jumia Express products," he said.
More than 50,000 items are currently covered by the Jumia Express service including: groceries, fashion, smartphones as well as TVs & home appliances.
Unilever, Binatone and Saturn are among suppliers in Kenya whose products are being delivered through Jumia Express. The service is available to Jumia's vendors at a moderate cost, and is being increasingly sought out as it is linked with higher sales and saves warehousing space.
Jumia Express is only available to Kenyan vendors. Products coming from abroad on the Jumia Global program will continue to take 10-12 days to be delivered.