March 8 is International Women's Day. This article is part of a week-long series from Business Today celebrating African women and highlighting their challenges they face. It is no secret that Kenya has birthed some of the world's most influential women, who will go down in history for the great unshakable force that they are.
The subsequent feature in our International women's day celebration series is our list of the top 10 most influential women In Kenya.
These are the women we strive to embody. The women we aspire to raise our daughters to be and the women who have set an incomparable footprint in their respective field, ranging from digital, politics, media and beyond.
10. Caroline A. Wanga – CEO Essence Magazine
Caroline A. Wanga, a Cultural Architect, Operational Leader and Community Curator, was appointed Chief Executive officer of the African-American inspired lifestyle, fashion and beauty publication, Essence magazine on February 9.
Born and bred in Kenya until 1988, Wanga migrated to Minnesota in the US aged 10. She later began her Business Administration & Management studies at Texas College. Wanga joined the US retailer corporation Target Co as a Distributions Center Intern in 2005. 15 years later, she left her last role at the firm as Chief Diversity & Inclusion Officer.
Before her exit, Wanga was at the forefront of Target's strategic initiative to ensure an all-inclusive society, particularly through guest experiences, a diverse and inclusive work environment and societal impact.
She helped fuel Target's business objectives through its first-ever performance-based D&I goals, significantly improving areas including Supplier Diversity, Marketing, Philanthropy, Retention, Hiring, Representation and Engagement. She also had responsibility for reshaping Target's organizational culture.
9. Irene Koki Mutungi – First female Boeing 787 Dreamliner Captain
Captain Koki Mutungi was the first female on the African continent to be certified as a Captain of the Boeing 787 "Dreamliner" aircraft in 2014. Her wins, however, did not surface from this monumental moment alone.
At the age of 17, Captain Koki was registered as the first female pilot in Kenya in 1993. Making her mark as the first female pilot in Kenya airways, she later became the first African woman to qualify to captain a commercial aircraft.
Koki has paved the way for major changes in aviation, on-setting the first flight with an all-female crew during the 2020 International Women's Day. The ultra-long-haul flight was operated by the female crew to three destinations.
"It's been amazing at Kenya Airways. Having been the first and only woman for six years in the airline, we now have over 30 female pilots who are a great example for the rest of the world to emulate. Looking at where we have come from makes me proud of whom we have become," Koki said.
In December 2014,  Forbes magazine named her among the "The 20 Youngest Power Women In Africa 2014".
8. Kanze Dena – Spokesperson Office of the President 
The former news anchor presently graces our screens as the Executive Office Of the President Spokesperson.
During her journalism career at KBC and Citizen TV, Kanze specialised in current affairs, political interviews and entertainment. Thereafter, she held the title of Deputy State House Spokesperson and Deputy Head for six weeks before landing her current role as spokesperson.
Kanze has never been one to shy away from speaking of her life experiences. In a 2018 interview, she broke down while disclosing the loss of her firstborn child Natasha during her media studies.
Earlier in 2021, Kanze was the subject of a section of Kenyans' hateful remarks regarding her weight gain. She, however, won the support of a a vast majority of netizens and has been a reference for numerous conversations regarding body positivity in Kenya.
Kanze is the perfect example of a professional woman in the limelight who just as well perseveres through her personal struggles and does so with poise, finesse and a career of steal in her grasp.
7. Wawira Njiru – Founder and Executive Director at Food for Education Foundation
Intent on improving children's lives in the public school system, Wawira Njiru, the executive director and the face of Food for Education (F4E), provides subsidized, quality school meals every day.
Wawira birthed Food for education during her undergraduate studies in Adelaide, Australia. She invited 80 friends to a Kenyan themed meal and charged $20 per plate, raising the equivalent of KSh126,000 at that time.
---
>> 15 Inspiring Women in Corporate Africa
>> Kenyan Women; The Workplace: Progress Made Despite Major Hurdles
>> Safaricom, M-Pesa Top List of 100 Brands Kenyan Women Love the Most [LIST]
---
F4E began feeding their first 25 students with a makeshift kitchen. Through fundraising campaigns on the internet, F4E hired a full-time chef, constructed a new modern kitchen. To date, the organisation has provided over one million meals.
Covid-19  brought with it the closing down of schools which limited the F4E. However, Wawira said that the foundation fed more children during the pandemic . With their strategic switch from cooked school lunches to dry foods, Food for Education restructured its operation, from meal planning to sourcing and delivery.
Wawira and her team provided food packages and cash transfers that have provided over 2,000,000 meals to children and their families at home during this COVID-19 period.
In December 2018, she became the first person to win the Global Citizen Prize for Youth Leadership. In 2018, Wawira was also named among the 100 Most Influential Young Kenyans by Avance Media.
6. Nadia Abdalla – CAS Ministry of ICT, Innovation & Youth Affairs
Nadia Abdalla made history in January 2020 upon her appointment as the Chief Administrative Secretary (CAS) for Information and communications technology (ICT), Innovation & Youth. At 29, she is the youngest administrative secretary in Kenya.
Described as a young, fierce and creative young lady, Nadia has been a force of change for the youth sector in Kenya – pioneering programs and initiatives such as Kenya ni Mimi and Mbele na biz.
Nadia's excellence preceded her studies in Malaysia where she acquired a bachelor's in Public Relations and Communication following a Masters in Berlin in International Relations and Cultural Diplomacy.
This exposure enabled her to start her own network based on the mental health and representation of women in Kenya, Fierce Lady Official, which she started in her home town of Mombasa.
Nadia credits her current job to her time as one of the contestants in the  Ms President show, Kenya's first reality show on women leadership that aired on KTN. She was trained in civic education, government functions, reading policies, and coming up with policies.
She is also the author of a book titled The Feminist in us.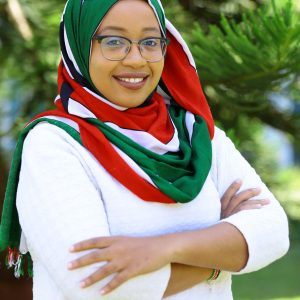 5. Yvonne Okwara – Media Personality, Senior Anchor Citizen TV
From her impressive anchoring skills to her knowledgeable insights on political and governmental policies and structures, this senior news anchor at Citizen TV  has won the hearts of many Kenyans in the past year.
Yvonne Okwara has become a household name in the Kenyan media industry, with years of experience to back it up. Yvonne began her career hosting KBC's children variety show and later had a stint on QFM as a radio talk show producer.
Thereafter, Okwara moved to KTN on a five-year contract serving in different capacities and becoming a recognizable on-screen figure. She went on to head the news strategy of KTN News, the first 24-hour news channel in the country broadcasting to 11 countries in the region.
In May 2018, Yvonne joined Royal Media services (RMS) as a prime-time news anchor and Editor in charge of Research and Planning. She has moderated several local and international panels.
She is a media consultant for Kenya's National Defence College and sits on the ENACTUS Business Advisory Council. She is a board member at CBM Kenya, a development organization that works to improve the lives of persons with disability, and chairs the Advisory Board of Africa Uncensored, an independent media house set up by Kenya's finest investigative journalists. Yvonne is a Bloomberg Africa Leadership Initiative Media Fellow.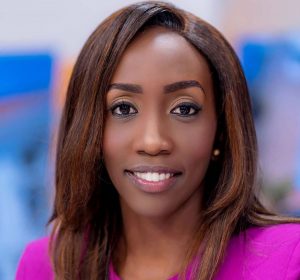 4. Amina Mohammed – Cabinet Secretary for Sports, Heritage and Culture
Amina Mohammed is the epitome of a multifaceted woman – doubling up as a home and international policymaker, wife and 3-time Cabinet secretary.
Serving as the CS in the ministry of Foreign affairs, Education and presently at the Sports culture and heritage, Amina has been the heart of leadership in key sectors of local and international socio-economic matters
Amina is a committed international civil servant who has had a distinguished career in both public and foreign service. She has played a major role in assessing World Bank projects and drafted and negotiated various bilateral and international treaties.
During her time in the Ministry of Foreign Affairs, the mother of six raised Kenya's international foreign profile leading to the highest increment of Foreign Direct Investment to the country by 400%. The country also received during her tenure the highest number of Heads of State and Government and dignitaries in history.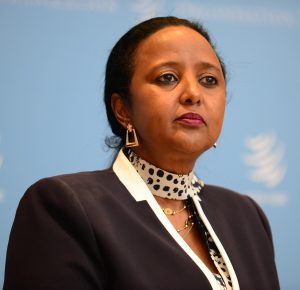 3. Dorothy Ghettuba Pala – Netflix Manager International Originals
Dorothy is an example of "dust yourself off and try again". Growing up with a dream of being an actress, Dorothy was denied role time and time again, eventually venturing into the production side of film making.
She currently holds the role of Netflix Manager International Originals since March 2019. Dorothy has since then championed for Kenyan films to be featured in the internationally acclaimed streaming platform.
"I never in my wildest dreams ever thought I would work for Netflix. I joined Netflix because I have an innate desire to tell African stories and this job offered me an opportunity to work with African storytellers to do just that," she stated in a past interview.
She joined a local TV show as a producer before moving on to establish Spielworks Media, a local entertainment production and content creation company for television and digital platforms operating in East and Central Africa.
Dorothy is also the co-founder of Keja TV an online Social TV Chanel targeted at Africans in the Diaspora and on the continent
Ghettuba has won many accolades for 18 television shows, 20 web shows and over 40 movies. In 2016, she was named among C. Hub magazine's 100 most influential creative personalities, the Top 40 Under 40 Women in Kenya in 2011 and 2014 and a prominent selection as one of the Top 40 Under 40 Women in Film in Africa as well as Top 50 Business People in Kenya.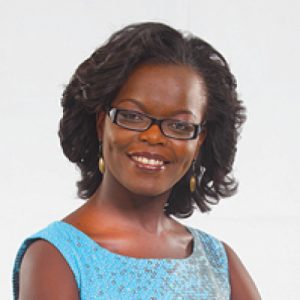 2. Nadia Mukami – Singer, Songwriter and Performer
The 23-year-old sensational Kenyan singer has been an influential personality and talent locally and internationally.
Her breakthrough song Radio Love landed numerous internationally recognised award nominations and local wins. In 2021, Nadia earned her first MTV Africa Music Awards (MAMA) Nomination in the Best Fan-Base Award Category.
In March 2020, she was selected for the BET round one nomination and in 2019, Nadia Mukami's song Radio Love scooped two awards at Pulse Music Video Awards (PMVA); Female Video of the Year, Video Director of the year.
It is evident that 2020 was Nadia's most favourable year for her music career. She recently disclosed in an interview that it was in 2020 that she made her first million. Her earnings that were sourced from endorsements and premium sponsored placements on her social media accounts enabled her to buy two cars in 2020.
"It was one of the best years of my life. It was a dream come true for me. I got my first endorsement deals from corporates. The same year I released my EP, we are now inching to 10 million streams,"
"I have my own team who engage in campaigns for YouTube, Twitter and Boomplay. We really push, it's not like I just took over as a top artist, no. The keyword is, hard work is really paying off," the Kolo-star expressed in the interview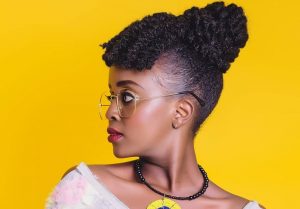 Elsa Majimbo – Comedian 
Elsa Majimbo spun gold from straw during the Covid-19 pandemic and made herself an internationally booming and celebrated brand.
At the close of 2020, she had bagged an endorsement from both Fenty where she showcases the brand's glasses in every shade and MAC cosmetics. On February 20, 2021, she announced a partnership with luxury brand Valentino.
Her monologues were featured on Comedy Central several times in June 2020 and have been applauded by Lupita Nyong'o, Chrissy Teigan, Usain Bolt, Joan Smalls, Miss Universe, Zozibini Tunzi, Snoop Dogg and Cassper Nyovest.
Her 10,000 following skyrocketed to 2.2 million Instagram fans and counting. "It reached this point of Oh my god, people love me! They found me relatable like I get them."
She won the People's Choice Award for Favorite African Social Star in 2020. At the 2020 Streamy Awards, YouTuber Lilly Singh presented Majimbo with her "Creator Honor" award. Majimbo was among eight nominees of the E! People's Choice Awards in the African Social Star Category last year.