A YouTube channel purported to be owned and operated by the Independent Electoral and Boundaries Commission (IEBC) is fake.
An article published on a Facebook page named Kenya News Online, alleges that the YouTube channel  (whose name has been changed to GIF Media from IEBC News) is operated by IEBC in conjunction with the United Democratic Alliance, a political party associated with Kenya's Deputy President William Ruto.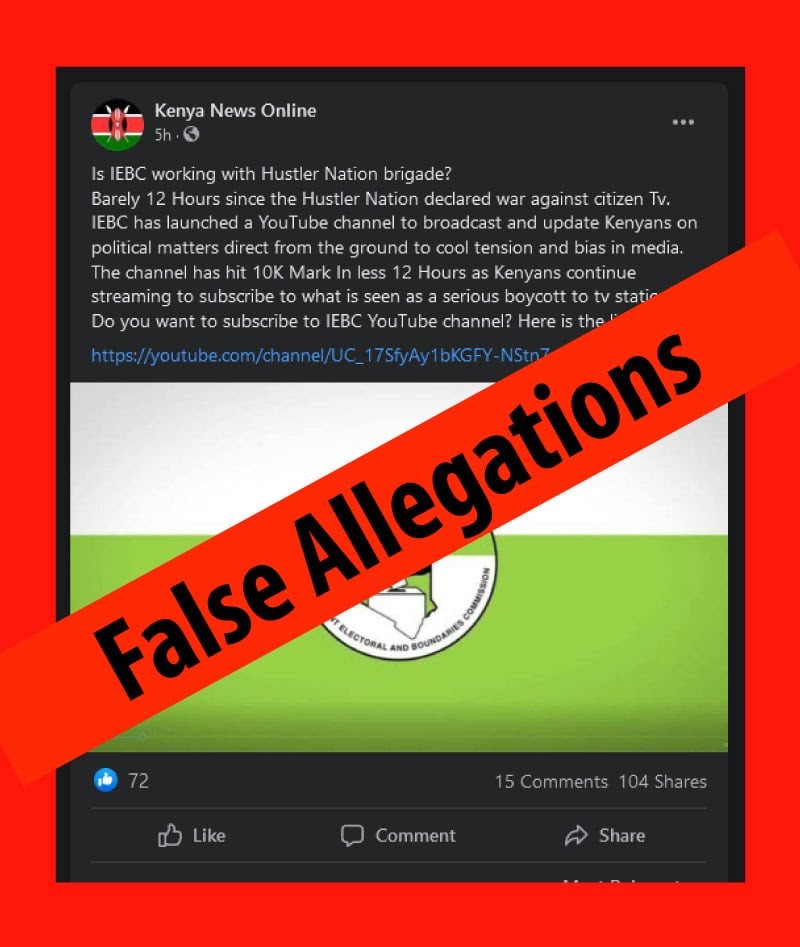 "The said YouTube Channel is therefore a parody account. The Commission has reported the YouTube account (IEBC News) to the necessary authorities for action," said IEBC in a statement shared on its official Facebook page.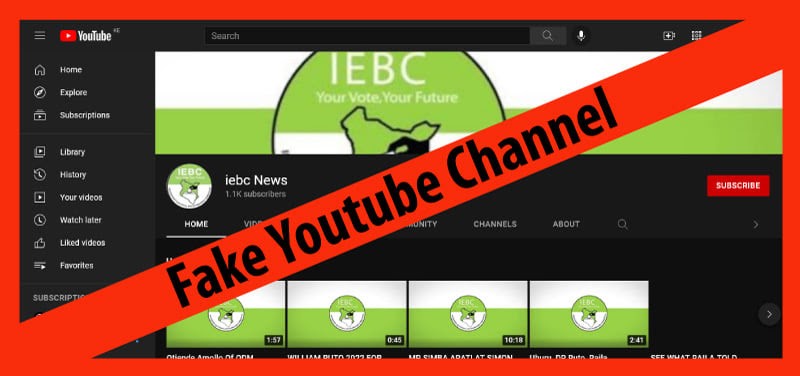 Above is screengrab of the YouTube channel before the name of the channel was changed to GIF Media. 
IEBC's official YouTube channel is branded IEBC Page and has around 3,000 subscribers, and can be accessed here: https://www.youtube.com/user/IEBCpage. IEBC shares its information through its verified social media pages including Facebook and Twitter, or through press releases to accredited media houses.
VERDICT: The IEBC News YouTube Channel was fake and misleading as a fact-check revealed it was not operated by IEBC.
 [This story was produced by Business Today in partnership with Code for Africa's iLAB data journalism programme, with support from Deutsche Welle Akademie ]
---
See Also….
>> BBI Secretariat Not Appealing Against Court Of Appeal Ruling
>> 10 Ideas On Making Money From The Election Season
>> Kenya's Sensational Sprinter Takes On World Champions