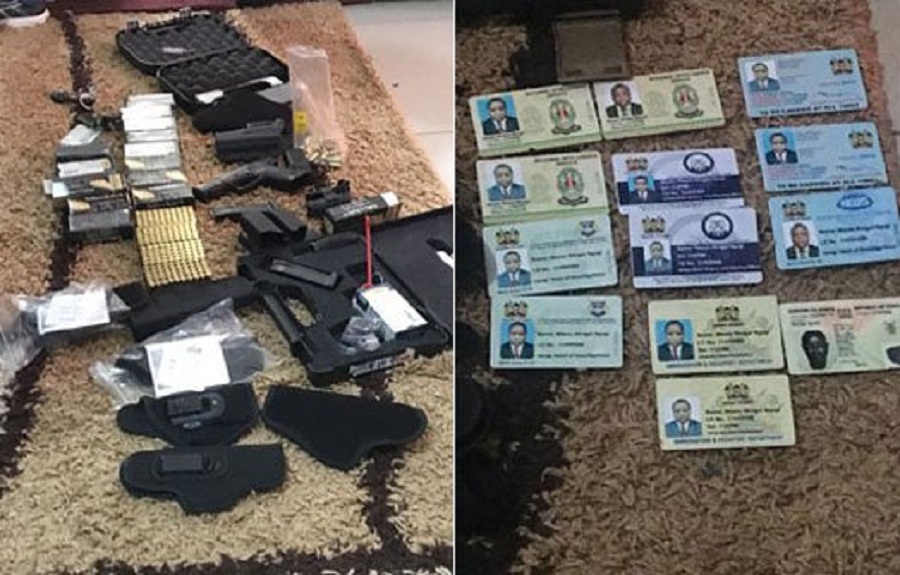 A man is being held in police custody in Nairobi after he was nabbed on Wednesday with several fake identification cards from several government agencies.
According to Nairobi News, the man identified as Moses Muigai Ngugi was a******d in Lavington after he met businessman Francis Mburu whom he had promised to help dealing with the Ruaraka land matter.
Police have said that the man has been masquerading as a National Intelligence Service (NIS), Kebs, EACC, ODPP and immigration official on different occasions in Nairobi.
After the a****t, the s*****t led detectives to his house in Syokimau were the IDs were found together with two g**s and over 700 b*****s were recovered.
According to the police, the man had told Mburu he works with National Intelligence Security which prompted the businessman to alert police.
It was after his a****t that he led police to his house in Syokimau where the w*****s, fake IDs and b*****s were recovered.
Head of Directorate of C******l Investigations in Nairobi Nicholas Kamwende told the online newspaper they s*****t the man has conned many people in the city while masquerading as a government officer and want anyone who has been a v****m to report to Nairobi Area Flying Squad.
READ: GOVT EYES 20% STAKE IN HF GROUP
"We will interrogate him so that we can establish if he had been involved in other c****s and find how he got his g*n licences," said Kamwende.