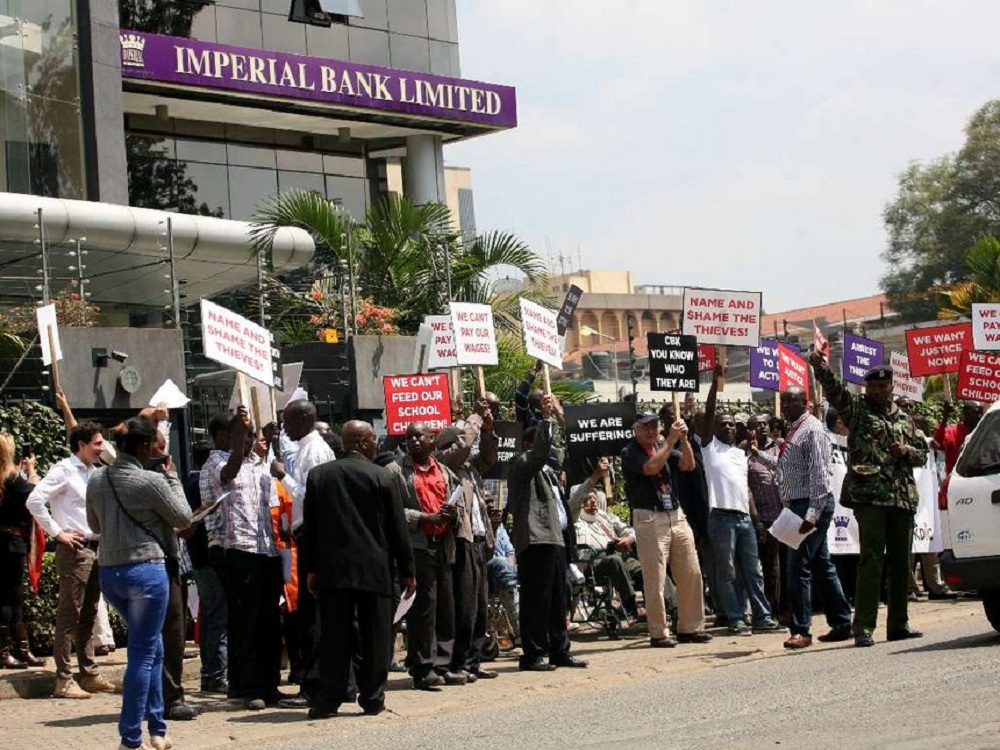 The Central Bank of Kenya (CBK) is in negotiations with KCB Group on a proposal to revive collapsed Imperial Bank.
In a Statement, CBK says following the announcement of calls for proposals to revive the bank, the regulator selected two bidders but one bidder has withdrawn from the process putting KCB on the top seat.
"Having asserted the revised proposal, CBK and Kenya Deposit Insurance Corporation (KIDC) will engage KCB in discussions aimed at maximising the value for depositors. CBK and KDIC will provide further details to stakeholders at the appropriate time," the statement reads.
Imperial Bank Limited was placed under receivership in October 2015 with KDIC assuming control of the assets, liabilities, business and affairs of the bank.
Due to the receivership, the bank's normal operations were suspended.
Founded in 1992, Imperial Bank was ranked seventeenth on total customer deposits at 1.8 percent of total industry.
It was also ranked position seventeen in the country in terms of core capital at Sh6.5billion at the end of the 2014 fiscal year.
Additionally, Imperial Bank's gross advances gave it the seventh slot with 1.6 percent of the total industry.
The CBK also placed Dubai Bank and Chase Bank under receivership. However, Chase Bank was revived after it found a suitor, SBM Holdings.