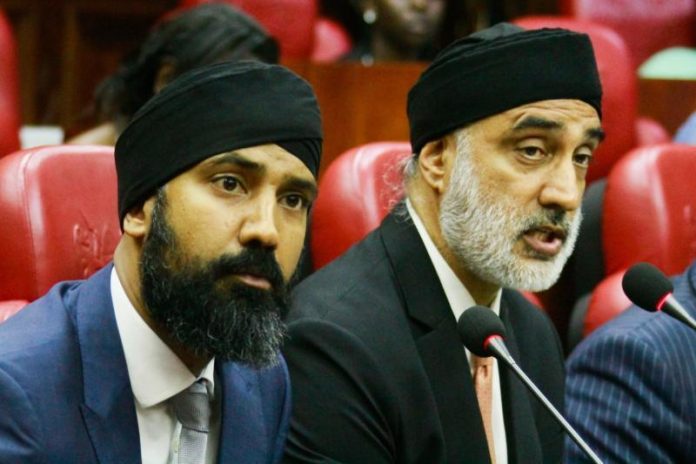 The Rai family is one of East Africa's wealthiest families, holding vast business interests across East Africa. In Kenya, the family single-handedly dominates entire industries and continues to gobble up market share.
The fortune's origins can be traced to the patriarch's forays into agriculture in Zaire (now DR Congo) and Kenya in the 60's. Tarlochan Singh Rai alongside his siblings bought tea and coffee estates in Congo as the Belgians left in 1963, and also owned Rai Agricultural Estates in Kenya which they sold in 1969.
With his sons Jaswant, Jasbir, Sarbjit and Iqbal Rai, they incorporated RaiPly in 1971 spotting opportunity in timber and agro-forestry. Since then, the empire has expanded to include interests in cement, edible oils and soaps, sawmilling, sugar, horticulture and real estate.
Here, Business Today looks at major enterprises controlled by the Rai family across different sectors;
Sugar – West Kenya, Sukari Industries, Olepito
As of 2020, the Rai family controlled nearly half of the sugar market in Kenya through its three sugar millers – West Kenya, Sukari Industries and Olepito.
Data from the Sugar Directorate indicated that the three firms controlled 45 percent of the total sales of sugar in Kenya in the first half of 2020. It was an improvement from  41 percent market share the firms held in the corresponding period in 2019.
Notably, The Rai Group in 2021 also made a bid for the ailing state-owned miller Mumias Sugar Company through its Ugandan subsidiary Sarrai Group, which among other holdings, owns a sugar and plywood business in Uganda and Malawi.
2. Cement – Rai Cement
The Rai family is one of the biggest players in cement in Kenya through Rai Cement. The Muhoroni-based firm produces a range of cement variants.
Rai Cement is among players who this year vehemently opposed a proposal by Devki Group (owned by tycoon Narendra Raval) seeking to have import duty for clinker raised from 10% to 25%. Clinker is a key raw material in the production of cement. Alongside firms such as Bamburi Cement and Savannah, Rai argued that raising the duty would  hand Devki control of market prices thanks to their control of clinker production locally.
A report by the National Independent Clinker Verification Committee also identified Rai Cement as one of six companies that have started or are set to embark on expanding clinker plants capacity by 4.4 million tonnes per annum.
3. Oils and Soaps – Menengai Oil Refineries
Menengai Oil Refineries Limited is behind some of the most-used home care products in East Africa – including cooking oil, fats, soaps, detergents, baking powder and skin care products.
Some of their well-known brands include Top Fry cooking oil, Somo cooking fat and Menengai Cream washing bars.
This year, the firm has been locked in a Ksh1.45 Billion tax dispute with Kenya Revenue Authority (KRA). The taxman is seeking the tax for goods produced by Menengai Limited that were destined for export to Uganda and Tanzania.
4. Timber – Timsales and RaiPly
Timber has always formed a key chunk of the Rai Family's vast business empire. They hold a controlling stake in Timsales – a Nakuru-based sawmilling firm which is one of the biggest suppliers of wooden poles and other timber products.
In 2020, Timsales secured a tender to supply Kenya Power and Lighting Company (KPLC) with wooden poles worth Ksh112.87 million while its sister company Rai Cement was contracted to supply concrete poles valued at Ksh70.13 million.
Timsales has also been associated with the Kenyatta family. A career profile of President Uhuru Kenyatta's brother Muhoho Kenyatta by the what was once CBA Bank (now NCBA) described him as a Timsales director, noting: "Mr. Kenyatta is a leading entrepreneur, businessman and director of several companies within the Eastern Africa region including Brookside Dairy Ltd, Heritage Holdings Ltd, Kenya Dairy Board and Timsales Holding Ltd."
5. Real Estate – Tulip Properties
The Rais also have property holdings including land and real estate under Tulip Properties.
However, the firm has found itself in the headlines on various occasions for the wrong reasons. A long-running court battle saw Tulip Properties Limited director Jaswan Singh Rai accused of forging documents as the firm claimed that it bought a 16-acre parcel opposite City Cabanas in Embakasi from former President Daniel Arap Moi at Ksh25 million
Four business owners who had staked a claim to the land –  Mohammed Nur, Simon Laboso, Lijoodi Makaka and Noor Hassan – were declared the legal owners by a Nairobi court.