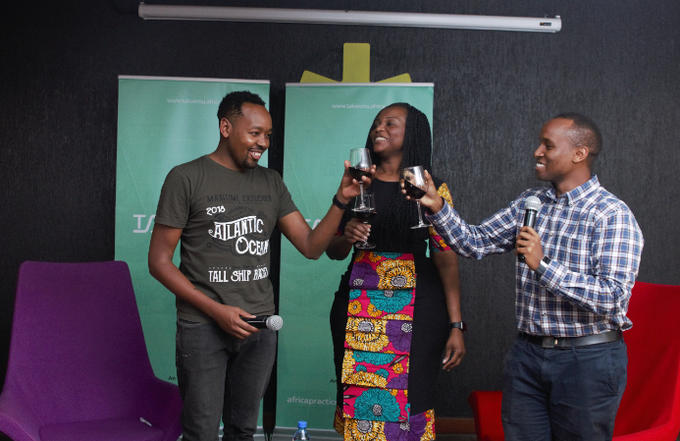 Three African organisations want to influence how the tale of Africa is told. And how decisions are made by the African public.
With the launch of Takwimu, an Africa-focused digital information service, the three organisations want to enable action by people working in the human development arena.
"It's not about data for data's sake. It's about actionable info. We want you to find info that you can immediately use to make decisions," said Takwimu spokesperson Onyebuchi Ajufo.
"Because the better the information, the better the decisions and the better the decisions, the better the outcomes there are," she added.
Onyebuchi works as the group client service lead with africapractice, and along with David Lemayian of Code for Africa and Kennedy Kirui of iHub came together to spearhead the development of Takwimu.
Support for the initiative also came from the Bill and Melinda Gates Foundation.
The journey, according to Code for Africa's chief technologist Lemayian, started in late 2017 with design workshop and user research  beginning in early 2018.
"We didn't even know the name was going to be Takwimu," he tells Business Today.
Takwimu is a Kiswahili word loosely translating to data or information. "Takwimu seeks to be a platform that drives actionable data driven insights to African change makers," says Lemayian.
[Read: Why Twitter's live videos update is a game changer]
"We're talking about journalists and development officers who work in creating policy, or influencing advocacy or even if it is in writing a human interest story." he adds.
The platform will be providing development indicators such as population, demographics and budget information as well as data relating to health and finance.
"It is designed to increase access to development data," adds Onyebuchi.
"We wanted to inspire Africa" – @OnyebuchiAjufo group client service lead @africapractice giving the background of the work that went into developing @TakwimuAfrica. pic.twitter.com/x3r9eNf8Mk

— Africa Practice (@africapractice) June 11, 2019
With the world at a crossroads over data protection and privacy, Takwimu's developers say that it seeks to only provide publicly available data for people to use in making decisions.
Some of the challenges encountered during coming up with Takwimu include, ironically, "the same problems which we are trying to find a solution to," according to Onyebuchi.
Matters of access to data, reliability, validation, quality as well as gaps in data posed challenges to the Takwimu team.
"Everyone says data is king, but data cannot be king until data is used. The reason there's a gap is that data isn't consistent and we've just started validating and prioritising data," says Onyebuchi.
The team however believes that they have succeeded in starting a user-focused platform, with Onyebuchi saying that enough opportunity for feedback from the audience means the most important person is the person using the site.
[Read: Female agripreneurs launch online platform]
"What we think we're doing differently is crunching the data in the political context it should come with. Because we're using in-country analysts," she adds.
Takwimu is set to serve 10 African countries, Burkina Faso, DRC, Ethiopia, Kenya, Nigeria, Senegal, South Africa, Tanzania, Uganda and Zambia. The service also plans to make key content available in French, Swahili and Amharic later this year.
The three organisations decided to launch in Kenya because of the presence of africapractice, Code for Africa and iHub in Nairobi. Its next launch will be in Nigeria, then South Africa before making subsequent launches in the other seven countries.
"If a development officer – a government official or an advocacy group — can change policy or influence money to go somewhere where it is needed where it is needed using our data, or if data from our platform can bring to light any human development interest stories by working with journalists and in newsrooms, we will have seen Takwimu as a success," says Lemayian.
[See Also: Nation boss dons a brave face after top editor quits]