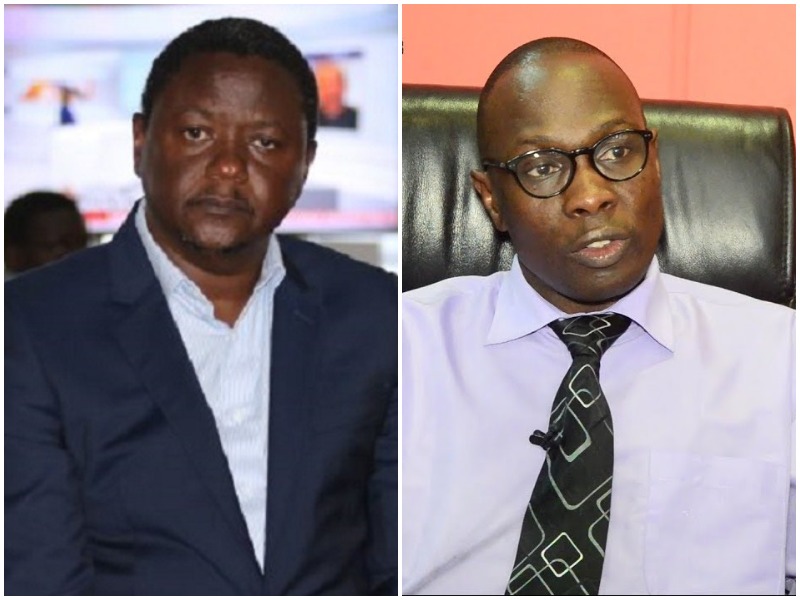 Nation Media Group (NMG) Editorial Director Mutuma Mathiu has given a thumbs-up to and lavished praise on The East African Managing Editor Ochieng Rapuro as he exits to The Standard, an unlikely gesture from a boss to an employee joining a direct rival.
In a note to Nation Media editors, Mathiu confirmed that Rapuro had asked to leave the twin towers for a senior position at Standard, five months after being re-assigned to the regional news publication from Business Daily.
"I wish to inform you that Ochieng Rapuro has asked to leave NMG to take up a senior position within the industry," reads the memo signed by Mathiu "Though we are sad to lose such a strong editor, we are at the same time happy for him because this move represents career growth and new challenges," he added in a rare show of goodwill from an employer losing key talent.
Business Today on Sunday exclusively reported that Rapuro was set to take up the editorial director at The Standard but people close to the matter have indicated that he could be gunning for a different, but nonetheless senior position. Standard Deputy editorial director Kipkoech Tanui is currently occupying the office which was being used by former editorial director Joseph Odindo's office, creating confusion over the succession.
Rapuro was moved to the East African weekly newspaper in the January 2019 reshuffle at the Nation presided over by Mathiu after he was named editorial director following former editor in chief Tom Mshindi's exit.
Rapuro, a veteran in the media industry holds a Master of Arts degree in public policy analysis from University of Potsdam.
[ READ: Salary delays push Star journalists to the edge ]
He left The Standard in September 2006 as business editor to join Business Daily, which he later took over from founding editor Nick Wachira.
Standard had shortlisted Tanui, former Nation Media Group Executive Editor, Weekend Editions Eric Obino, and NMG Online and New Content Editor Churchill Otieno for the position. However Obino pulled out of the running when he was named editor in chief (print) at Mediamax Network Ltd, the stable unit that owns K24 and Kenya's first free sheet newspaper People Daily in March 2019.
[ SEE ALSO: Mediamax CEO Ian Fernandes quits ]